The Importance of Home Gutter Care & Maintenance
Posted by David Rainey and Sallie McBrien on Tuesday, June 2, 2020 at 5:32 AM
By David Rainey and Sallie McBrien / June 2, 2020
Comment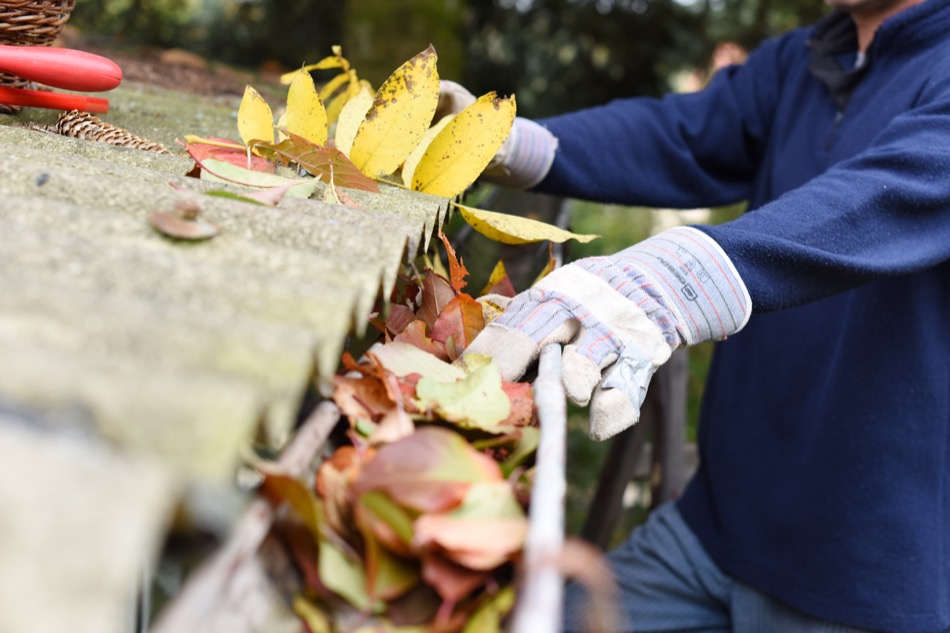 Most homeowners don't often think about their home's gutters. The truth is, however, that those hard-working roof attachments play a vital part in the way your roof and siding function. Gutters are designed to carry water away from areas where it can pool and cause damage. If gutters are blocked, they cannot perform properly. Twice-a-year checkups are recommended by the pros.
When to Inspect Gutters
Typically, the time to examine your roof and gutters is when winter ends and then again in the fall when trees shed their leaves and winter winds begin to blow. Pine needles that fall into gutters can be a major nuisance. From ground level, you might be able to see if gutters and downspouts are securely attached, but a thorough investigation is recommended to ensure that winter ice buildup did not cause damage, and that there is no buildup of leaves and debris to hamper water flow. It's wise to schedule a professional inspection, especially for a two-story home, in wooded locales, or if your gutters are equipped with leaf catchers or other types of gutter guards.
What to Look For
In the spring and fall or after a major storm, survey your home and property to determine if visible trouble spots exist. Routinely assess any damage that might have occurred following a major storm. Blocked troughs and downspouts often pull away from their fasteners. Look for gaps between the gutter troughs and the roof, loose screws or straps, discoloration on home siding or on bricks and mortar, or signs of rust. If there are ground-level splash guards or diverters, look for signs of water ponding or overflow. Make note of cracks or other damage, and look for mold or moss growth. In suspicious areas, check home interiors for signs of moisture or leaks. Any of these problems can signal a gutter malfunction.
Who to Call for Gutter Inspection or Repair
Specialized gutter cleaning contractors exist in most parts of the country. You might want to call for bids if you're thinking about contracting for regular service. Inspection fees vary, and service is usually performed at a set fee per foot of gutter. If you don't know where to begin, check with a trusted roofer. Simple checks and routine cleaning can be a DIY project if you feel comfortable standing on an extension ladder and moving it around your home's perimeter. But gutter inspections more than about 10 feet off the ground might better be left to a pro!