Home Improvement Loans & Grants: A Quick Lesson
Posted by David Rainey and Sallie McBrien on Friday, March 24, 2017 at 11:01 AM
By David Rainey and Sallie McBrien / March 24, 2017
Comment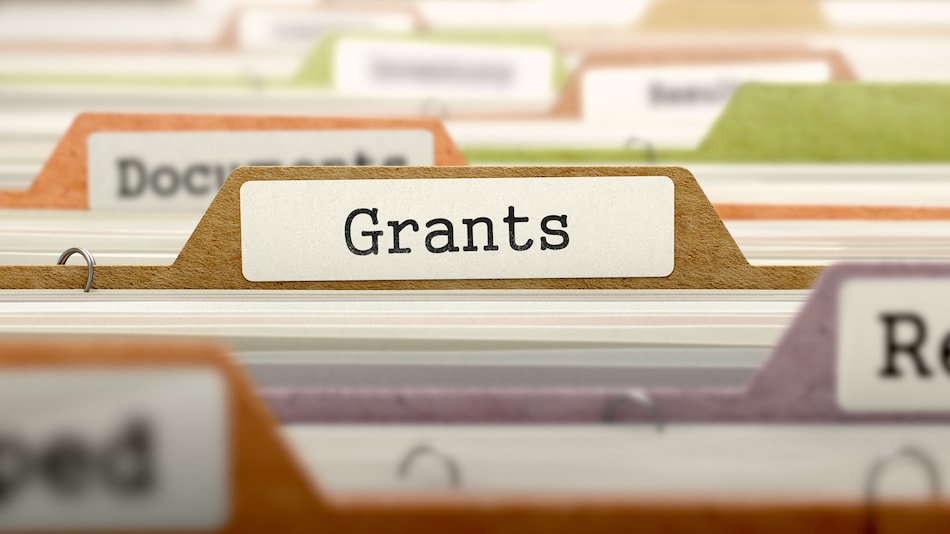 Owning a home is a big responsibility and should be viewed as an investment that needs to be maintained. Regular upkeep is obviously needed, but often times unforeseen repairs are required to keep the home in habitable condition. Other times, homeowners find that they want to make upgrades to their home in order to make it more functional or simply to improve its value. No matter what the case may be, repairs come with the territory of homeownership.
What if a need arises for repairs and the money for them just isn't available? Rather than live in a home that is less than desirable, some individuals are eligible for grants or loans to make improvements to their house. While there are multiple avenues one can take, here are several of the more common ways to help pay for your repairs.
Home Equity Loan & Home Equity Line of Credit
While similar in nature, these programs are different in how they are structured. Both programs are considered loans and rely on the amount of equity in your home as the basis for lending money to do repairs. Both have a ceiling as to how much money may be loaned depending on the value of your home. Both programs are loans and are subject to credit guidelines, approval, interest rates, and other factors determined by your lender. Both programs will usually result in some sort of lien, usually a mortgage, using your home as collateral for the loan. Which program to select is a matter of personal preference as to how the money is allocated and lender requirements.
FHA 203K
This is sometimes called a "rehab" loan. The Department of Housing and Urban Development (HUD) has specific guidelines regarding energy efficiency and structural standards for property financed under this program. Improvements must be completed using a certified FHA 203K contractor and financing under this program must be submitted through an FHA approved lender. The extent of work may range from relatively minor (minimum of $5,000) to total reconstruction. There are rules and guidelines pertaining to the type and extent of work being done. The financing of the loan allows the original mortgage plus the funding for the improvements to be refinanced into a single loan subject to certain guidelines. The original mortgage is paid off with the new loan and money for the renovation is placed in an escrow account and funds are released as rehabilitation is completed. The total amount of the new loan is determined by the loan guidelines but must meet the FHA mortgage limit for the area.
USDA Repair Loans & Grants
Believe it or not, the United States Department of Agriculture sometimes offers assistance to homeowners who need help with repairs that could upgrade and modernize the home, as well as repairs that would remedy safety concerns.
Loans are often available for individuals who live in their home and may have a limited ability to repay the amount over a set period of time with low interest. Grants are typically offered to homeowners aged 62 or older who would otherwise not be able to obtain or repay any money for repairs. While loaned funds can be used for updates, grant money is only to be allocated for addressing health or safety hazards in most cases. Some people are eligible for a combination of loans and grants depending on their particular situation.
HUD Title I Funding
The Department of Housing and Urban Development also offers assistance to those who need to make repairs on their home but cannot secure affordable credit in other ways. Working with lenders in each person's local area, the Title I option is structured more like a loan rather than a grant, yet it still allows home repairs to be completed.
Remember that these government programs are here to support our nation's homeowners. These entities realize that sometimes large repairs just aren't affordable, and they aim to work with individuals to provide them with options that make sense for them.
What To Expect From Loans & Grants
Whether you choose to work with the USDA, HUD, or another lender, there should be a basic understanding of what the processes might look like. For loans and grants, you will typically be asked to provide documentation of your income, home purchase information, and you will need to fill out an extensive application.
The more information you can initially provide the faster the process will go, in most cases. Depending on the organization you work with, there may be limits to the amount of funding you receive. Sometimes an estimate of the work required might also be a part of the application process, so homeowners can feel confident knowing that they will be able to accomplish all of the work they need done.
Typically, the funding that comes from grants is far less than that of loans. An average grant amount usually maxes out at a significantly lower amount than that of a loan. If you are choosing the loan option, you should work with your lender to ensure you can make your payments on time without creating undue hardships.
Improving Your Home Is Attainable
These government programs have provided hope and relief to so many homeowners who have homes that needed repairs and thought they had no way of completing them. It does take a little bit of work to navigate the paperwork required, but it may be worth it once you have the peace of mind that you are living in a safe and improved home.