Decorating for Beginners: Home Interior Design Basics
Posted by David Rainey and Sallie McBrien on Wednesday, July 21, 2021 at 8:25 AM
By David Rainey and Sallie McBrien / July 21, 2021
Comment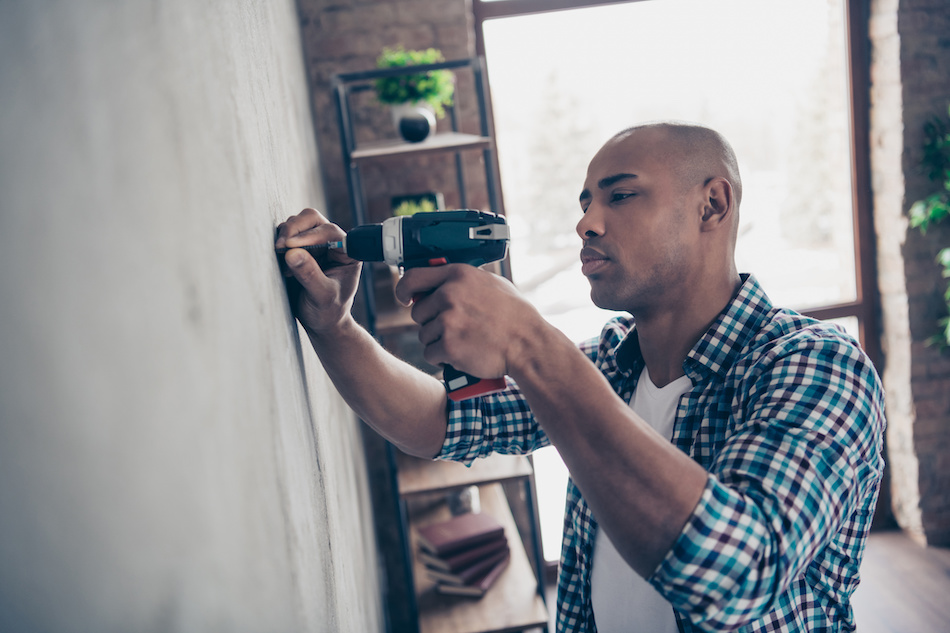 Because you spend a large portion of your life in a home you own, it's important to style it comfortably and pleasingly. Some people hire a professional interior designer to decorate their home, and others prefer to tackle the task themselves. There are pros and cons to DIY and professional design. When going the DIY route, a little bit of education regarding interior design can go a long way. Keep reading to discover four tips below to turn your new home into a stylish sanctuary that's completely your own.
Understand the Five Basic Elements of Design
Five basic elements make up home design: color, form, line, mass, and texture. Together, they create a unified whole.
Color dictates the mood of a room. The paint color you choose can also make low ceilings seem more spacious. The form is the overall shape of an object, the line declares the implied direction (or boundary) of an object, mass refers to the space the object occupies, and texture is the sensory aspect of the design. Understanding these elements makes it easy to get started on a DIY home decor project.
Determine the Function of Each Room
The perfectly decorated room is not only aesthetically appealing, but it is also functional. Three basic design principles control the function of a room.
The focal point of the room

. A focal point may be pre-installed (e.g. a fireplace) or created with something moveable, like a piece of art.

Furniture

. What pieces of furniture will be placed in the room, and how will they be used? For the most optimal function, be sure not to obstruct electrical outlets, switches, windows, doors, and HVAC vents.

Lighting

. Lighting can make or break a room. Homeowners will want to place direct and indirect lighting in each room strategically. It's also important to account for natural lighting provided by windows and skylights.
Together, these three principles will ensure the room functions as intended.
Decide What Type of Style Is Desired
Every feature of the room you're decorating should relate to the same style. Plan on the style and mood you're going for in each room before jumping into decorating it. Should the room be formal, casual, traditional, contemporary, or retro? Once the style is determined, it can be further refined to be more specific.
For instance, popular room styles include country farmhouse (with a modern twist), modern Victorian, coastal or beach, Bohemian, French country, eclectic, art deco, and more. The possibilities are almost endless.
After the style is determined, homeowners should decide on their inspiration and work from there to conceptualize a cohesive theme. Inspiration could come from an object, photo, or another source. Some people take thematic inspiration from collections of their favorite things, such as sports, movies, favorite cities, or other pop culture items.
Once a theme is chosen, it's time to think about what types of color, mass, lines, form, and textures to add. Remember to include elements of contrast and patterns. Too many like items typically end with a boring result. Once ideas are culled and put together collectively, the mood will emerge with a personalized feel.
Choosing the Right Décor Might Take Practice
The basics of home interior design don't come naturally to everyone. But with careful consideration, it's a skill that can be developed over time.
Bringing harmonious design to a room isn't always easy. To help get started, these tips can help any homeowner hone their interior design skills.
Plan for practicality; rooms must be functional
Jot ideas down on paper
Look online for inspiration (blogs and Pinterest are great sources!)
Create a mood board (digital or physical) to collect any appealing ideas in one space
It's also important to remember to include elements of occupants' personalities. Everyone should feel "at home" in the spaces they spend time in and enjoy their surroundings. By following these basic interior design principles, you can make your home look and function perfectly.