Year-Round Home Maintenance Tasks for Homeowners
Posted by David Rainey and Sallie McBrien on Tuesday, June 16, 2020 at 7:32 AM
By David Rainey and Sallie McBrien / June 16, 2020
Comment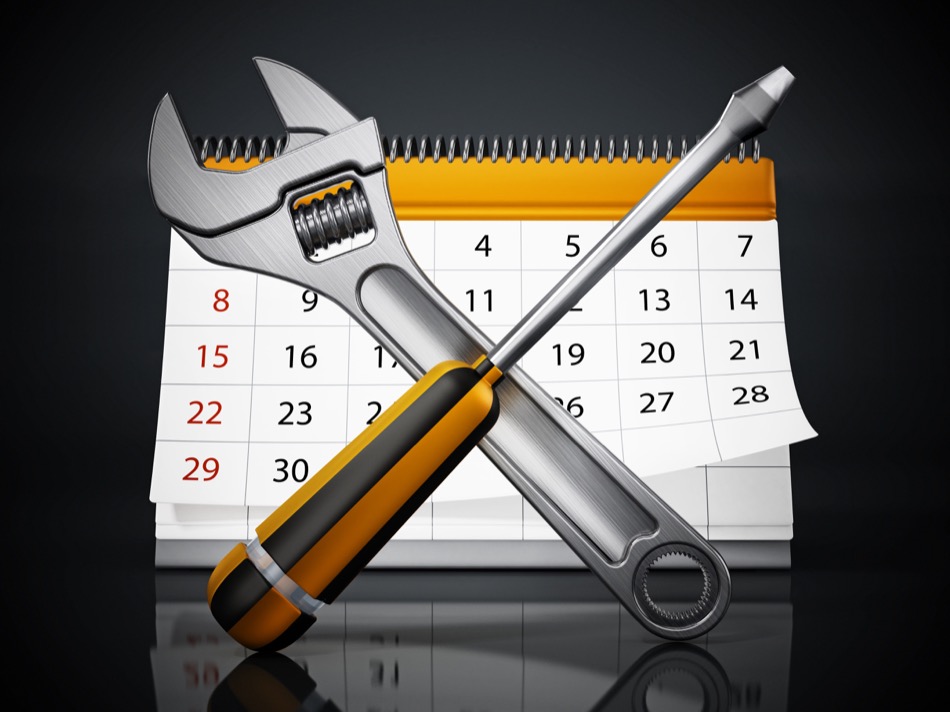 Homeownership is always exciting. From winter to spring, every new season brings a new task or series of tasks to keep your home in good condition. If you're a homeowner, you must be committed to the repair and maintenance of your house—even if you don't plan to do those tasks yourself.
By bringing in contractors and experts, you can keep your house in good condition, which is important for ensuring that your house will retain its value. If you're new to homeownership, here's what you need to know about caring for your house year-round.
Spring
Spring is a time when the weather begins to warm up, and many people start to perform maintenance on their home's exterior. Sometimes, outdoor chores involve installing a new fence, finishing a deck, painting a shed or pulling up old shrubs. Below are some of the most common tasks that homeowners choose to take on in the spring:
Test the HVAC system. Turning the climate control on and off helps ensure that it is working for the summer. Homeowners can test the HVAC system by running the air conditioner for a few moments and standing in front of the vents in the house to ensure that it is blowing cold air. Testing the HVAC system may also involve cleaning out the air conditioner condenser, the part of the air conditioner that sits outside the house.
Prune shrubs and plant annuals. Shrubs can get overgrown and unhealthy looking if they're not pruned in the spring. Annual plants can dress up a home's lawn to make the home look attractive to guests, visitors and passerby and is called curb appeal. Curb appeal is very important, especially for homeowners who are planning to sell soon.
Clean gutters. Gutters should be cleaned twice per year to remove debris and prevent moisture or drainage problems in the home. Homeowners should work with a professional to get this job done.
Inspect the roof for leaks. Homeowners should inspect their roof at least once annually to look for potential leaks. Often, a visual inspection from the outside is enough. Homeowners who notice debris on their roofs should hire a roofer to brush the debris off. Cracked, peeling or missing shingles could be a sign the roof is deteriorating. Homeowners who notice these problems should contact a roofer for an estimate.
Summer
Summer is a time when most homeowners do outside chores. Warm weather and good conditions for growing landscaping make this a prime time for homeowners to work on their lawns.
Make repairs to the deck or patio. Homeowners must periodically inspect their patios and decks for signs of splintering wood, cracking concrete, deteriorated mortar and other issues. This can all be addressed by a contractor.
Maintain the landscaping. Landscaping needs to be watered, pruned and weeded throughout the growing season. Homeowners who are unable to maintain their own landscaping should work with a gardener. At this same time, grass must be watered and the sprinkler system must be repaired if repair is needed.
Fall
Changing weather in the fall makes this a perfect time for homeowners to finish up their outdoor activities and start moving to interior maintenance. Here's what you need to know.
Clean the garage. Cool weather makes fall a perfect time to clean the garage. Most homeowners focus on reorganizing and decluttering when they clean their garage.
Unhook all hoses and put them indoors. When freezing weather arrives, homeowner must unhook all of their hoses and bring them into their garage. Hoses that are left in the yard throughout the winter may develop tears or deterioration from freezing-cold temperatures.
Rake up leaves. Raking up leaves helps protect the grass. Leaves that are left on the grass can cause the grass to die or become diseased.
Clean the gutters. Gutters must be cleaned out in the fall because falling leaves can cause clogs. Homeowners should work with a professional to get this job done.
Test the HVAC system. Before the winter arrives, it's important to test the furnace and ensure it's still working. If the furnace is not working, it's important to get help from an HVAC professional.
Winter
Winter is a time when most people perform indoor chores to keep their house in good condition. The following are some of the most common tasks people perform in winter.
Declutter the house. Decluttering helps keep the house easy to clean and also makes it easier to find things in storage.
Insulate the pipes and walls. Pipe insulation and insulation in the walls can keep the house a comfortable temperature and prevent the pipes from freezing when the temperatures outside drop. Homeowners can insulate their own house, or they can work with a contractor to get this job done.