Home Renovation: When is an Architect Beneficial?
Posted by David Rainey and Sallie McBrien on Wednesday, November 30, 2016 at 10:43 AM
By David Rainey and Sallie McBrien / November 30, 2016
Comment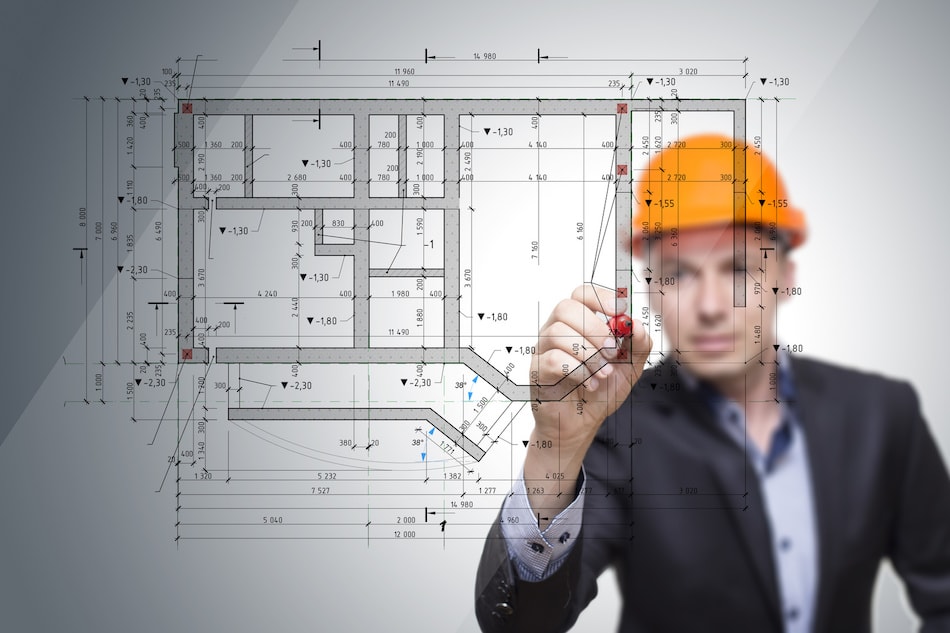 It is commonly acknowledged in the design community that many complicated renovation projects must be in want of an architect. But an over commitment to frugality may cause an owner to think that a contractor will suffice so that they can save money.
In some cases, an architect can help you save time and money whether you plan to stay in your home or sell it. The trick is to use them when they are needed.
A Spectacular Mistake
Sometimes homeowners who desire a more comfortable home or want to sell their residence decide that renovation will improve chances of a great sale. Either way, pay heed to the error of a London property consultant who wanted a home with the luxury of plentiful space.
Christian Allsop decided he could save money by not hiring an architect for his conversion of four flats into a single residence. However, 12 years later, Allsop told the newspaper that during the renovation, he lacked the "big picture" an architect would have provided to redesign and connect rooms in a pleasing and functional way.
Over time, Allsop grew frustrated with inconveniences such as a dark basement, a bathroom artlessly placed to open onto a sitting room and space wasted on a second terrace. So in 2006, he finally hired an architect and began a second renovation to get the job done correctly.
Differences Between Architects and Contractors
HouseLogic, published by the National Association of Realtors, says, "The bigger the remodeling job and the more valuable the house, the more you need a professional".
The publication states that although architects and contractors both can save owners money on renovations, they "solve problems differently". Contractors look for design solutions that are "efficient and logical... their approach likely won't be as innovative or aesthetically pleasing". Architects usually design with the flow of the entire house in mind.
How an Architect Helps You
For small projects that don't require a building permit, an architect probably isn't necessary. But they are often used if exterior renovation or major structural changes -- such as altering load-bearing walls or changing room flow -- are necessary.
To protect yourself when selecting an architect, choose one who is licensed, carries errors and omissions liability insurances and is recommended by a friend or neighbor who has been through an architect-designed renovation.
A licensed architect can help avoid costly mistakes leading to do-overs. Architects are navigators of the planning and design process. They start by clarifying the needs and wants of owners. Then they help the owners consider if those are the best possible changes and whether the planned budget and zoning laws allow the scope of work you request.
Here are some of the services architects specializing in residential renovation can provide:
Save time and money for clients through careful design and choice of materials that minimize maintenance and replacement costs
Order soil tests for areas supporting building additions
Discourage unnecessary expenditures for projects readying a property for sale
Define what needs to be built to achieve the project you envision
Keep costs down by offering creative design solutions
Note construction opportunities for energy efficiency
Contract with structural engineers to make sure plans can be built safely
Act as a go-between for contractor and owner
Observe construction to make sure the contractor's team is following specifications on project drawings correctly
As the American Institute of Architects points out, "a well-conceived project can be built more efficiently and economically."
Chemistry in the Work Relationship
The AIA says that architects make property owners' lives easier by helping you find your way through what is often a messy and disruptive process.
The organization adds that interviews are "crucial" to find the architect whose design and communication styles are a good fit for you. Seek a good listener who responds to what you want instead of telling you what he or she thinks you should want.
Here are some questions to ask:
Who will handle the job? Is this firm a sole proprietorship or does it employ multiple architects?
How busy is the firm or individual architect? Is there room in the schedule for timely completion (design plus working drawings and approval rounds) of your project?
What will the design fee cost?
Are references available for similar jobs?
When are payments expected?
Listen carefully to the answers to see if any need clarification. Then ask yourself whether you understand and are comfortable with the architect.
Hiring an architect may seem like an extra expense at times, but it never hurts to take a deeper look into the benefits of having this professional on your side for the big projects.
#hw