What Do Homeowners Need to Disclose When Selling Their Homes?
Posted by David Rainey and Sallie McBrien on Tuesday, June 25, 2019 at 9:03 AM
By David Rainey and Sallie McBrien / June 25, 2019
Comment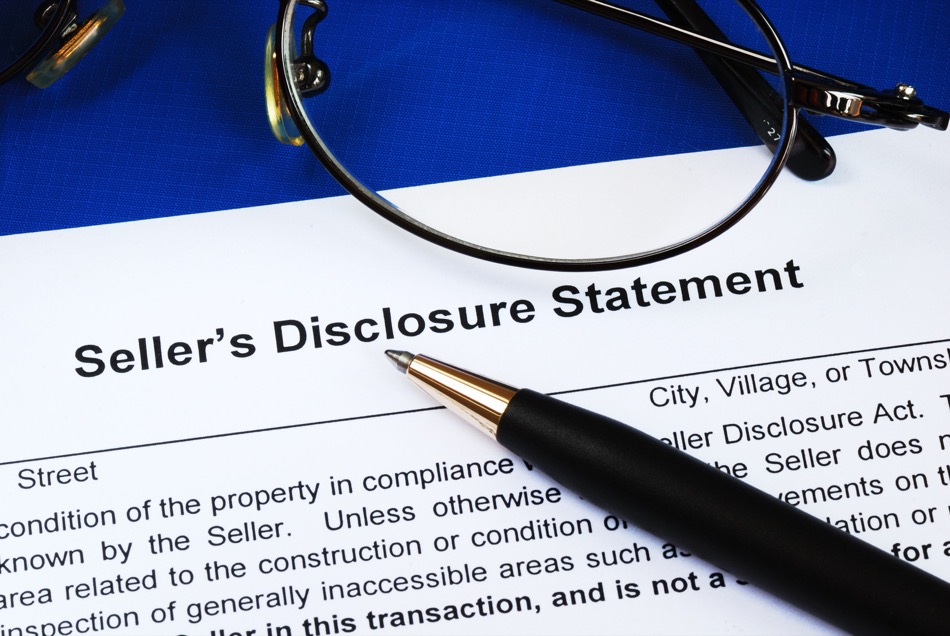 When selling a home, homeowners certainly want potential buyers to know all of its great features. They'll want to know about the generous storage space, added insulation, new windows, and proximity to schools, shopping, and parks. What about those "less than desirable" traits of a home, however? The old expression "Buyer beware" is just not sufficient when it comes to a residential real estate transaction.
Being open about a home's condition offers multiple benefits:
Build trust between buyer and seller
Helps ensure a smooth closing
Prevents potential future legal action
Can verify a seller's integrity following a home inspection
Not only are there elements of a home that a seller should disclose to a buyer but certain aspects that a seller is required to disclose to a buyer.
For informational purposes only. Always consult with a licensed real estate professional before proceeding with any real estate transaction.
If a Home Has Lead-Based Paint
While most regulations regarding real estate disclosures are state-based, the lead-based paint disclosure is a federal law. Homes constructed before 1978 may contain lead paint and must be inspected and have a disclosure form completed regarding any tests. Homes built in 1978 or later do not need such testing or a disclosure form.
Natural Hazards
Some states require sellers to notify potential buyers if the property is located in an area prone to natural disasters such as floods, wildfires or earthquakes. Since this varies state to state, it is best to ask your real estate professional for details.
Pollution and Toxicity
If a home is potentially toxic it needs to be disclosed. If a property was built on or near areas where the land or waters have been shown to be polluted or even toxic, many states require this information to be shared with any potential buyers.
Zoning Issues
If a seller is aware of potential changes in zoning that may negatively affect the home's value, some states require this information to be shared with a buyer. This may also apply if a home is located within a historic district that limits the improvements that may be made to a property.
Termites
Many states either require a separate termite inspection or at least disclosure of any damage caused by termites. It can be very valuable to have receipts and paperwork regarding any termite damage and the steps that were taken to remediate the damage.
Mold or Water Damage
It is always best to be upfront about any water or mold damage a home may have sustained even if it is not required by the laws in your state. If the basement floods or the roof leaks, you may also be required to disclose these issues. If these issues have been resolved, be prepared with receipts and other paperwork to demonstrate how the resolution was handled.
Insurance Claims
It is always best to disclose any insurance claims that were filed on a property and how and when damage was repaired. This is information that can be relatively easily uncovered and may cause an issue in the future if they aren't disclosed upfront.
Deaths in a Home
One of the more intriguing regulations regarding residential real estate disclosures is those involving a death or murder that may have taken place in a home. Again, this is governed on a state by state basis. Some states have no requirements while others require the issue need only be addressed if the potential buyer makes a specific inquiry.
Why Full Disclosure Is Best
Many real estate agents will provide Fort Hunt home sellers with a list of items regarding the history of a property and its maintenance. The list generally includes an option for homeowners to state they are unaware of specific problems. It is best to be upfront to avoid any issues with closing or even any potential lawsuits in the future should it be shown you had known about undisclosed problems.
It is a sign of good faith that a potential buyer be presented with a file or folder containing information about any repairs or maintenance done on the home, any improvements made and when any major appliances were purchased. The age of significant components like the water heater, HVAC and roof are also helpful.
Even when specific disclosures may not be required by law, it is better for all involved to be upfront in any residential real estate transaction. It, after all, is the right thing to do.
For informational purposes only. Always consult with a licensed real estate professional before proceeding with any real estate transaction.