How Does a Preapproval Letter vs. a Prequalification Letter Affect My Chances of Buying?
Posted by Sallie McBrien on Tuesday, August 20, 2019 at 7:56 AM
By Sallie McBrien / August 20, 2019
Comment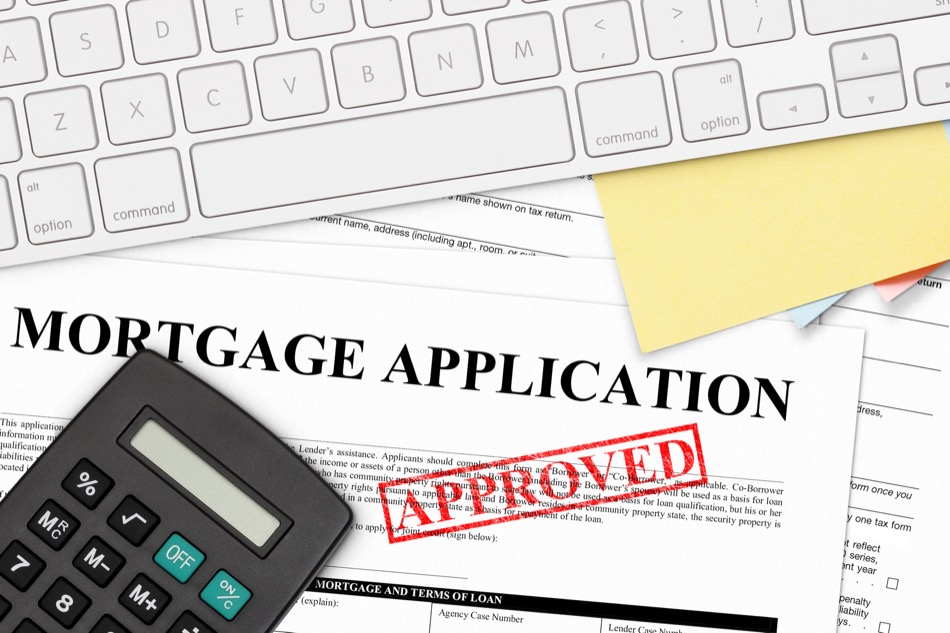 There are very few buyers that don't have to seek out lender approval for a new mortgage before they purchase their home, which means the first step is to talk to a lender about how much money the buyer can borrow. However, those who are new to the process may not know whether to start with a prequalification or a preapproval letter. Either of these documents can be presented to the seller as a means of establishing legitimacy when a buyer is serious about making an offer on a property. However, there are differences between the two that all buyers should know.
For informational purposes only. Always consult with a licensed mortgage professional before proceeding with any real estate transaction.
How Buyers Should Start
Most of the time, buyers begin their quest to qualify for a loan with their personal financial institution. Whether it's a local credit union or a big-name bank, the idea is that the buyer has already built up some degree of goodwill with the organization. The lending official can easily look up old records and view the history and quality of the transactions the buyer has made.
The lending official may be able to expedite the lending process or offer better terms and conditions to the buyer. As not to limit themselves, a buyer should shop around for better loan terms. It all depends on what a buyer wants to pay, how they want to pay it, and if they feel comfortable working with that lender.
Prequalification Letters
This letter is the more basic of the two documents and involves little more than asking the buyer a few questions about their income, assets, and debt. After looking at just a few numbers, the lender will quickly come back to the buyer with how much they're approval may be. Most of the time, the lender doesn't have much of the buyer's financial history for prequalifications. Often real estate agents are highly skeptical of prequalification letters—and are likely to pass that skepticism down to the seller.
Preapproval Letters
While a prequalification letter may arrive in less than 24 hours to the buyer, a preapproval letter may take longer. And while online lenders have certainly sped up this process, it will take a lot more information from the buyer than asking a few simple questions. They'll typically need to provide the following:
W-2 Forms from the last two years
Paystubs from the past month
Bank statements from the last two months
Social security card
Tax returns from the past two years
Benefits letter
Because the lender will be taking a deep dive into a buyer's financial history, some lenders may charge a few hundred dollars to do this work. This charge is another reason why buyers may want to start with their lending organization as they will be less likely to charge.
A buyer will learn more about exactly how much money they can borrow as well as the interest rates they're likely to receive. To make the most of a preapproval letter, buyers should consider the average closing costs in their area to determine how much they need to borrow.
Do Buyers Need to Have Both Documents?
Buyers need the preapproval letter to be taken seriously by the seller. It's the preapproval letter that proves to the seller that the buyer has gone through a significant effort to establish their financial stability. A prequalification letter is recommended for buyers who are just testing the waters of a home search.
If buyers aren't sure they want to purchase immediately, they can use a prequalification letter to determine how to structure their finances to better meet the needs of the market. Buyers who opt for the prequalification letter have a solid opportunity to talk to their lender about how they can leverage their income and assets to buy the property they want. Asking questions during this time can be the key to deciding the next steps.
Is Financing Guaranteed?
Whether the Mount Vernon new home buyer has a prequalification or a preapproval letter, there are no guarantees from the lender until the funds are actually transferred and settlement is completed. Each lender will put their own set of stipulations on their promises, and these stipulations will vary by lender. All buyers should read the contingencies on their preapproval letter so there are fewer unpleasant surprises during escrow. For example, a lender may withdraw their offer if the buyer loses their job or if they discover a lien on the property.
A preapproval letter provided by a lender is one of the best ways for buyers to set themselves apart from competitors, especially if they have excellent credit and a stellar financial reputation.