DITY Move: 5 Steps to Reimbursement For Personally Procured Moves
Posted by Sallie McBrien on Wednesday, October 26, 2022 at 11:36:27 AM
By Sallie McBrien / October 26, 2022
Comment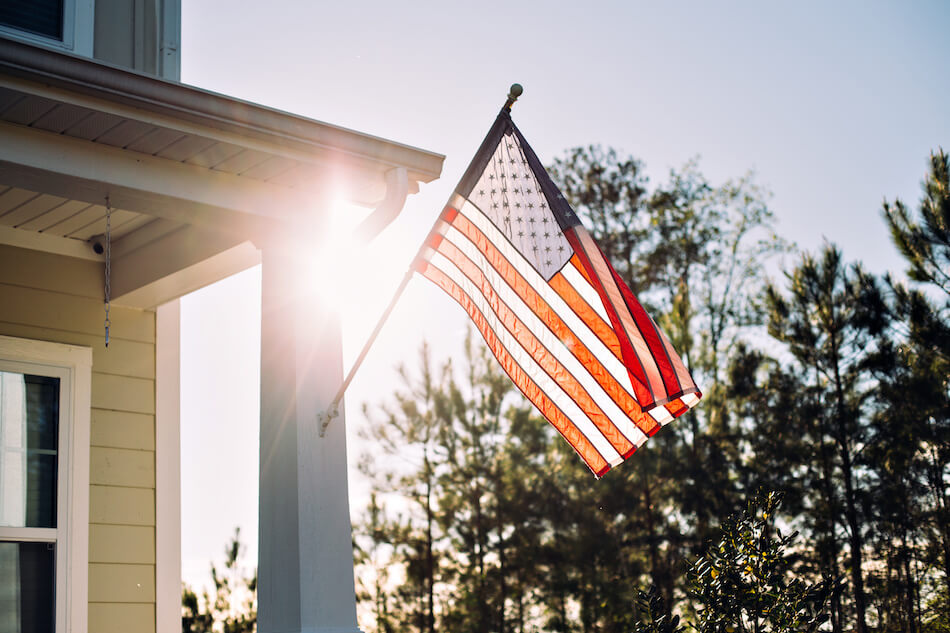 When new orders require a service member to move, one option is to let the government take care of all the arrangements and expenses related to military relocation. The other choice is a Personally Procured Move (PPM), also known as a DITY move.
Anyone who has to move (whether it's for a PCS, temporary duty, or geo-bach separation) may choose a PPM. However, a service member must fill all the required forms and follow the proper procedures to get reimbursed for it.
Why a PPM?
The big incentive for a PPM is financial. Reimbursement is available for authorized operating expenses. Service members who manage their own moves can often do the job for less, and they can stick the money they saved in their pockets. In addition, they're sometimes eligible for a travel allowance for themselves and their family.
Another motivation for PPM is timing. The military member takes charge of their moving timeline. Using moving hacks and tips allows them to potentially relocate faster than they would with a moving company.
One caveat, however: if the move turns out to cost more than the government would have spent, there will be no reimbursement, and the service member is stuck with the additional cost.
How To Get Reimbursement for PPM
Moving expenses are not included in BAH rates. To earn renumeration for a PPM move, the service member needs to understand the regulations and follow them. It can be costly not to do so.
What To Do Before a PPM
The best place to start is with the base Personal Property Office (PPO). A Personal Property Transportation Office (PTO) representative will provide the necessary forms and instructions. The most important is Form 2278, the Application for Move and Counseling Checklist. Other forms required during the process include the certified empty weight ticket and loaded weight ticket plus Form 1351-2, travel voucher.
It's critical that Form 2278 is approved before the move. Failure to do so will negate reimbursement. In fact, approval should be complete even before the traveler starts to make arrangements.
Sometimes an allowance is available for up-front expenses. Form 1038 is the application. It's also possible to make a partial PPM, shipping just some belongings with the government. The PTO representative can go through the details for a specific partial PPM.
What To Do During a PPM
The service member is now in charge of the move and is responsible for packing, loading, moving and unpacking all the belongings at the new military installation. It's important to keep track of all the expenses during the move. That's because the reimbursement is taxable income and actual expenses will be deductible from the taxable amount. Allowable expenses include:
Packing materials such as boxes, tape and furniture padding.
Trailer rental and hand truck rental.
Gas, oil and tolls for a rental vehicle.
Disallowed expenses include auto transportation, sales tax, insurance, meals, and lodging. Some of these may be reimbursed separately.
The service member must calculate the weight of the movables by subtracting empty vehicle weight from loaded vehicle weight. The reimbursement is based on this number since it's part of what determines how much the move would have cost the government.
What To Do After a PPM
The service member must submit all of the required documents to the PTO within 45 days of completing the move. These include:
A copy of the travel orders.
Form 2278, Application for PPM and Counseling Checklist.
Form 1351-2, Travel Voucher.
Certified empty and full weight tickets.
Copy of any vehicle rental agreements.
Copy of registration for personally owned vehicle.
Other Reimbursement
Some travel costs are reimbursable by filing Form 1351-2. Service members and immediate family on a PCS may be reimbursed for meals and lodging.
Successfully Handling a PPM
Service members who don't mind doing extra work and taking additional responsibility can benefit financially by handling a DITY move. However, to receive reimbursement, it's vital to follow all the steps, obtain the approvals and submit paperwork on time. By following these steps, a personally procured relocation can be extremely useful for military on the move.