How to Renovate Your Bathroom for Maximum Value
Posted by David Rainey and Sallie McBrien on Tuesday, April 2, 2019 at 3:13 PM
By David Rainey and Sallie McBrien / April 2, 2019
Comment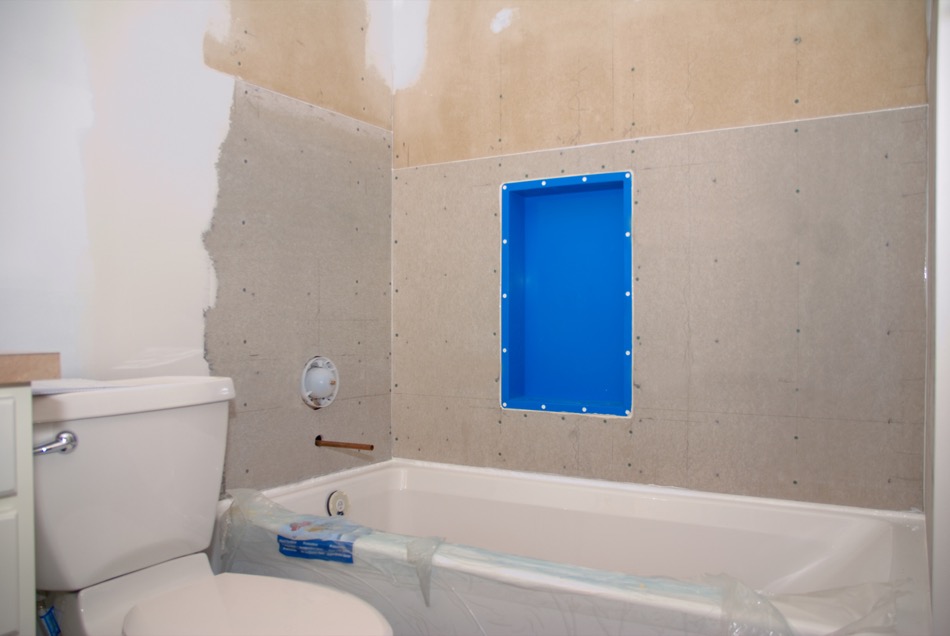 There is truth in the belief that "bathrooms and kitchens sell houses," but there is also a difference between a well-done renovation in the bathroom by a professional vs. a DIY project and throwing money down the drain when it comes to return on investment. The best part is that impressive return is not always generated only by high-cost features. Here are the most buyer-friendly features to boost the value of a planned renovation:
Universal Design Elements
Features that make living easy for inhabitants of differing ages and physical abilities are also today's hot bathroom amenities in terms of style and convenience. When adding or redoing a shower, think curb-free access and frameless doors (or no door at all) for high appeal. Add a bench, a flexible arm spray head and a small bench, in addition to built-in soap and shampoo niches and waterproof recessed lighting.
Textured floor tile is a safety factor, and showers should be large enough to accommodate someone with a walker or seated shower chair. Features like installing a rain-head showers, body sprays and steam units have high appeal in expensive homes, but it's the practical features that offer the highest return on investment.
Heat Up the Space
Make the bathroom especially comfortable by adding extra heat to make bathing and grooming more pleasant. Plan for flexible heating coils under a new floor add a towel warmer to ensure after bath warmth, install a combination heat lamp/light/vent hood in front of the shower, and consider a modern defogging bathroom mirror for additional glamour. Another option for colder climates or large bathrooms is to add an electric wall heater to supplement normal house heat during the winter.
Use Color and Design for Dramatic Impact
There are numerous ways to add drama to both small and large baths. In a powder room, paint all the walls a bold shade—trending now are dark green, bright navy or even a bold terra cotta—and then hang a small chandelier. For additional impact, install a wall-hung vanity sink with an ornate framed mirror above it, or use a small chest with a vessel sink atop in lieu of the standard vanity cabinet. Your design sense will net you a high return on dollars spent when you may want to sell that Mount Vernon home.
Add Light and Plants
If a bath has no window to bathe the space in natural light, consider adding a skylight. Then add hanging baskets of greenery to add fresh beauty. In a family bath, plants will thrive with minimal care in the warmth and humidity.
In a master bath that overlooks a private garden, consider a floor to ceiling "living wall" or even a box planter to take advantage of the ideal growing environment. Living greenery improves mood as well as air quality, and potential buyers will pay for the added impact!
Get Creative with Alternative Materials
Don't think that bathroom must have marble and natural stone. Search stone company "boneyards" for closeout slabs of sandstone, onyx or slate that will add charm to a bath. Mix and match tiles and accent the artistic look with colored grout. Find flea market furniture to paint and refinish as one-of-a-kind vanities, and opt for reclaimed wood planks on the floor.
Creativity and imagination can be good friends when it comes to adding value to a remodeled bath. A unique approach is often exciting, both for current homeowners and prospective buyers, and can be the best way to secure high return on investment. Remodeled baths and kitchens with distinctive appeal do, indeed, attract appreciative buyers and higher prices.