How to Sell Your Home and Prepare for the Move at the Same Time
Posted by David Rainey and Sallie McBrien on Friday, August 18, 2017 at 10:49 AM
By David Rainey and Sallie McBrien / August 18, 2017
Comment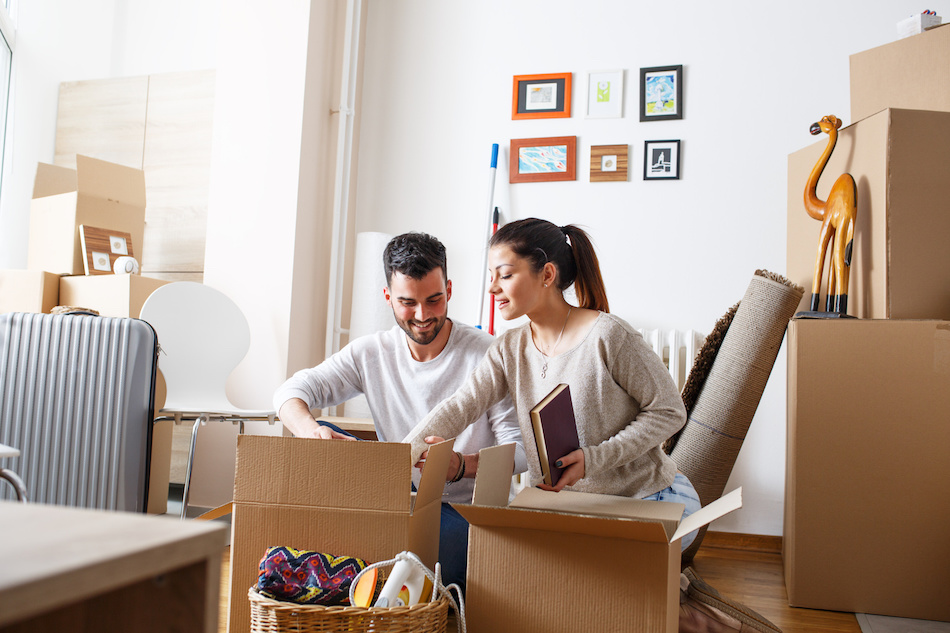 Selling your home presents many challenges. Selling your home and trying to pack up for a move into a new house at the same time becomes even more challenging and complicated. It's a common scenario. In the midst of advertising, staging, updating, and otherwise preparing a home for sale, a home seller who is simultaneously buying a home as well needs to search for a new home, order inspections, negotiate contracts, and more, all while packing and keeping their own home ready for potential buyers. How do you juggle everything and still maintain your sanity?
Begin Packing Immediately
Begin preparation immediately as soon as you know you're moving especially if you are moving long distance. This doesn't mean pack up the dinner dishes the minute the move is decided. It does mean that even before your home is officially on the market, there are several things that can be done to make the process less stressful. Pre-listing preparation may include but is not limited to:
First pass through all rooms to declutter and toss out anything that needs to be thrown away.
Pack up any seasonal decor that's on display.
Clean out one or two closets a day making piles: to keep, to toss, and to donate. You may also decide to add a "to sell" pile as well.
Tip: Keep a list of your items and where they're being stored. This will make things much easier after the move and you're looking for that one specific thing.
Arrange for Movers
It's never too early to book your moving company. In fact, the sooner it can be done, the better. Reputable moving companies get busy and the date you want or need to move may be booked. Work with your movers, following their advice and instructions for moving preparation. You may be able to purchase boxes and other packing materials directly from them. There are specially designed moving boxes just for glassware and cardboard wardrobes that make it quick and easy to remove hanging items from the closets.
Be sure to ask if what items are restricted (safety reasons) and if there are any special procedures for preparing to move things like lawn mowers and other equipment that contains any type of fuel.
Keep track of all moving expenses and receipts.
Pack Items Not in Use and Begin to Stage
Real estate professionals have determined that a home shows better to prospective buyers if it's clean, decluttered, and free from personal mementos regardless of where it is – even an extremely desirable home in Old Town Alexandria can benefit from some depersonalization. If one full wall in the family room features personal photos, now is the time to remove them, packing them safely away to be reopened in your new home. Likewise, it's a good idea to pack any collections and, in general, things that you don't really need. Walk through your home with your real estate professional and ask for guidance if you're not sure what can stay out and what needs to be packed before the first showing. This may seem like a lot of work to prepare the home for buyers, but you'll need to pack these items anyway for the move.
Note: If the moving company is sending packers to prepare your personal items for the move, you'll need to arrange all details with them. Typically, they prefer you don't pre-pack anything. If you're packing away items to prepare the house for showings, those boxes may need to be repacked later.
You may not have the storage space to keep those packed boxes while your home is on the market. One option is find a friend or family member willing to help you out with some storage or rent a DC storage unit if budget allows. However, in most cases, it's perfectly fine to neatly stack those boxes in the corner of the garage, basement, or spare room. Prospective buyers know you're moving and won't be put off by the sight of a few boxes.
Selling your home and preparing to move simultaneously is a challenge, but if you plan and stay on track with the cleaning, decluttering, and packing, things should run smooth.