How to Upgrade Your Backyard
Posted by Sallie McBrien on Thursday, June 3, 2021 at 8:31 AM
By Sallie McBrien / June 3, 2021
Comment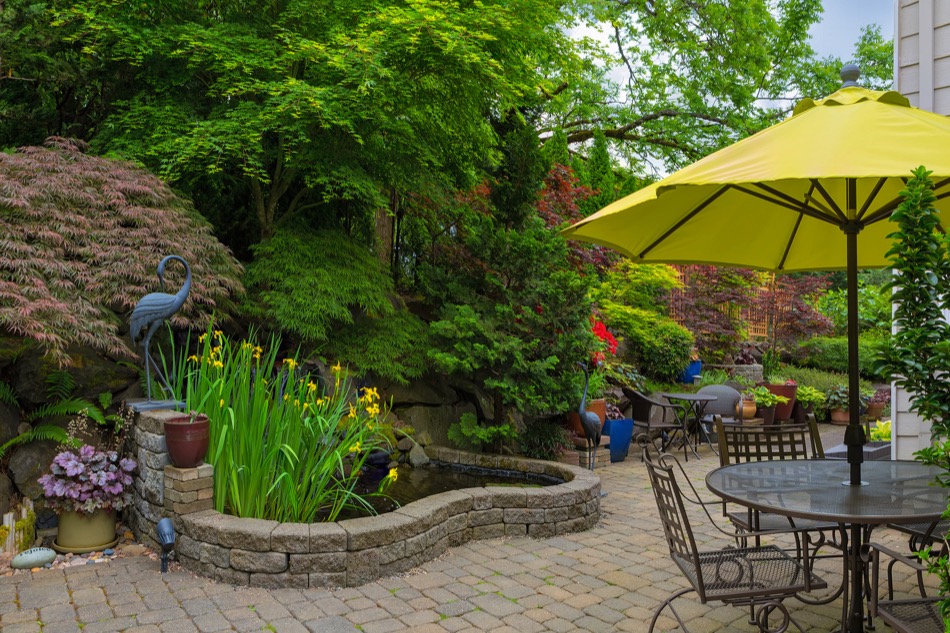 The average backyard today is more than just a simple outdoor space that might have a barbecue grill, a deck, and swing sets. Rather, backyards are being transformed into outdoor living spaces that are just as chic and stylish as the interior of the home.
Mount Vernon homeowners who are looking to upgrade their backyards and increase their property value will find that it's surprisingly simple. These tips will instantly improve the look and functionality of any backyard.
Use Furniture to Create a Gathering Space
The backyard should be an extension of your indoor living space. The furniture that you incorporate into your backyard design should allow people to gather and relax together. Traditionally, many people have opted for an outdoor dining table on their patio or deck, but recently, alternative furniture options have become more popular. Outdoor lounges, sofas, and chairs make the backyard a comfortable place to sit down and stay awhile. Depending on the size of the yard, both tables and outdoor living furniture can be used to create a multi-functional space.
Add Lighting and Water Features
Those who are looking to upgrade their backyard should look beyond practicality and functionality. Beauty should be a high priority. Both lighting and water features enhance the appeal of the backyard and allow the space to become a desirable area where you would like to spend time. Lighting features may include solar art sculptures that illuminate in the evening hours or an outdoor fireplace that provides both heat and light. Popular water features include koi ponds and fountains. Homeowners do not necessarily need a landscape architect to add these features into their backyard designs. Adding a light or water feature can be a simple do-it-yourself project.
Incorporate Sustainable Amenities
Homeowners who are hoping to improve the look of their backyard, as well as boost their property value, should consider incorporating sustainable amenities into the design. Sustainable features, such as a rainwater garden, irrigation systems, and solar lighting panels, can turn the average backyard into an eco-friendly oasis. More home buyers are interested in purchasing properties that have sustainable amenities, so these backyard additions can certainly make a home more marketable and more valuable.
The backyard should be an extension of the home itself. This is a space where people and pets can roam and enjoy their freedom. With the right touches, any backyard can go from bland to luxurious. For more information about how outdoor living spaces impact home values, contact a professional real estate agent today.