The Impact of Hybrid Working on Commercial Building Technology
Posted by David Rainey and Sallie McBrien on Tuesday, August 17, 2021 at 7:25 AM
By David Rainey and Sallie McBrien / August 17, 2021
Comment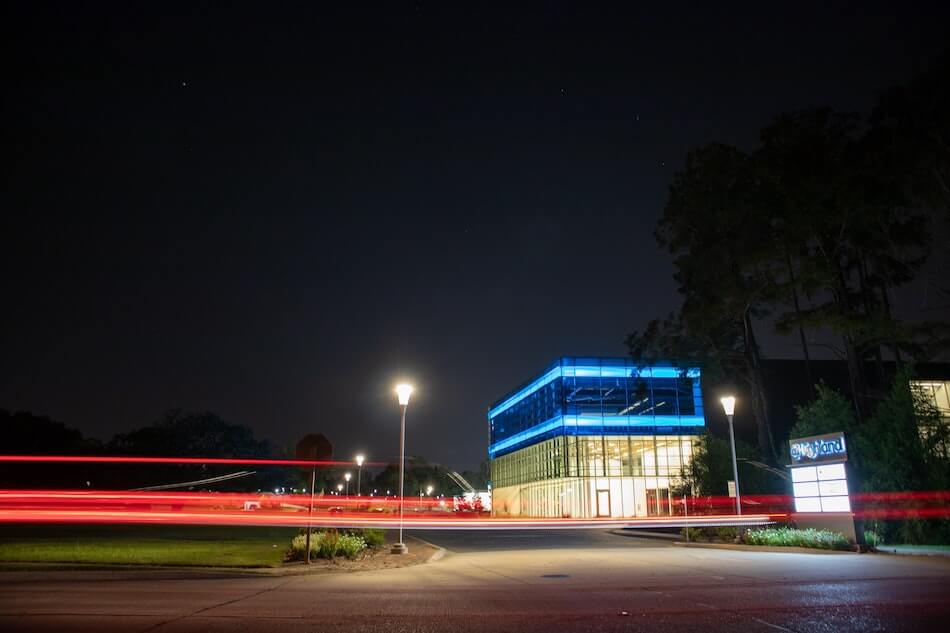 It seems increasingly likely now that remote-working trends will long-outlive the pandemic. The unavoidable shift towards working from home during the lockdowns has brought about immense change. People have not only become accustomed to vastly more flexible work practices, but they have recognized the benefits, too. The future of doing business will rely on a functional hybrid working model.
As the workforce returns to a new normal, the challenge for businesses is to adapt their practices and commercial spaces to allow for this highly fluid work approach. As companies plan for the future, it will be critical to implement effective technologies to lay the foundation for successful hybrid working.
What Is Hybrid Work?
The word 'hybrid' refers to a mixture of two individual components, such as a Zebroid, a cross between a zebra and a horse, or a hybrid car, which runs on both a gas engine and an electric motor.
Therefore, a hybrid workplace is a place of business that operates with both in-person and remote workers. This level of flexibility is fast becoming the new norm and promotes greater ease with managing the risk of disease transmission.
Technologies for Hybrid Workspaces
A range of technologies will be increasingly implemented by businesses to facilitate efficient collaboration, manage fluid workspaces, and enhance security and hygiene. These include:
Access Control
Increased flexibility for workers makes it harder to predict workplace capacities and manage access while maintaining optimal security. Touchless access control systems, some of which use proximity card readers, are becoming increasingly common in commercial buildings, as they allow for enhanced security management while reducing the risk of disease transmission.
Organizations need to embrace adaptive security solutions to enable them to efficiently manage their security remotely. Whether to accommodate more flexible work practices or to adhere to ongoing social distancing measures, being able to respond quickly and efficiently is key to moving forward.
Cloud-Based Security Platforms
Monitoring and managing the security of a commercial premise is most efficiently done via cloud-based security platforms. Being able to adjust access controls remotely and in real-time allows for ultimate control over a security system.
This heightened visibility and control makes it easier for managers and security professionals to address issues quickly and effectively. Having this level of management flexibility best supports the fluidity of hybrid workspaces.
Collaboration
Teams and colleagues need to communicate and collaborate with ease for optimal business performance. Businesses must implement robust technologies that can cater to this new flexibility level to ensure the seamless workflow between in-person and remote workers.
Digitizing and simplifying business data and tasks with collaboration technologies is fast becoming essential. Tech such as real-time document collaboration and online whiteboarding will become staple additions to the commercial technology landscape.
Smart Offices
Adopting smart technologies has been a rising trend across the commercial and residential sectors for some time now. Still, the conditions of the pandemic have certainly accelerated the need for it.
Workplace technologies that leverage the Internet of Things (IoT) and data analytics can greatly enhance the efficiency of your workplace management. This area of innovation has boomed in recent years, providing seemingly endless possibilities. Examples include space management sensors, voice and facial recognition access systems, hot-desking, smart energy solutions, smart cleaning, and more.
People Analytics
The age of Covid-19 has tested the boundaries when it comes to the collection and analysis of personal data. The need for understanding and monitoring individual and collective patterns of behavior and movement has never been greater.
People analytics technology for commercial spaces works to better understand how people move and collaborate within physical workplace areas. This data can be used to support staff wellbeing and productivity, which leads to improved business performance.
Some examples of people analytics technologies include safe occupancy (physical density controls) and video analytics.
Similar technologies can also assist with additional security. Sensor and security cameras can assist businesses in monitoring commercial spaces, providing greater safety and supporting health compliance.
Future-Proofing for Hybrid Workspaces Begins with Smart Technologies
Each business will have its own set of unique needs depending on the hybrid work model they will be following. For some, workers will operate primarily remotely, while others may favor an office-centric approach that allows for some flexibility, or a mixture of both.
Regardless, it is crucial for businesses to move with the times when it comes to adopting technologies that best support these fundamental shifts in the way we do business. Many solutions not only allow for enhanced security and useful analytics but also provide additional health and safety peace of mind to workers.
Photo by Elifin Realty on Unsplash