The 5 Most Iconic Restaurants in Alexandria, VA
Posted by David Rainey and Sallie McBrien on Friday, January 29, 2021 at 6:25 AM
By David Rainey and Sallie McBrien / January 29, 2021
Comment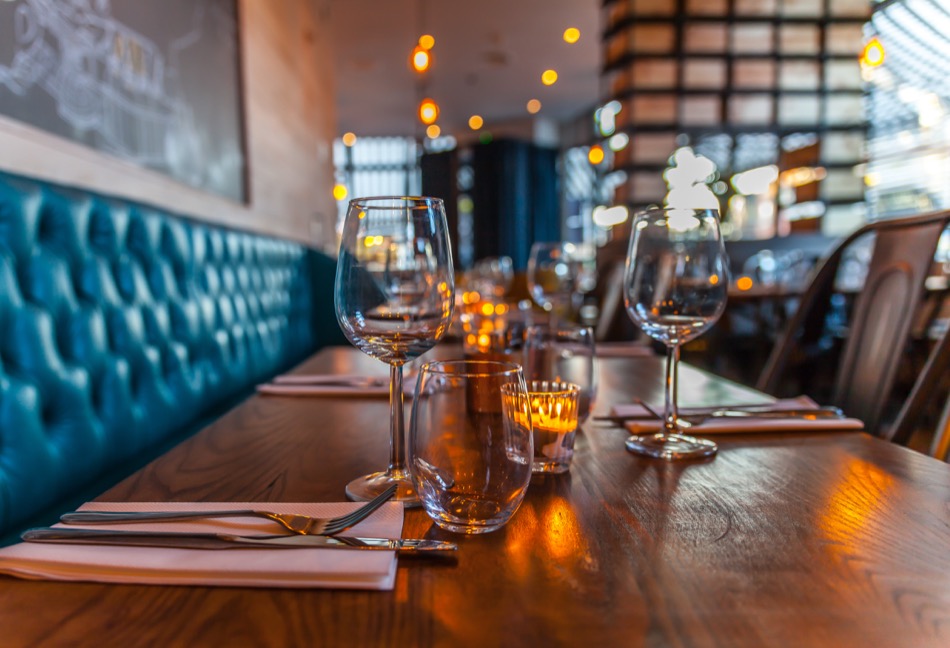 When it comes to a great night out, dining at one of the most iconic restaurants in Alexandria, Virginia, is an excellent way for the city's residents and visitors to add even more fun to their plans. By grabbing a table at any of the most iconic eateries, it's possible for guests to enjoy the meal of a lifetime and make lasting memories. But which restaurants offer the best experience possible? The following selection of iconic restaurants in Alexandria aim to narrow down the top choices and help people discover their favorite spot.
Magnolia on King's
Address: Magnolia on King's, 703 King Street, Alexandria, Virginia 22314
In a 200-year-old building in the heart of Old Town Alexandria is the stunning Magnolia on King's restaurant. This restaurant runs three dining floors every day of the week, each offering a different dining experience. Across all three, Magnolia's serves up the finest in southern comfort food, including shrimp and grits, Cajun gumbo, and banana bread pudding. Going beyond taste alone, they make every dish using sustainable ingredients sourced from local farms.
Chart House
Address: Chart House, 1 Cameron Street, Alexandria, Virginia 22314
The Chart House sits along the Potomac River to provide guests with the ultimate in waterfront dining. The waterway's fantastic views are elevated by the sheer beauty of the dining room and their commitment to friendly service. While this iconic Alexandria restaurant is well worth stopping by for a drink and appetizer, their main entrées are where the real magic lies. Spiced Ahi, Coconut Crunchy Shrimp, and Wild-Caught King Crab are just a few fan favorites on the menu.
Columbia Firehouse
Address: Columbia Firehouse, 109 South Asaph Street, Alexandria, Virginia 22314
Operating out of Old Town Alexandria's old fire station, Columbia Firehouse makes it their mission to serve up delicious meals morning, noon, and night. They've managed to preserve all the most important aspects of the historic building while adding a modern spin all their own. The result is an extremely cozy dining room filled with gorgeous sights at every corner. Columbia Firehouse's food is equally fabulous, whether visitors are looking for a home-cooked meal or bites from the bar.
Gadsby's Tavern
Address: Gadsby's Tavern, 138 North Royal Street, Alexandria, Virginia 22314
Gadsby's Tavern began over 250 years ago as a Colonial dining room and continues to honor their tradition of serving up the best scratch-made meals. They serve brunch, lunch, and dinner using time-honored techniques and the freshest ingredients around.
Visitors come from far and wide to order their most famous creations, like:
Gadsby Reuben
William Caton Burger
Herb-Crusted Grilled Salmon
George Washington's Favorite
Meatloaf a la Daube
Their service is second to none as well, giving everyone a good reason to visit regularly. If that's not enough, Gadsby's often holds holiday events designed to bring the community together for great food and fun times.
Landini Brothers Restaurant
Address: Landini Brothers Restaurant, 115 King Street, Alexandria, Virginia 22314
For over 40 years, Landini Brothers Restaurant has served as the top spot in Alexandria for home-cooked meals served with a smile. Every dish this Italian restaurant makes boasts big Tuscan flavors that keep everyone coming back for more. To get the complete dining experience, visitors absolutely must start their meal with a tasty appetizer, like Salmone Affumicato or Clams Casino. Their main dishes center around beautiful cuts of meat, fresh homemade pasta, and bright, rich sauces galore.
At all these iconic restaurants in Alexandria, it's easy to enjoy a night to remember. Everyone can move through this list once, twice, or many more times in search of their favorites. Then, they can reserve a table for each special occasion that pops up throughout the year.