What to Know About International Home Buying
Posted by David Rainey and Sallie McBrien on Thursday, December 9, 2021 at 7:13 AM
By David Rainey and Sallie McBrien / December 9, 2021
Comment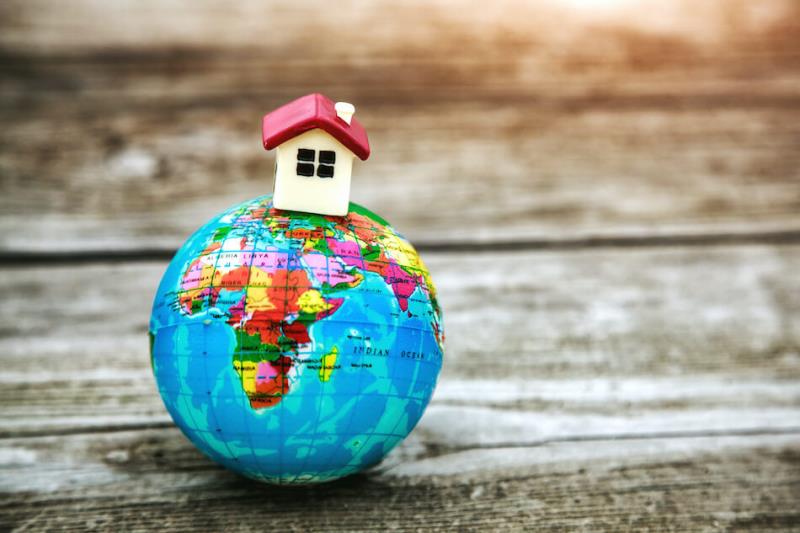 There are many reasons one may choose to buy a home overseas. International moves might be due to a military relocation or just because a change in scenery is welcomed. Millions of Americans have made permanent moves to other countries. Likewise, the U.S. welcomes international homebuyers every year.
Regardless of moving, buying property or a home in a foreign country is a much different experience than buying in the United States. These are a few things to be aware of, along with special considerations to be mindful of when searching for the perfect home abroad. Keep reading to learn everything you need to know about international homebuying.
For informational purposes only. Always consult with a licensed real estate professional before proceeding with any real estate transaction.
Take Into Consideration the Cost of Living
When shopping around, learn more about the average cost of living in the new country. Taxes, social services, and other expenses vary from country to country, so the cost of living may average out differently.
Those who have medical needs or have transportation concerns will want to think beyond the price of a mortgage, food, and utilities. For some, these needs might cost a premium, while others may find they can get what they need for much less than U.S. costs. These factors can play a significant role in the decision-making process when buying a home internationally.
Understanding Foreign Home Ownership Laws
When deciding where to buy international property, know that certain countries prohibit non-citizens from buying homes or owning property. At best, most countries have some restrictions or special requirements for ex-pats in the realm of owning real estate. There also may be permits or registrations required by government agencies before foreigners can complete a home purchase.
Be sure to discuss a particular country's rules with a real estate attorney familiar with the execution of foreign transactions. It would be a shame to get all moved into a home only to find out that you can't legally own in said country.
Financing Can Be Tricky
Figuring out the financing aspects of buying overseas property is often the trickiest part of the process, as the types of mortgages aren't always the same. Buyers planning to use a foreign lender for a mortgage may find that they need a larger down payment size and end up with higher interest rates. Often, they might be required to invest in a separate life insurance policy that allows the loan to be paid off should the borrower pass away.
People buying a home with cash won't face these issues, but that isn't a viable option for many. Should one choose to use a currently owned home in the U.S. as collateral, they could lose the property if payments lapse. Some who need cash fast may tap into a self-directed IRA for an investment property purchase, but they won't be allowed to live in the new home.
Be Aware of Any Potential Tax Liability
When moving to a foreign country, be prepared to face new tax rules that might apply. Before committing, it's best to know how it could affect the household's tax situation. It's common to be charged taxes both when buying a home or selling one. There might be other ongoing tax payments due throughout the year or other factors needed to calculate capital gains tax before selling.
Is An Exit Strategy Needed?
Life in another country is sometimes too much for new residents after the actual move, as things may not be all they seem. It's not uncommon for homes in other countries to sit for years before selling, so discuss with a real estate professional familiar with the market in the area. This will give buyers a good sense of how easy it will be to exit the country and come home should they have a change of heart.
Considering Moving Overseas and Buying a Home?
If so, lead with due diligence and ample research to fully prepare for crucial considerations in the destination country. Buying homes internationally can be exciting and rewarding when its approached properly.
For informational purposes only. Always consult with a licensed real estate professional before proceeding with any real estate transaction.