Where Are the Top Italian Restaurants in Alexandria, VA?
Posted by David Rainey and Sallie McBrien on Monday, July 13, 2020 at 6:43 AM
By David Rainey and Sallie McBrien / July 13, 2020
Comment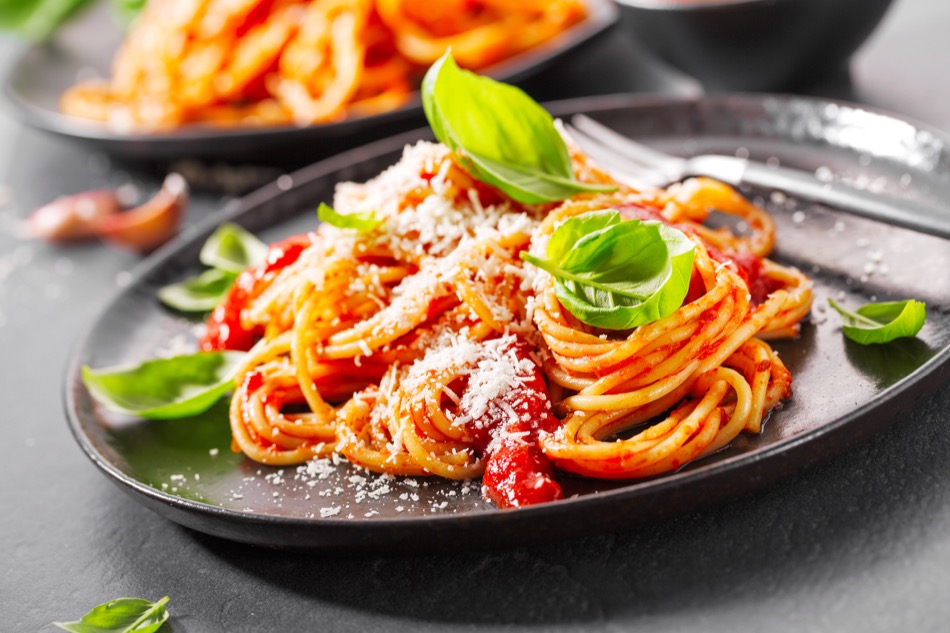 When the palate craves the authentic tastes of Italy, there are plenty of Italian food restaurants in Alexandria, VA to check out. Those looking for the absolute best Italian food in town should check out these spots favored by locals.
Landini Brothers Restaurant
Address: Landini Brothers Restaurant, 115 King Street, Alexandria, VA
By far one of Alexandria's most elegant places for Italian cuisine, Landini Brothers Restaurant has been a community staple since 1979. Simply gorgeous presentation and the use of fresh ingredients allows Landini's to dole out impressive platters of scampi all aglio, scaloppine di videlo, and others alongside classics like fettuccine Alfredo and tortellini dishes.
The hearty menu can easily be complemented by their 7,000+ wine selections, making it the perfect place for gatherings or a romantic evening out. Eat a meal in the wine room or out on the patio for an extra-special experience. Valet service is available on weekends, and reservations are highly recommended.
Osteria Marzano
Address: Osteria Marzano, 6361 Walker Lane, #140, Alexandria, VA
Another fine dining experience to behold is Osteria Marzano. Lunch and dinner hours are generous, and the daily specials during midday are hard to beat. They offer about a half-dozen rotating entrées throughout the week. Favorites include their risotto's of the day, flat breads, linguine, carbonara plates, and more unique platters of candied bacon mac & cheese, truffle fries, and short rib brasate ravioli.
Happy hour at Osteria Marzano brings out tasty bar treats like meatball sliders and clever finger foods. Guests will enjoy plenty of gluten-free and vegan options and are able to use the free Wi-Fi during their visit. If homemade pasta and sauces, fresh salads, and good company are desired, you can't beat Osteria Marzano's Italian restaurant.
Il Porto Ristorante
Address: Il Porto Ristorante, 121 King Street, Alexandria, VA
Indulge in hand-rolled pastas and more at Il Porto Ristorante, where classics sit on the menu next to innovative old-world infusions like Pollo Marsala, melanzane alla parmigiana, and gluten-free penne and ravioli. Since 1973, this owner- and chef-operated Italian restaurant has been treasured by patrons, having won numerous awards from Diner's Choice and OpenTable.com.
This is the perfect spot to host a private party, as the views of the Historic Seaport in Old Town Alexandria are unsurpassed. There is an amazing selection of wines for guests to select from at Il Porto Ristorante that highlights any meal. Online ordering and take out is available for those opting to dine at home.
Bella Napoli Italian Restaurant
Address: Bella Napoli Italian Restaurant, 1310 Mt Vernon Ave, Alexandria, VA
The locally owned and operated Bella Napoli Italian Restaurant is led by a highly respected chef that trained under the finest in southern Italy. Experience the difference that 30 years in the industry makes as your taste buds are awakened with the flavors of Neapolitan recipes.
The quiet and peaceful environment easily becomes a home away from home, as the homemade cooking and warm interiors reach out to every sense that speaks of comfort. The staff is knowledgeable and friendly, and catering is also available at Bella Napoli.
Invoke the imagination and satisfy your cravings at these top Italian restaurants in Alexandria, VA.