Four Kitchen Renovations With a High Return on Investment
Posted by David Rainey and Sallie McBrien on Tuesday, March 5, 2019 at 9:02 AM
By David Rainey and Sallie McBrien / March 5, 2019
Comment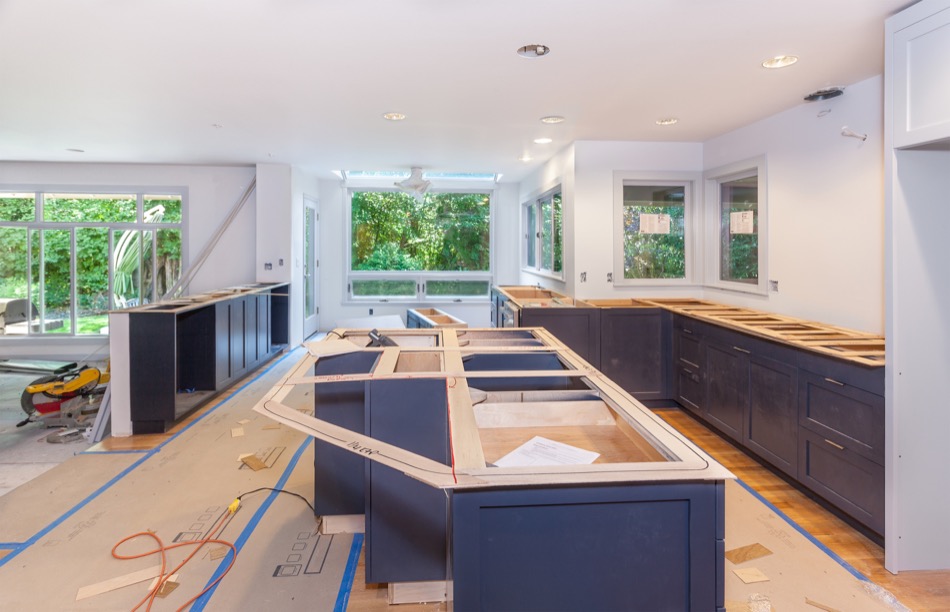 Many Fort Hunt new home buyers might not hesitate to invest in a home with an outdated kitchen, but others may not be so open to having to deal with renovations upon moving in. Home sellers who want to do a few updates to appeal to buyers without spending a fortune should consider these four kitchen renovations with a solid return on investment (ROI).
Modern Appliances
If the home is advertised with appliances, sellers need to make sure they are actually desirable on some level to the average buyer. Most don't want to buy a home with old, outdated or malfunctioning appliances, as they will have to deal with removing and replacing them after moving in. While they can be costly, new energy-efficient appliances are very enticing and they can offer a decent ROI if owners shop smart. The key to success is to make sure to replace all of the appliances simultaneously and make sure they are of the same quality level, regardless of initial investment.
Resilient Countertops
According to a number of real estate professionals, one of the biggest turnoffs for buyers looking for a nice kitchen are old laminate countertops. These surfaces tend to have nicks, scratches and stains on them after a few years of use. If tile is currently installed, make sure there are no cracked tiles and that the grout is clean, smooth and free of stains.
Sellers planning to replace countertops will get the best return on investment by using modern materials.There are many kinds of countertop materials such as engineered quartz, marble or even granite. Granite is much more expensive than other countertop and backsplash materials, but buyers seem to love granite. In fact, realtors report that listings with granite mentioned sell for an average of 4 percent higher and 38 days sooner that comparable homes.
Smart Flooring Upgrades
While tile and vinyl flooring are common within kitchens, these materials are somewhat outdated. Upgrading flooring will add buyer appeal and offers a fairly high return on investment when higher quality hard surface materials are utilized for new installations. Again, granite is highly desired by buyers, and they will complement granite countertop installations perfectly.
However, hardwood flooring is also a great choice, and when properly cared for they can bring beauty to the kitchen for a lifetime. If hardwood is currently installed, invest a bit in refinishing and refurbishing them before selling. Otherwise, a new hardwood flooring installation will be costly depending on the material chosen. Those seeking to save money and still enjoy around 50-70 percent ROI should consider engineered wood floor options.
Update Kitchen Cabinets
Cabinets are an essential component of any kitchen's functionality, and they certainly are the most noticeable aspect of the room. It's imporatnt to either replace or redo older kitchen cabinets for the highest ROI. Relatively modern looking cabinets in good shape can be spruced up with a fresh coat of paint or stain and a new set of hardware. Sellers should repair any drawers or cabinet doors that are misaligned, broken or have any type of damage. Hot trends are 'open' cabinets with clear or frosted glass front panels and 'shaker style' cabinets. According to many real estate professionals, homes that advertised shaker cabinets sold for 10 percent more and 45 days faster.
If you are considering putting your home on the market in the near future, it is a good idea to consult with a local real estate professional who understands current kitchen trends and ROI. These experts can help sellers determine which kitchen updates are hot in the local market and which ones pay off.