10 Reasons to Move to West End: Alexandria's Fastest Growing Neighborhood
Posted by David Rainey and Sallie McBrien on Thursday, October 5, 2023 at 10:33:26 AM
By David Rainey and Sallie McBrien / October 5, 2023
Comment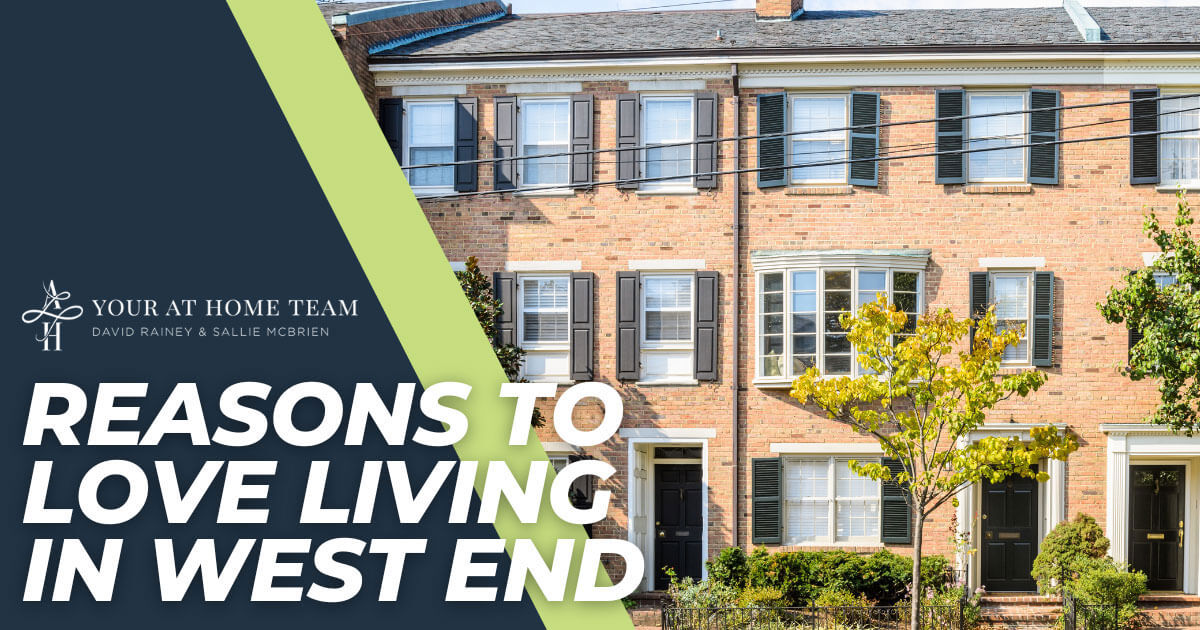 Located west of Quaker Lane in the city of Alexandria, the West End area is growing rapidly and setting new standards for comfort and convenience. Encompassing some iconic neighborhoods like Fairlington, Landmark-Van Dorn, Cameron Station, and Seminary Hill, West End boasts a prime location just off I-395, making downtown DC reachable in less than 10 miles. Yet, beyond its convenient commute, West End's meticulous planning ensures residents have everything at their fingertips, from schools and parks to shopping centers. Explore West End and discover why it's quickly earning a reputation as one of the most sought-after areas for homebuyers moving to Alexandria.
10 Reasons to Live in West End Alexandria
Exciting Redevelopment: The transformation of the former Landmark Mall into a mixed-use area promises a surge in amenities and attractions.
Strategic Location: Proximity to I-395 ensures quick access to downtown DC and other vital areas.
Vibrant Neighborhoods: Iconic communities like Fairlington, Landmark-Van Dorn, Cameron Station, and Seminary Hill offer diverse living experiences.
Enhanced Walkability: Designed with pedestrians in mind, the West End is perfect for those who prefer strolls and short walks to their destinations.
Transit Options: With a robust transportation network, residents enjoy a variety of choices, from buses to Washington Metropolitan Area Transit Authority (WMATA) options.
Green Spaces: Numerous parks and recreational areas provide ample outdoor activities and relaxation spaces.
Educational Institutions: A range of public and private schools contribute to a highly accommodating community.
Cultural Richness: The area boasts historical sites and community events, ensuring a culturally enriching experience.
Economic Opportunities: With the growth in retail, healthcare, and other sectors, the West End offers diverse job opportunities for its residents.
Restaurants & Entertainment: West End is home to beloved hot spots such as Port City Brewing Company, Smoking Kow BBQ, and Van Dorn Diner.
The West End Lifestyle
The West End area is shaped by an ambitious redevelopment plan that includes transforming the former Landmark Mall into a dynamic mixed-use hub comprising a hospital, retail spaces, and residential zones. Although the redevelopment is concentrated in a specific section of this vast region, the broader vision is to enhance the overall quality of life for all West End residents. The initiative promises to augment walkability, transit options, and the availability of amenities, further knitting together this vibrant community.
One of the undeniable advantages of the West End is its strategic location. For the city commuter who spends a lot of time driving in Alexandria, the West End's proximity to I-395 is a dream come true. In less than 10 miles, the heart of downtown DC beckons, making daily commutes a breeze and weekend city adventures effortlessly accessible. Yet, despite its closeness to the hustle and bustle of the city, West End offers a tranquil escape, underlined by meticulously planned community infrastructures.
But it isn't just about the commute; there's plenty to enjoy about the neighborhood itself. West End stands tall as a self-contained entity, effortlessly providing its residents with everything they need to live, work, and play. Everything you need for a well-rounded life is at arm's length. Highlights include Port City Brewing Company, Fort Ward Museum, Ben Brenman Park, and Dora Kelley Park.
Types of Homes for Sale in West End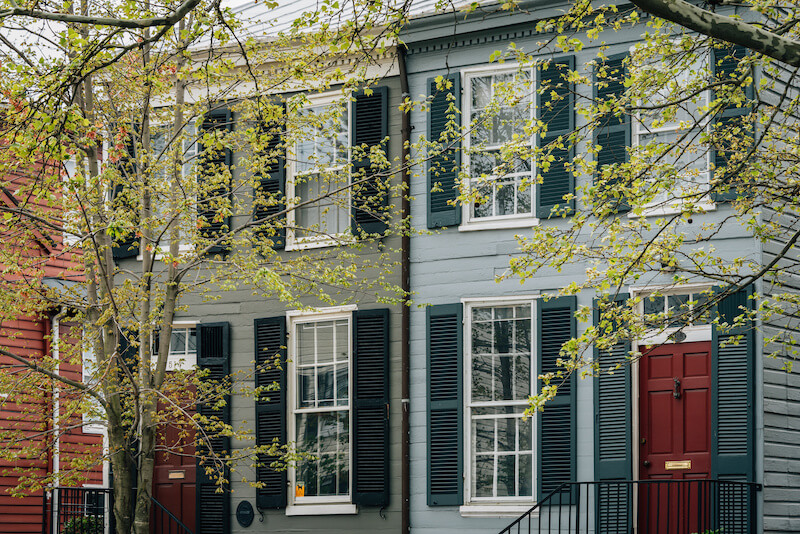 West End Alexandria showcases a diverse real estate landscape with its myriad subdivisions, each offering unique property styles catering to a broad spectrum of budgets. The master-planned Cameron Station community stands out for its mix of condos, townhomes, and single-family residences. These homes begin at a price point of approximately $380,000, stretching upwards of $800,000. The mix of old-town charm with modern amenities in its housing is just one of the reasons why people love to live in Cameron Station.
Seminary Hill is one of the most expensive neighborhoods in Alexandria, with property values between $500,000 and $900,000. Meanwhile, Fairlington presents an affordable proposition, boasting Alexandria townhomes and condos priced between $300,000 and $500,000.
West End Amenities
The amenities in West End are second to none. With an eye on measured growth, the community constantly expands the services that improve residents' lives. Accessible public transit, mixed-use residential/commercial zoning, and an array of parks and community centers are just a few of the everyday luxuries residents enjoy.
Neighborhood Services
The West End area is a great home base for homebuyers who regularly use Alexandria's public transportation. The West End Transit Way is a beacon of modern transportation infrastructure, designed as a Bus Rapid Transit (BRT) Corridor that seamlessly interconnects essential regional transit facilities. It promises to forge efficient links between the Van Dorn Metrorail Station, a newly relocated transit hub at the site of the Landmark Mall, the Mark Center Transit Center, an upcoming Southern Towers transit hub, the Shirlington Transit Center, and the Pentagon Transit Center.
Other community services include the Patrick Henry Recreation Center, Inova Alexandria Hospital, and the West End Business Association.
Shopping
The area offers renowned stores such as Fresh Market, Safeway, and Wegman's for everyday grocery needs, ensuring that fresh produce, gourmet goods, and pantry staples are always a short drive away. The West End Farmers' Market springs to life every Sunday from 8:30 a.m.–1:00 p.m., typically from April to November. It serves as a weekly rendezvous for residents to explore fresh, locally sourced produce and artisanal products.
For those searching for a comprehensive shopping experience, the West End Village is a well-appointed shopping center catering to everyday necessities and occasional indulgences.
Things to Do in West End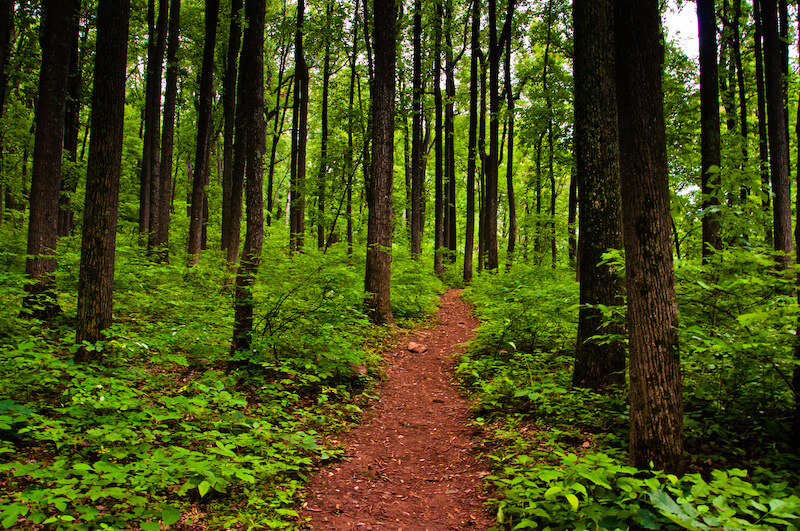 Life is fun when you live in the West End! Explore the numerous parks, dine at some of Alexandria's best restaurants, and enjoy easy access to Old Town Alexandria and the nation's capital.
Outdoor Activities
The West End's share of the best parks in Alexandria serve as lush urban oases, providing residents with a blend of recreational activities and scenic beauty. The Holmes Run Trail is a testament to the region's commitment to outdoor connectivity, offering an expansive walking path that gracefully meanders through most of the district. This trail is a verdant spine, linking numerous parks, notably Ben Brenman Park and Dora Kelley Nature Park.
In short, the West End is an excellent place from which to access the bounty of outdoor activities in Alexandria. Ben Brenman has a vibrant playground, a tranquil pond, multiple sports fields, and a dedicated dog park for furry friends. Dora Kelley Nature Park, on the other hand, offers a more serene experience. Its picturesque hiking areas and nature center make it a haven for those looking to immerse themselves in the area's natural splendor.
Best Restaurants & Breweries
There's no shortage of cultural attractions and historical landmarks in the area, but some of the best things to do in Alexandria still revolve around food and drink. The West End district of Alexandria buzzes with a distinctive culinary and entertainment scene, appealing to food lovers and those seeking vibrant nightlife. The Port City Brewing Company stands out not just for its exceptional craft beverages but also for its eclectic roster of themed nights. Patrons can challenge their minds with trivia events, enjoy hearty laughs during live stand-up comedy shows, or even partake in a unique experience of beer yoga.
Meanwhile, Shooter McGee's, a town favorite, lures guests with its irresistible weekly specials, from half-price burgers to sumptuous lobster and mouthwatering BBQ ribs. For those with a penchant for nostalgia, the Van Dorn Diner whisks diners back to the 50s. This retro eatery ensures that every meal feels like a trip down memory lane by serving up hearty breakfasts, lunches, dinners, and delectable desserts.
Nearby Attractions
In addition to the countless places to experience history in Alexandria, the West End is just a stone's throw from Washington DC and its iconic monuments, Smithsonian museums, and vibrant neighborhoods like Georgetown and Dupont Circle. Meanwhile, Old Town Alexandria offers a charming blend of history and leisure with its bustling King Street, serene waterfront, and cultural gems like the Torpedo Factory Art Center. Both locales provide West End residents with many attractions, from historical sites and artistic venues to delightful culinary experiences, ensuring a wealth of activities within easy reach.
Employers Near West End
In the evolving landscape of the West End, employment opportunities in the dynamic economy in Alexandria continue to flourish, with the Inova Medical Center replacing the Landmark Mall as a prominent local employer. This state-of-the-art medical facility is anticipated to bolster the local job market, providing over 2,000 positions for professionals in the West End. Moreover, the area's strategic location is a gateway to employment hubs beyond its confines. With seamless connectivity, residents find it effortless to access many top employers in Washington DC and Old Town Alexandria.
Schools Near West End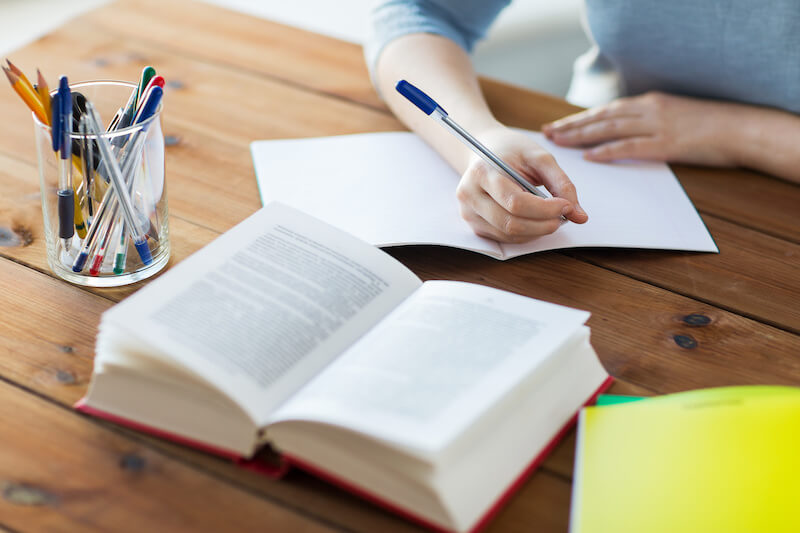 Alexandria City Public Schools serve the West End community. Students here can access public institutions such as Patrick Henry K–8 School and Francis C Hammond Elementary School. High school education begins at the Alexandria City High School Minnie Howard Campus, exclusively serving grade 9 students. As they progress, students transition to Alexandria City High School for grades 10–12.
In addition to the public schools in Alexandria, the region offers a range of reputed private schooling options. St. Stephen's and St. Agnes Upper School, Episcopal High School, and Potomac Crescent Waldorf School are nearby alternatives to public education, ensuring a comprehensive educational ecosystem within and around the West End.
Comfort and Convenience in Alexandria's West End
With several of Alexandria's best neighborhoods, ever-improving amenities, and work opportunities, the West End allows you to get the most out of living in Alexandria. From its meticulously planned residential areas and vibrant shopping districts to its seamless connectivity and education options, West End truly encapsulates a holistic living experience. This enclave offers something for everyone, whether it's the promise of a fulfilling career, a diverse culinary scene, or the allure of parks and recreational spaces. If you choose to live in West End, you can be sure your community will always grow with you.