Low-Cost, High-Impact Improvements That Attract Home Buyers
Posted by David Rainey and Sallie McBrien on Wednesday, December 7, 2016 at 2:20 PM
By David Rainey and Sallie McBrien / December 7, 2016
Comment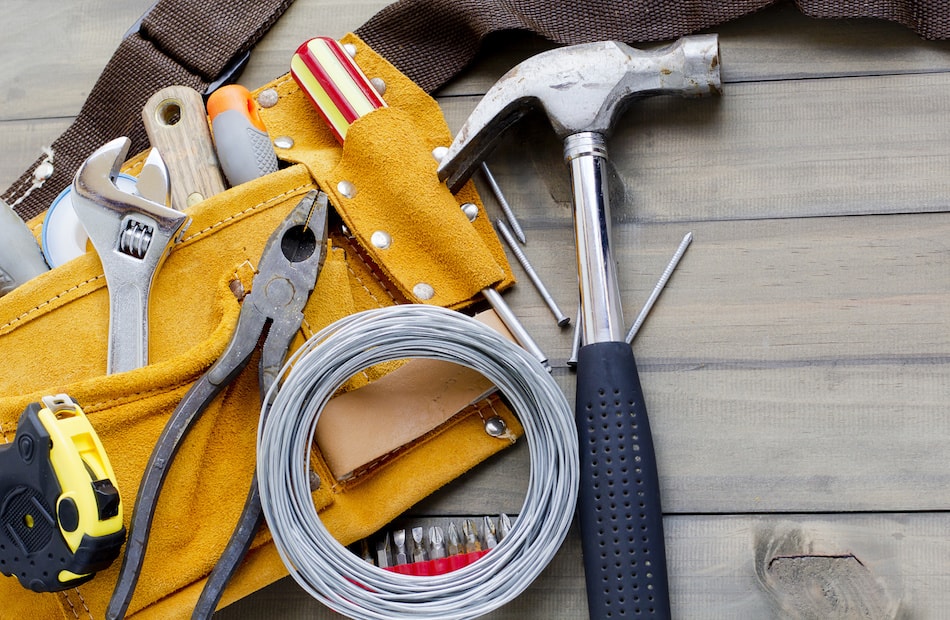 If you are getting ready to place your home on the market, you may feel a little overwhelmed by the process. The potential cost of repairs, renovations and cosmetic touch ups can seem daunting.
Since getting the best price is dependent on your home's overall condition as well as its location, size and features, it's very important to make sure it is clean, attractive and free of any known inspection issues. To accomplish this without breaking the budget, use the following guide to help prioritize low-cost tasks for maximum impact at the closing table.
Nearly Free Home Prep Ideas That Count
Many of the best ways to make a home more appealing to prospective, motivated buyers will cost little or nothing, except for a bit of time and some "sweat equity". You may already have on hand the tools and supplies needed. Some of these tasks include:
sprucing up landscaping, including raking leaves, mowing, trimming, removing dead or unsightly vegetation and repairing holes or bare spots in the lawn
cleaning porches, patios and sidewalks and scrubbing existing stains or discolorations
washing windows and siding
cleaning gutters and clearing leaves, sticks and debris from roof tops
de-cluttering homes, garages, storage buildings and other structures
washing baseboards, trim and walls
deep cleaning counter tops, tile, grout and fixtures in kitchens, bathrooms and utility areas
organizing closets
cleaning and straightening up basements, pantries, and storage areas to make them look more spacious
Under $25 Fixes for Noticeable Results
Small, inexpensive repairs and updates can make a big impact when preparing a home for sale, especially those that help to freshen its appearance. Some of these include:
a quart or two of high gloss exterior paint or stain in an attractive color to freshen the front door, porch posts, exterior trim, shutters, window boxes and mailbox
a new welcome mat for the front step
planting a few packs of colorful flowers in outdoor planters or in hanging baskets on the front porch
a few solar landscaping lights to brighten up and highlight outdoor features
inexpensive outdoor tube lighting for attractive light effects on porches, patios or outdoor living areas
a colorful new floor mat near the kitchen sink
bright dishtowels or hand towels to freshen up kitchen and bath areas for showings
new electrical switch plates to replace those that are soiled, chipped or discolored
Under $100 Repairs and Renovations
Spending just $100 or less can help you make improvements that buyers will appreciate and remember. Watch for seasonal sales at local home improvement stores or check local sources that resale home building supplies to be even more frugal. Some repairs or renovations possible for $100 or less include:
replacing an aging or ugly ceiling fan or light fixture
changing worn or outdated drawer pulls and cabinet handles in a kitchen or bath
purchasing new accent pillows or a colorful area rug to brighten a living area
repairing torn window screens
power washing decks, patios, driveways or siding
renting a heavy duty steam cleaner to deep clean and freshen carpeting
adding an attractive mirror in the entry area for a welcoming touch
replacing worn or non-working door locks or upgrading tarnished door hardware
painting a room, ceiling or wooden trim to freshen up spaces
repairing cracks in an asphalt or cement driveway
replacing a discolored or stained laundry sink with a new one
applying exterior floor paint or stain to enhance porch or patio floor surfaces
Under $250 Maintenance Updates Buyers Will Appreciate
Other maintenance updates could go a long way to reassure buyers that your home is well cared for and a great value for their housing investment. Examples of what you can get in many areas for $250 or less would include hiring a professional to provide the following services:
inspect and service your HVAC system
assist with a lawn beautification project
trim unsightly trees or bushes
pre-inspect the home to identify any latent issues so they can be addressed before putting the home on the market
help stage the home to increase its appeal to prospective buyers
For further helpful tips on preparing your home to compete well in the local real estate market, consult your trusted real estate professional early in the process. They will be able to provide expert advice on how to best spend your home repair and renovation budget to achieve maximum impact with prospective buyers.
#hw