Low Cost Kitchen Cabinet Improvements That Work
Posted by David Rainey and Sallie McBrien on Wednesday, February 1, 2017 at 12:35 PM
By David Rainey and Sallie McBrien / February 1, 2017
Comment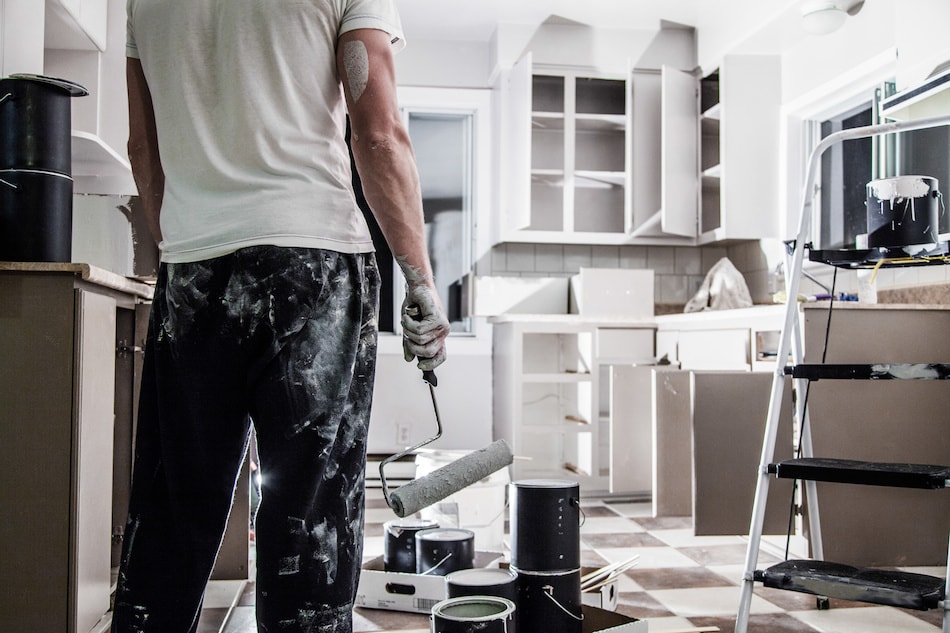 Kitchens are often referred to as the heart of a home and home sellers who want to enjoy the best possible selling experience are wise to take those words seriously. The kitchen is more than a place to prepare meals - it is also the room people tend to choose to read and drink coffee, chat with their next door neighbors, or work on assignments.
It is no wonder that prospective buyers look closely at each listing's kitchen when trying to find the best possible home for their needs. Buyers want to find a kitchen space that works well for them when preparing or storing food while also being attractive and comfortable.
Ugly kitchen cabinetry can quickly cool buyer interest and cause them to move on to the next home on their list. If you are a seller with concerns about outdated cabinetry in your kitchen and how it will affect your ability to sell your home, the following ideas will help you improve the appearance and appeal of your cabinets without breaking your budget.
Lighten up Dark Cabinets
Kitchen cabinetry constructed from dark wood or painted in dark tones can make the entire room seem dull and depressing, instead of brightly lit and inviting to buyers. A simple, inexpensive fix for dark cabinetry is to lighten them up with a coat of white, cream, or other light paint color that will capture, reflect, and maximize available light in the room.
If the kitchen is small or narrow, such as a galley design, consider choosing to paint the walls, and cabinets in the same light tone. This will provide a monochromatic appearance that will help the buyer's eye travel more easily around the room, making it appear much larger.
Update Pulls and Knobs
Another way to give additional interest to boring expanses of cabinetry is to do away with plain pulls and knobs and replace them with more distinctive ones. For maximum buyer appeal, choose pulls and knobs that are fun and memorable, while still being functional and attractive. Many new designs are available, or consider gluing whimsical materials like, wooden thread spools, sea shells or old flatware to existing pulls to create a unique look.
Remove Doors on Upper Cabinets
Replacing upper cabinetry with open shelving is a popular trend in kitchen renovations, but tearing out the cabinetry, patching the walls, and installing new shelving can be time-consuming and expensive. Instead, consider adding the look of open upper shelving to spice up your kitchen by removing some or all of the cabinet doors and painting the interiors a light color to make them look more open and shelf-like. Add accessories such as a plate rack or wine glass holder to add even more functional beauty.
Reface Doors and Fronts or Adding New Ones
If your kitchen cabinetry is unattractive merely because the doors are dilapidated, no longer close properly, or they are pitted or scratched from years of use, having them refronted or refaced can make them look new for a very reasonable cost. This works best when the cabinet boxes and drawer assemblies are in good condition. This technique can also provide your kitchen with an updated look, due to the opportunity to use upgraded wood veneers to completely change the look of stock cabinetry.
Create Focal Points With Task Lighting
If your kitchen cabinets are in good condition and you feel that they are more of a neutral feature in your kitchen than a potential turn off for buyers, you may want to consider adding inexpensive task lighting to create focal points. A fast, easy way to do this is to run inexpensive tube lighting underneath upper cabinets or add areas of task lighting to spotlight specific areas of interest to buyers, such as salad prep or baking areas. When showing the home, sellers should remember to make sure this type of lighting is lit so that buyers are sure to see and appreciate them.
For more ideas on dealing with outdated cabinetry or any other kitchen issue that may affect your homes marketability, ask your real estate professional to make suggestions. Your agent will be able to use their market knowledge to help you maximize your kitchen's appeal by making changes that are in demand with the current crop of prospective buyers.