Marketing Your Solar Home: Proactive Ideas to Attract More Buyer Interest
Posted by David Rainey and Sallie McBrien on Tuesday, April 18, 2017 at 11:50 AM
By David Rainey and Sallie McBrien / April 18, 2017
Comment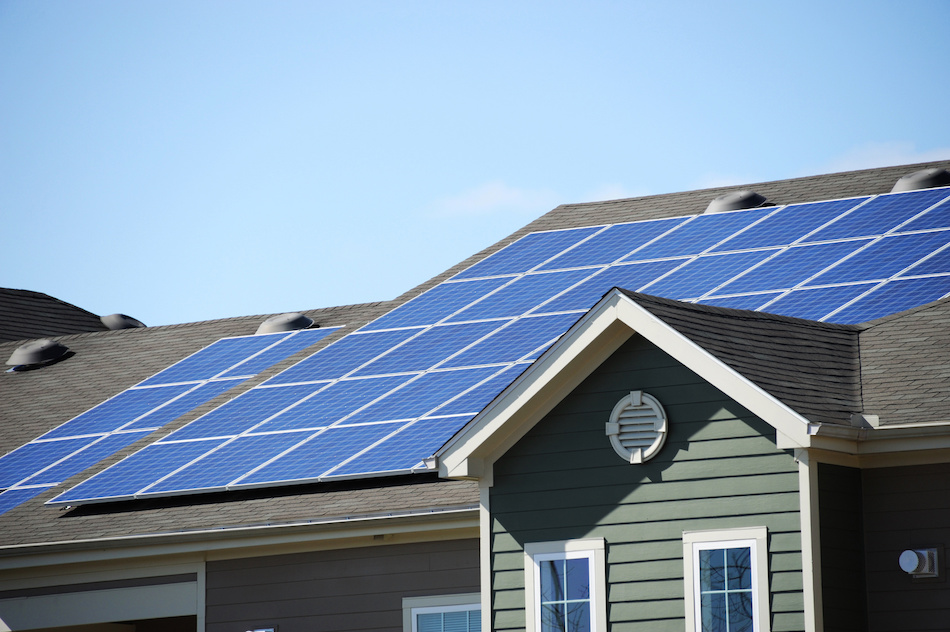 Solar power is far from a new idea. In fact, the development of solar energy began well over a century ago, with the first solar panels being invented way back in 1954. But even with such an extensive history, the number of homes that have solar power capabilities is still estimated to number at only about one million, as of 2016. With the vast majority of homes still using conventional electricity sourced from the electrical grid, owners of solar homes can face unique difficulties when it comes time to sell.
Educating Buyers on Solar Electricity
Even though solar power is far from new, it is still regarded with some concern by the majority of home buyers. Worries about repair costs and dependability can keep even the most interested buyers from moving forward with an offer. Addressing these issues by educating prospective buyers can be an important part of getting a solar home sold, and drumming up excitement for other elements of the house when marketing can be a good way to bring in bids. To do this, sellers should be sure to provide prospective buyers and real estate professionals with a complete disclosure packet that includes diagrams of the system, installation information, maintenance procedures, and statistical information about the savings associated with solar power.
Since many people continue to believe that solar power is only useful during sunlit hours, another good way to educate potential buyers and help to dispel this type of misconception is to hold frequent open houses or home tours, so that visitors can experience solar power for themselves. Scheduling some of these events after dark could also be helpful in illustrating that a properly designed and installed solar power system can provide electricity comparable to grid power during both daytime and nighttime hours.
Providing Comprehensive Understanding of any Preexisting Solar Lease
Sellers who utilize a leased solar power system will need to make sure that the buyers understand the lease agreement and how it will affect them. In many cases, especially if the lease still has several years to run, buyers may be unwilling to take it on. When this happens, sellers may need to be prepared to buy out the lease in order to accommodate nervous buyers and encourage them to proceed with a purchase offer. To avoid this type of issue, sellers are advised to discuss this matter with their solar leasing company to come up with viable options well before listing the home for sale.
Educate Buyers on Financing Options for Energy Efficiency
Another excellent point that solar home sellers can use to educate prospective buyers and help to get their home sold is to highlight financing options specifically designed to encourage home energy efficiency. One of these is the Energy Efficient Mortgage (EEM) offered through the Federal Housing Authority (FHA). This type of loan is specifically designed to help make housing more affordable by using solar and other improvements to lower energy costs and the amount of their corresponding utility bills. EEMs may require borrowers to have a home energy assessment or other specific inspection performed on the home they wish to purchase as part of the qualification procedure.
Target Buyers Seeking Energy-Efficient Homes
Homesteaders, preppers, and green living groups are all target-rich environments for selling a solar home. Many of these groups are easily accessible through social media and online forums. By visiting these groups and sites and showcasing the home and its solar power capabilities, sellers can take advantage of a much broader range of prospective buyers than might otherwise be available.
Consider Taking the Solar System Upon Moving Out
If the prospective buyer wants to purchase the home but not the solar system, the seller may want to consider removing the panels, inverter system and components to accommodate the buyer. The system can then be installed at the seller's new home or sold to help recoup the costs.
For valuable assistance in overcoming common obstacles found when trying to sell a solar home, sellers should make sure that they are working with a real estate professional who understands the benefits of solar power and can enthusiastically market those benefits to prospective buyers. The listing agent can help make sure that marketing materials, website content, and MLS information are all designed and carefully worded to spotlight the home's solar power and potential for energy savings.