Where Are the Best Mexican Food Restaurants in Alexandria, VA?
Posted by David Rainey and Sallie McBrien on Monday, June 22, 2020 at 8:47 AM
By David Rainey and Sallie McBrien / June 22, 2020
Comment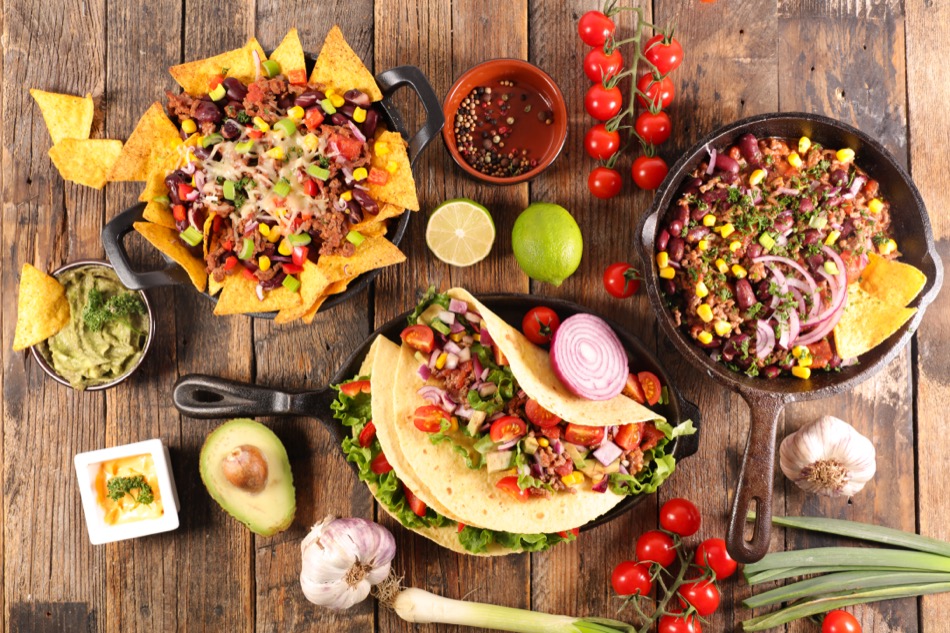 It doesn't have to be Taco Tuesday in order to enjoy great Mexican food in Alexandria, Virginia. There are many authentic Mexican restaurants in the city that offer flavorful meals in a lively atmosphere. These are the best Mexican food restaurants in Alexandria, VA:
Taquería el Poblano
Address: Taquería el Poblano, 2400 Mt Vernon Ave, Alexandria, VA 22301
Taquería el Poblano is considered one of the best Mexican restaurants in the Washington, D.C., area. It is a small, local chain that has three locations in the region, including one in Alexandria. In addition to having a menu that is filled with an array of meals inspired by Mexican cuisine, this restaurant is known for having the best margarita in the area.
For more than 20 years, locals and visitors alike have been heading to this restaurant when they want to enjoy fresh, unique Mexican dishes, such as duck carnitas or tacos al pastor.
Don Taco Tequila Bar
Address: Don Taco Tequila Bar, 808 King Street, Alexandria, VA 22314
Don Taco Tequila Bar is situated in the heart of Old Town Alexandria, and it is known for its energetic vibe and delicious meals. It is a two-story restaurant, which makes it a favorite place among locals who want to gather in large groups and enjoy a meal together. Additionally, Don Taco Tequila Bar frequently has openings for couples and families who just want to grab a meal in town. The restaurant has a menu that is rooted in traditional Mexican fare, yet each dish features a modern twist. Don Taco Tequila Bar serves brunch, lunch and dinner.
Tequila & Taco
Address: Tequila & Taco, 540 John Carlyle St, Alexandria, VA 22314
Tequila & Taco is a hidden treasure among the Mexican food restaurants in Alexandria. This is a small restaurant known for its intimate yet exciting atmosphere, and it is a favorite among those who live and work in the city. The indoor dining area is bright and airy thanks to its floor-to-ceiling windows that surround the eating space.
There is an outdoor patio for those who prefer to sip their margarita and dine al fresco. In addition to being famous for its handmade margaritas and high-quality tacos created from the freshest ingredients, this Mexican food restaurant is also known for giving its diners a sombrero to wear while they eat their meals.
Urbano 116
Address: Urbano 116, 116 King St, Alexandria, VA 22314
Urbano 116 is a relative newcomer to the Mexican food scene in Alexandria, but this restaurant has quickly made its mark on the community. Established in 2019, this restaurant strives to provide its patrons with upscale food in a comfortable and welcoming neighborhood setting. Those who dine here appreciate the interior dining space, which is bright and interesting in its own right. There are murals on the wall that pay homage to Mexican culture and heritage, and there are many unique eating spaces so parties of all sizes can have the best possible experience.
Los Toltecos
Address: Los Toltecos, 4111 Duke St, Alexandria, VA 22304
Los Toltecos is a classic Mexican restaurant that serves authentic dishes to every person who walks through their door. Diners who frequent this restaurant have an array of traditional Mexican meals to choose from, but nearly everyone says the guacamole is their favorite item on the menu. It is handmade with a legendary house recipe, and it has become one of the most famous appetizers in the city.
In Alexandria, people find that Mexican food restaurants are the perfect place to celebrate a special occasion. They also enjoy heading to these dining locales in order to gather with their friends or just enjoy a casual yet delicious meal. Of course, visitors in Alexandria often stumble upon these restaurants, and they are delighted by what they find.