Common Moving Scams: 5 Schemes to Watch Out For When Moving
Posted by David Rainey and Sallie McBrien on Tuesday, September 21, 2021 at 9:18 AM
By David Rainey and Sallie McBrien / September 21, 2021
Comment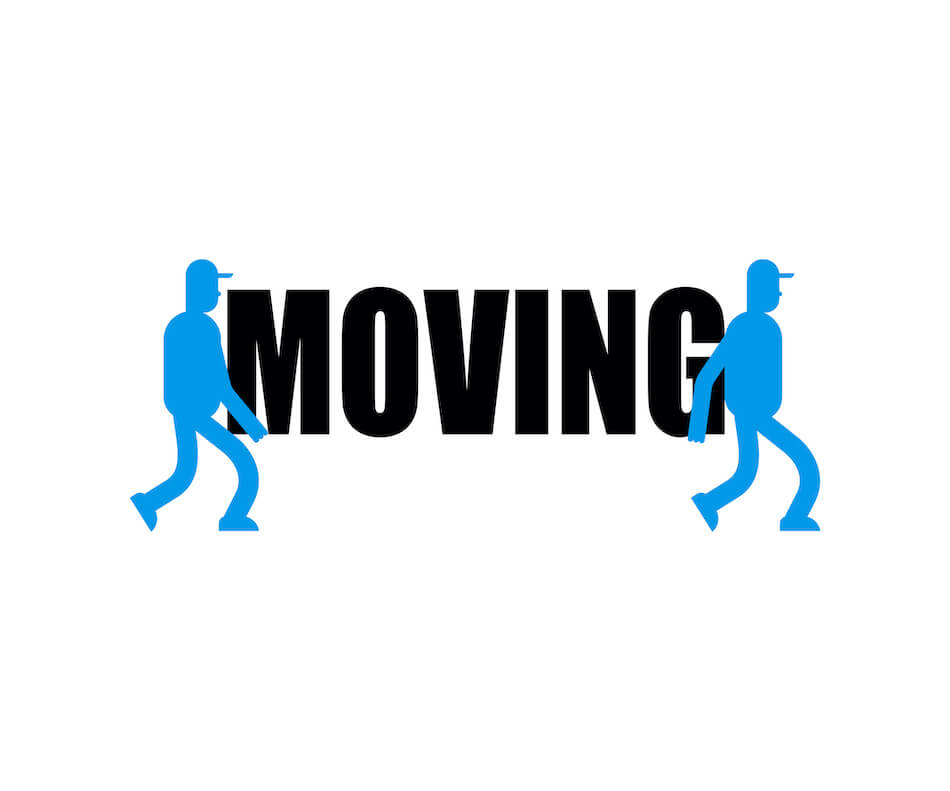 The sad reality is that many people try to take advantage of people looking for a home. From common rental scams to moving scams, people always need to be on the lookout for companies that don't have their best interests at heart. Every year, thousands of people become victims to moving companies that present themselves as legitimate businesses but turn out to be scammers. It's a huge problem in the U.S. These bad actors will use various tricks to scam people out of money. Moving scams vary from straight-out fraud to operating with questionable business practices. Unfortunately, moving scams are prevalent and, since most people only occasionally hire movers, it can be hard to know what to look for in a reputable moving company. When it's time for a move, don't get caught off guard. Keep reading to find five moving scams all homeowners should look out for.
Beware of Fake Moving Companies
Scammers set up fake websites to lure customers in with advertised cheap moving rates. It's common for company representatives to use fake names or spoof a legitimate company's name and use various moving schemes to bilk people out of their money. One moving company scammed 1,800 people out of approximately $3.5 million between 2013 and 2018. Unfortunately, this is just one company—there are many more out there. A moving company that doesn't have a USOT number or credible reviews is probably not worth giving money to.
Look Out For Unexpected Bumps in Fees
Increasing fees is a widespread moving scam. How it works is the mover gives a low estimate and, when moving day arrives, loads the customer's belongings onto a truck to make the move. Upon arrival at the other end, they demand more money from the customer. These excess fees are often called "taxes," "packing fees," or other miscellaneous charges. Essentially, it's a bait and switch tactic. Legitimate companies sometimes charge additional fees, but these shouldn't be anything outrageous.
Avoid Illegal Operators, Ask to See a License
In the U.S., to be considered an authorized mover, companies must have more than a truck and employees. There are strict federal, state, and local laws movers are supposed to follow. Unfortunately, scammers often rent a truck and then advertise themselves as legitimate movers. Some people think that they're getting a good deal by paying an unlicensed moving company, but the losses cost more than it would to hire a legitimate company in the first place.
Rogue Operators Hold Items "Hostage"
Disreputable movers often engage in the "hostage" tactic, which can happen in several ways. The first is they'll arrive at the customer's new home and refuse to unload if they don't pay excess fees; essentially, it's a form of extortion. Another way schemers operate is they don't deliver upon the originally agreed-upon terms. This happens mostly with long-distance moves. What schemers do is tell their customers they'll deliver on a certain date with no intention of honoring it. They'll leave belongings on a truck or in a warehouse until they're ready to make the trek to the destination. This means customers could wait for a month or more for their possessions. Some never see their belongings again.
Pay by Weight, Not Cubic Feet
It's always a red flag when a moving company charges by cubic feet instead of weight. In this scam, companies give customers a low estimate with the full intention of demanding more money before delivery when the customer is at a disadvantage to argue. Scammers will provide an estimate based on cubic feet as opposed to weight—this is usually not a good sign. Others will provide an online or sight unseen quote, which almost always means the price will significantly increase upon delivery.
How to Avoid Becoming a Moving Scam Victim
People can protect themselves by arming themselves with knowledge and knowing how to identify scammers from legitimate companies. To avoid becoming a moving scam victim, take these steps:
Do thorough research on moving companies and remember, if a deal sounds too good to be true, it's likely a scam.
Ask companies to physically look at the job and provide a written estimate.
Hire by word of mouth—personal referrals are often the best way to find a reputable company to work with.
Check mover certifications to ensure the company is properly registered.
Read contracts carefully—ensure there's no wiggle room for the company to tack on hidden charges.
Never pay full price upfront; legitimate companies collect upon delivery.
Avoid cash payments; use a credit card to have recourse.
Hire Legit Movers to Reduce Stress
Moving in itself is stressful enough, but adding scammers to the mix can result in a nightmare experience. Whether moving in the neighborhood or planning a successful long-distance move, finding the right help is essential. Doing due diligence before the move to protect oneself. A little bit of research goes a long way when avoiding fraudulent movers and other bad actors.