Joint Base Myer Henderson Hall Relocation Guide: Learn Ft Myer BAH, Housing Options & Base Info
Posted by David Rainey and Sallie McBrien on Thursday, April 13, 2023 at 3:20:14 PM
By David Rainey and Sallie McBrien / April 13, 2023
Comment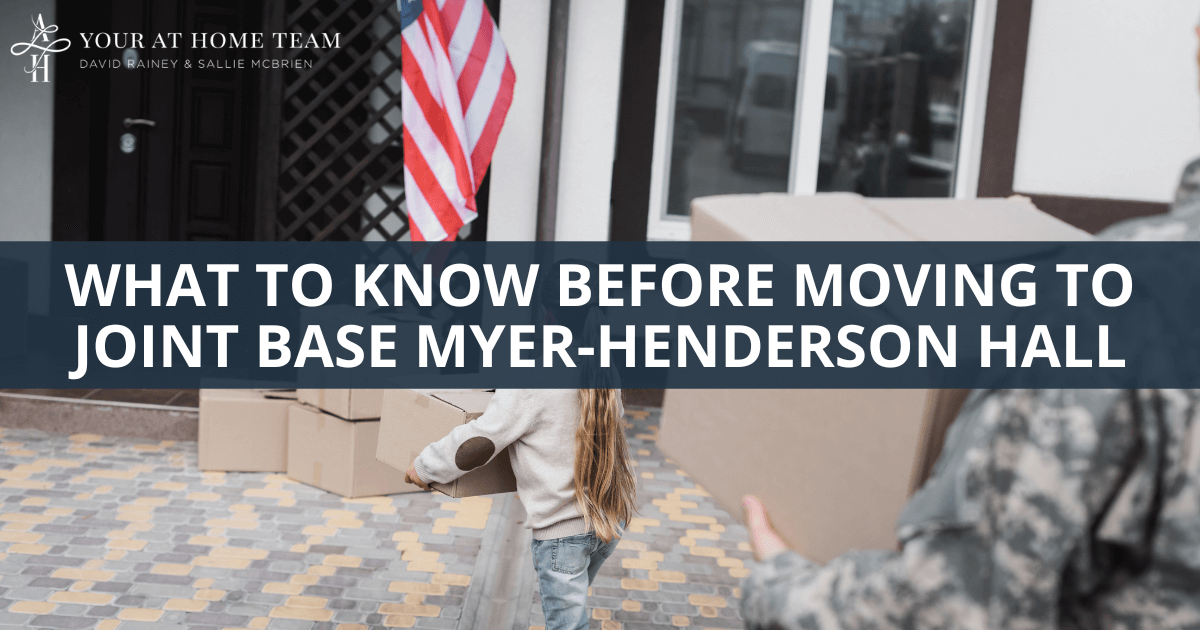 Joint Base Myer-Henderson Hall (JBMHH) is an important military installation for active service members and their families. Home to Army, Navy, and Marines personnel, plus the Arlington National Cemetery Honor Guard, the base provides a vibrant military community steps away from the nation's capital.
But what should service members know before permanently changing stations or "PCSing" to the Fort Myer army base? What do BAH rates look like? The cost of living in the area? Housing options on- and off-base? Schools, amenities, and attractions near Fort Myer?
To help service members transition smoothly, here's a quick guide for PCSing to Joint Base Myer-Henderson Hall.
BAH for Fort Myer (2023)
PCSing members to Fort Myer who don't receive government-provided housing are eligible for a basic allowance for housing (BAH), which helps offset the cost of living in the area. The BAH rate factors in the service member's geographic-duty location, pay grade, and dependent status. In determining the final rate, the Department of Defense (DOD) surveys the cost of rental units in the area and adjusts the BAH rate according to local economic factors. This means high-cost areas typically receive higher BAH rates than lower-cost rental markets.
BAH rates for Joint Base Myer-Henderson Hall range from $2,000 to $4,000 monthly. Rank and dependent status are the two most significant factors in determining the rate. Enlisted personnel without dependents may receive the lowest BAH rates, while officers with dependents usually receive the highest. The DOD updates BAH rates annually, so it's vital for PCSing service members to research the most up-to-date information.
| | | |
| --- | --- | --- |
| Pay Grade | With Dependents | W/O Dependents |
| E1 | $2655.00 | $2124.00 |
| E2 | $2655.00 | $2124.00 |
| E3 | $2655.00 | $2124.00 |
| E4 | $2655.00 | $2124.00 |
| E5 | $2658.00 | $2469.00 |
| E6 | $3075.00 | $2655.00 |
| E7 | $3162.00 | $2676.00 |
| E8 | $3255.00 | $2739.00 |
| E9 | $3408.00 | $2862.00 |
| W01 | $3096.00 | $2673.00 |
| W02 | $3204.00 | $2736.00 |
| W03 | $3315.00 | $2874.00 |
| W04 | $3447.00 | $3096.00 |
| W05 | $3600.00 | $3183.00 |
| O01E | $3177.00 | $2682.00 |
| O02E | $3297.00 | $2835.00 |
| O03E | $3465.00 | $3069.00 |
| O01 | $2706.00 | $2652.00 |
| O02 | $3072.00 | $2679.00 |
| O03 | $3312.00 | $2922.00 |
| O04 | $3654.00 | $3159.00 |
| O05 | $3897.00 | $3216.00 |
| O06 | $3933.00 | $3300.00 |
| O07 | $3963.00 | $3354.00 |
Fort Myer Cost of Living
Relocating to the Washington D.C. area can be pricey, as the cost of living here is roughly 55% higher than the national average. However, service members usually receive a higher BAH rate when PCSing to the Fort Myer army base from a more affordable location. Housing and transportation costs are among the highest contributors to the cost of living in Fort Myer, VA. Additional expenses to consider include food, utilities, and entertainment.
Homes for sale just outside the base are part of the competitive Arlington real estate market, where the average home value hovers around $800,000. Detached, single-family homes near JBMHH are virtually non-existent below this price point. Arlington condos in the vicinity are more affordable but still typically require a higher budget. Depending on size, amenities, and location, these may be listed between $400,000 and $800,000, with luxury homes in Arlington listing in the millions.
Renters, for their part, can expect to pay around $1,800 a month for a one-bedroom apartment. Two- and three-bedroom units typically range from $2,200–$4,000.
Transportation costs around Joint Base Myer-Henderson Hall are roughly 6% higher than the national average. Gas prices, car insurance, public transit, and parking expenses all factor into the equation.
Fort Myer Housing: On-Base Options, Off-Base Neighborhoods & Nearby Cities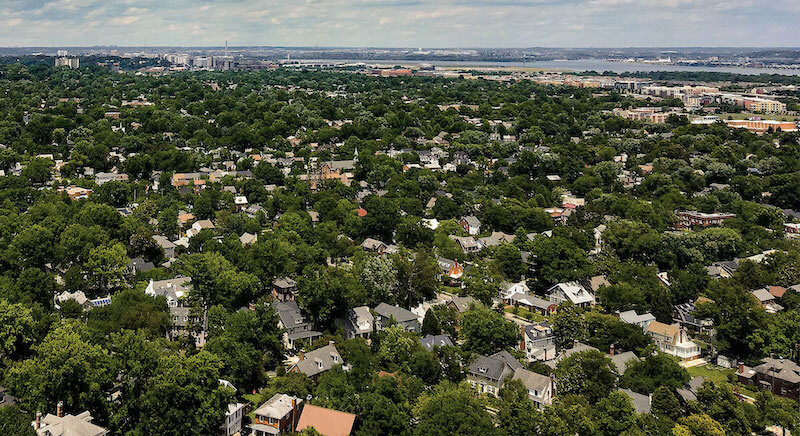 On-base housing at Fort Myer is limited, with only 88 units available for service members and their families. These homes are reserved for priority two personnel with a full-time working spouse. To be placed on the waiting list for enlisted quarters, soldiers can contact JBMHH's Family Housing Manager at (703) 696-0937. Alternatively, service members who are interested in residing on a military installation near the Fort Myer army base may reach out to Fort Belvoir Residential Communities at (703) 454-9700, Joint Base Anacostia Bolling at (202) 404-6828, or Joint Base Andrews at (301) 736-8082.
Those who wish to rent or purchase a home off-base must report to the JBMHH Housing Service Office (HSO) before making arrangements. As part of its Rental Partnership Program, the HSO can help military personnel save on rent-related costs and offer guidance on finding suitable housing in the area.
For off-base neighborhoods near Fort Myer, some servicemembers cross the border. Maryland is home to popular Montgomery County towns like Rockville, Bethesda, Silver Spring, and Wheaton-Glenmont. These communities offer an array of single-family homes priced between $400,000 and $900,000, with new construction homes on the higher end of the spectrum.
However, because traffic in the D.C. metro area can be congested, many PCSing members wind up moving to Northern Virginia areas like Fairfax County. These include the Northern Virginia cities of Alexandria, Fairfax, Springfield, and Mount Vernon. Detached single-family properties and semi-attached townhomes in these locations typically range in price from $500,000 to $800,000.
Service members looking for affordable housing options and amenable to longer commutes may want to consider the suburban communities of Prince William County. These include Dumfries, Woodbridge, homes near the Occoquan River, and Manassas, where large single-family dwellings and new-construction homes may be listed between $400,000 and $700,000.
Schools Near Fort Myer
Servicemembers relocating to Joint Base Myer-Henderson Hall with school-age children should familiarize themselves with Arlington and Alexandria schools. Enrolling 28,000 and 16,000 students, respectively, these are the two primary school districts serving JBMHH. A third district, Fairfax County Public Schools, serves students living in the nearby towns of Alexandria, Fairfax, and Vienna.
The area's selection of public schools is hard to beat. All three districts offer top-tier schools with STEM and magnet programs, extracurricular offerings, and abundant student resources. Those nearest to the base include Long Branch Elementary, Dorothy Hamm Middle School, and Washington-Lee High School. These are part of the Arlington district and provide a range of specialized programs such as International Baccalaureate (IB) and Advanced Placement (AP) courses.
Private schools are also an option. Joint Base Myer-Henderson Hall is within driving distance of several religious and secular institutions, including St. Agnes School, Capitol Hill Day School, St. Albans School, and Waterfront Academy. These schools cater to Pre-K to 12th-grade students, and the tuition fees range from $15,000 to $35,000 annually.
On-Base Amenities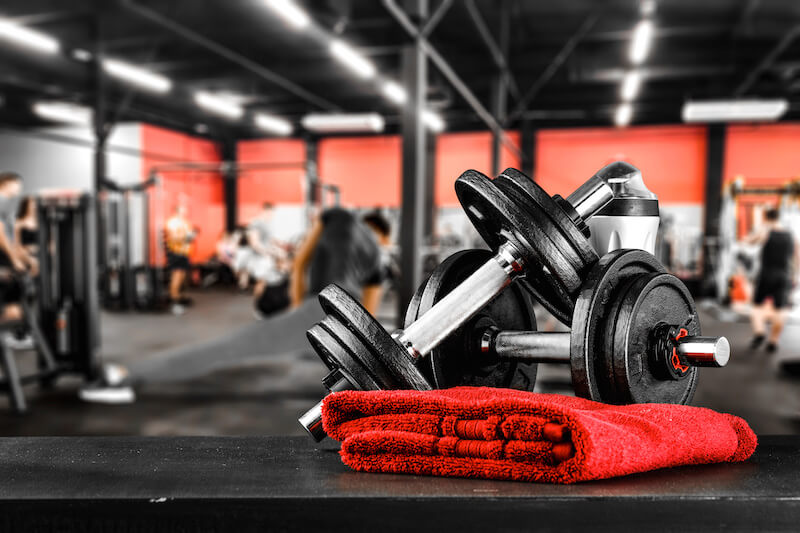 The Fort Myer army base is home to two exchanges, a commissary, a bowling alley, and a fitness center. (Service members may also access the gym at nearby Fort McNair.) The Main Exchange is located on the Fort Myer side of the installation, while the Marine Corps Exchange can be found on the Henderson Hall side. The commissary is near the Marine Corps Exchange and the Fort Myer basketball courts. It's open seven days a week from 7:00 a.m. and closes at 7:30 p.m. on weekdays, 6:30 p.m. on Saturdays, and 6:00 p.m. on Sundays. The Joint Base Library on the Fort Myer side can assist with research and offers access to a wide selection of books.
In addition to the amenities, Joint Base Myer-Henderson Hall is home to Andrew Radar U.S. Army Health Clinic, offering primary care services and pediatric and specialty care treatments for Tricare Prime patients. The base also provides Morale, Welfare, and Recreation (MWR) activities for service members, with Marine Corps Community Services (MCCS) programs on the Henderson Hall side.
Other on-base perks include a swimming pool, a child development center, community rooms, and casual restaurants. Additionally, the "Myer Flyer" bus service transports personnel from Fort Myer and Henderson Hall to the Pentagon during rush hours (5:00–8:00 a.m. and 4:00–6:35 p.m.).
Nearby Attractions & Things to Do
While stationed at Joint Base Myer-Henderson Hall, service members will be close to many world-class attractions and activities in the D.C. area. Visiting Arlington National Cemetary goes without saying, as the iconic destination is located right next to the base. Other must-see attractions include the National Mall, Smithsonian Museums, Washington Monument, and Constitution Gardens, where several festivals and events occur annually.
Also nearby is Theodore Roosevelt Island Park, with nature trails, wildlife viewing, and kayaking on the Potomac; Army Navy Country Club, a 54-hole golf course; and George Washington's Mount Vernon, the historic home of America's first president. Additional green spaces include Potomac Overlook Regional Park, Prince William Forest Park, and Great Falls Park for camping, hiking, and whitewater boating.
Shopping and dining are also easy, thanks to the many restaurants and stores near Tyson's Corner, Pentagon Row, Clarendon, and Old Town Alexandria. Highlights include Arlington Cinema & Drafthouse, Bob & Edith's Diner, and Fresh Farm Arlington Market. Servicemembers PCSing to the Fort Myer army base also have access to music venues, craft breweries, and a vibrant nightlife. Popular spots near the base include Liberty Tavern, The Celtic House, and Crystal City Sports Pub.
Living Near Joint Base Myer-Henderson Hall
PCSing to Joint Base Myer-Henderson Hall can be an exciting prospect for military personnel, especially with so much to see and do in the nation's capital. Service members should review the D.C. area BAH tables and familiarize themselves with the Fort Myer cost of living, on-base amenities, nearby schools, and attractions. With some research, PCSing members can smoothly transition to JBMHH and enjoy all the wonderful things the D.C. area offers.