Quantico BAH & PCS Resources: What to Know About Moving to Quantico Marine Corps Base
Posted by David Rainey and Sallie McBrien on Tuesday, July 18, 2023 at 3:15:19 PM
By David Rainey and Sallie McBrien / July 18, 2023
Comment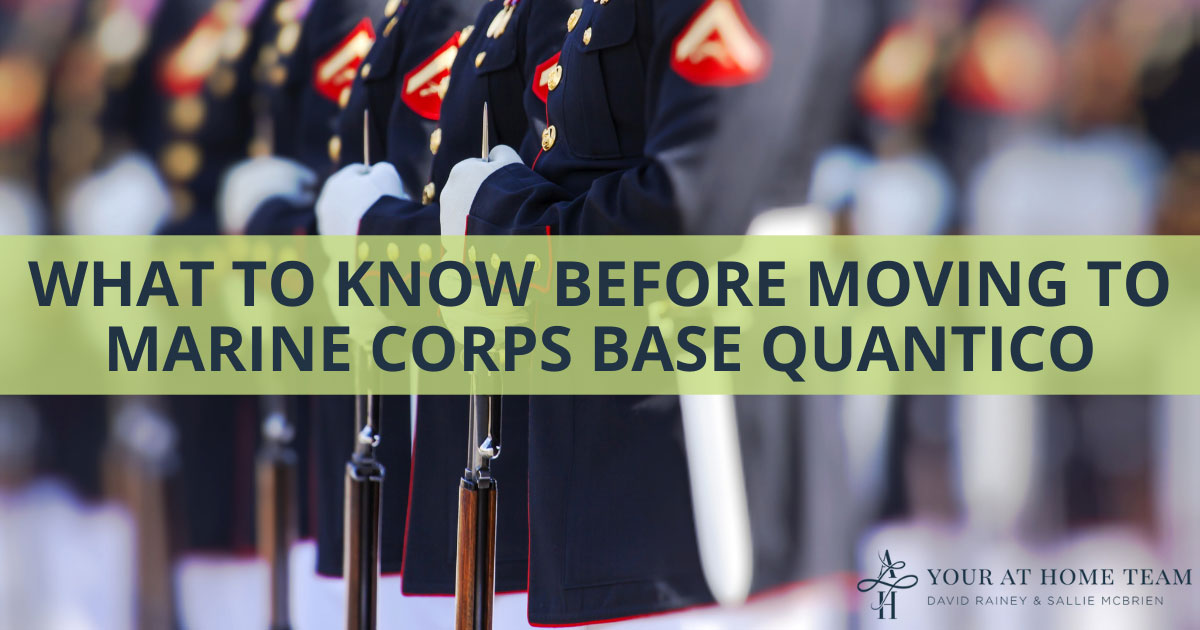 Have you been assigned to Marine Corps Base Quantico and are preparing for a PCS move? You'll want to get familiar with the local real estate market and the surrounding amenities to find the best place to live. Quantico is located in Virginia's Prince William County along the Potomac River, an area which features natural beauty and small towns. Whether moving to Northern Virginia from out-of-state and looking for homes with a convenient location close to the base or a local making a short move, those stationed at Quantico can have a smooth transition after some research.
Quantico BAH (2023)
Military personnel stationed at MCB Quantico receive Basic Allowance for Housing (BAH) they can use to purchase or rent a home near the base. BAH rates are assigned by rank, with the highest-ranking officers receiving the most generous allowances. Those with dependents also receive a higher BAH to accommodate the need for a larger home.
Local housing costs have determined BAH rates since 2008. The rates are recalculated each year, with the new rates taking effect on January 1. These BAH rates represent the current year only and will be updated again next year.
| | | |
| --- | --- | --- |
| Pay Grade | With Dependents | W/O Dependents |
| E1 | $2655.00 | $2124.00 |
| E2 | $2655.00 | $2124.00 |
| E3 | $2655.00 | $2124.00 |
| E4 | $2655.00 | $2124.00 |
| E5 | $2658.00 | $2469.00 |
| E6 | $3075.00 | $2655.00 |
| E7 | $3162.00 | $2676.00 |
| E8 | $3255.00 | $2739.00 |
| E9 | $3408.00 | $2862.00 |
| W01 | $3096.00 | $2673.00 |
| W02 | $3204.00 | $2736.00 |
| W03 | $3315.00 | $2874.00 |
| W04 | $3447.00 | $3096.00 |
| W05 | $3600.00 | $3183.00 |
| O01E | $3177.00 | $2682.00 |
| O02E | $3297.00 | $2835.00 |
| O03E | $3465.00 | $3069.00 |
| O01 | $2706.00 | $2652.00 |
| O02 | $3072.00 | $2679.00 |
| O03 | $3312.00 | $2922.00 |
| O04 | $3654.00 | $3159.00 |
| O05 | $3897.00 | $3216.00 |
| O06 | $3933.00 | $3300.00 |
| O07 | $3963.00 | $3354.00 |
Quantico Cost of Living
The cost of living for a single adult in Quantico is about $53,515 a year, with housing making up the bulk of expenses. While homes in Prince William County list for a median in the low $700s, the town of Quantico has a median home value of just $202,000. However, the town is small, and 87% of occupied homes are rented rather than owned.
Throughout Prince William County, renters can expect to spend an average of $1,590 for a studio apartment, $1,620 for one bedroom, $1,840 for two bedrooms, $2,300 for three bedrooms, or $2,740 for four bedrooms.
Homes for sale near Quantico typically list from the $200s–$2.3 million. Condos are the most affordable option, while townhomes and single-family homes start at around $250,000. The area also has numerous lots available for new construction homes ranging from $25,000–$9 million.
Meanwhile, food, healthcare, and utilities are generally slightly less expensive in the area than the national average. A single adult living in Quantico typically spends about $3,280 annually on food and $3,751 on healthcare. Transportation costs are slightly higher than average, estimated at $9,931 annually.
Quantico Housing: On-Base Options, Off-Base Neighborhoods & Nearby Cities
With seven on-base communities and numerous nearby neighborhoods, the Quantico area offers homes suited to diverse preferences and lifestyles. Lincoln Military Housing operates on-base housing at MCB Quantico, with 1,137 colonial-style homes spread across seven communities. Each pet-friendly community offers three- or four-bedroom homes with gourmet kitchens, private patios, and in-home washer and dryer hookups. Geiger Ridge, Neville Heights, Thomason Park, and McHugh Woods feature single-family homes, while Lyman Park offers stately white townhomes. Meanwhile, Masters Hill has a mix of single-family homes and townhomes, including historic brownstones. Residents of these communities enjoy access to amenities like recreational centers, swimming pools, and basketball courts.
The closest off-base community is a small town called Triangle, located only 5 to 10 minutes from Quantico. While Triangle has just 2,000 homes, its housing market has a decent variety, ranging from two-story Prince William County townhomes to five-bedroom estates. Most of Triangle is residential, so residents typically visit the larger Dumfries for shopping and dining. Homes in Dumfries include new construction abodes, townhomes, and more. It's also just 10 minutes from the base.
Just south of Quantico, Stafford is 20–25 minutes from the base. Homes in Stafford are generally less expensive than those in communities closer to DC. The community has lots of new construction available, mostly townhomes and single-family homes.
Heading further south, Fredericksburg offers historic homes, especially downtown. This cozy community is about 30 minutes from the base.
Schools Near Quantico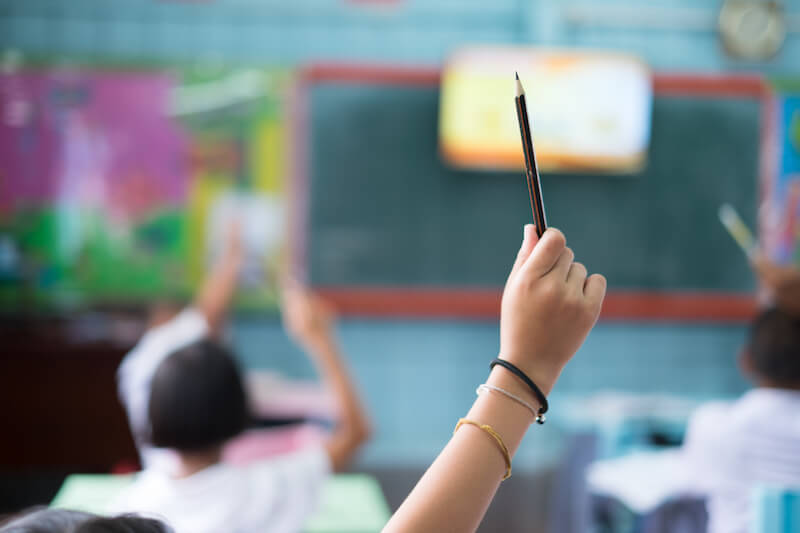 There are numerous schools to choose from near Quantico, including four DoDEA schools for on-base residents, four public school districts operating hundreds of programs, and several well-respected private schools. The DoDEA Mid-Atlantic District operates four schools at MCB Quantico, including three elementary schools and one combined middle/high school.
Meanwhile, off-base residents may live in one of several public school districts. Prince William County Public Schools is the second-largest school division in Virginia, boasting over 90,000 students across 99 schools and education centers. Nine of the district's high schools offer JROTC programs.
Fairfax County Public Schools is one of the largest school divisions in the country, serving over 181,000 students at 198 schools and centers. Stafford County Public Schools serves over 30,000 students. Nine of the district's 33 schools have received the Virginia Purple Star Designation, recognizing them as military-friendly. Manassas City Public Schools operates nine schools serving about 7,500 students.
The Quantico area also offers several private schools, such as Saint John Paul The Great Catholic High School in Potomac Shores, and the pre-K–12 Evangel Christian School in Dale City. Triangle has three private schools, including the K–12 Calvary Christian School. Meanwhile, Stafford has several private schools offering kindergarten and pre-K.
On-Base Amenities
MCB Quantico offers numerous amenities to entertain and aid residents, including recreational centers and facilities, athletic programs, educational programs, and a Commissary. The Semper Fit Recreation Center offers free and reduced-price recreational activities. It has a full-service kitchen, a games room, a movie room, a computer room, ping pong and air hockey tables, a grill and smoker, and outdoor games.
The on-base bowling alley and golf course offer open play, leagues, tournaments, and instructional programs. The base also has a golf shop selling golf attire and equipment. Personnel can also enjoy The Paintball Park at Quantico, one of the best paintball facilities on the East Coast. The restored and reopened Lunga Park features a General Store and Boat House, a volleyball court, a boat dock, campgrounds, pavilions, and grills. The park offers boat rentals and is a popular fishing spot.
The Quantico Marina also offers boat, kayak, and paddleboard rentals. It has 150 wet slips capable of accommodating vessels 14 to 50 feet long. Meanwhile, the Quantico Pool provides a place to swim.
Through the MCB Quantico Athletics program, personnel can join intramural sports for basketball, soccer, ultimate frisbee, softball, flag football, and volleyball. Meanwhile, the All-Marine Sports program allows exceptional athletes opportunities to compete on the highest level. The Semper Fit Youth Sports program also offers several team sports and camps. The base also has a movie theater, a library, and an automotive center.
Nearby Attractions & Things to Do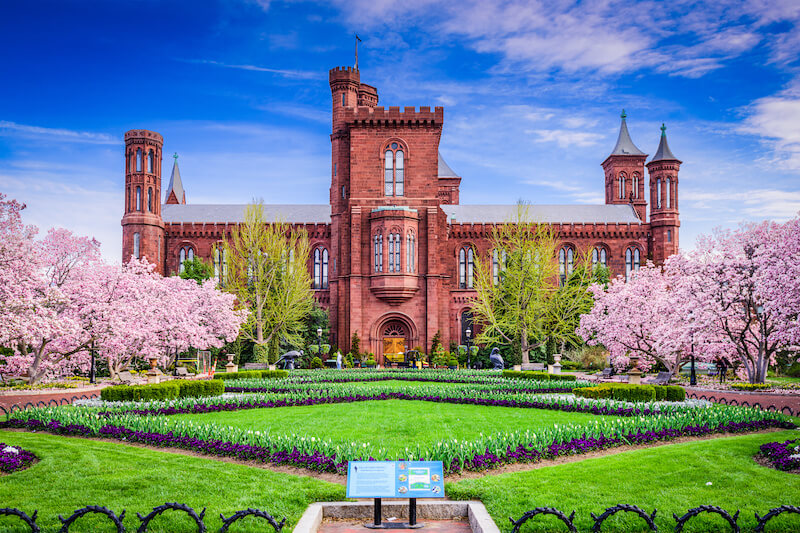 With museums, parks, and arts centers scattered throughout the surrounding area, Quantico offers near-endless things to do. This area offers numerous museums and historic sites, including the 135-acre National Museum of the Marine Corps in Triangle and the Smithsonian Institution in DC. The Weems-Botts Museum & Annex in Dumfries has a research library and programs involving local history. Meanwhile, the Rippon Lodge Historic Site in Woodbridge hosts what is likely the oldest house in the area, built around 1747.
Triangle has some of the region's best parks. Locust Shade Park features 3.2 miles of hiking trails, an 8-acre fishing pond, an amphitheater, a mini-golf course, tennis and basketball courts, and playgrounds. Meanwhile, Prince William Forest Park offers campgrounds, cabins, and hiking trails leading to breathtaking waterfalls. Although further from the base, DC has several excellent parks, including the 446-acre United States National Arboretum and the Georgetown Waterfront Park along the Potomac River.
As for the arts, the Hylton Performing Arts Center in Manassas hosts comedy shows, dance recitals, music, and theatrical performances. Meanwhile, the Clearbrook Center of the Arts in Lake Ridge offers more than 5,000 square feet of studio space for artists.
PCS Moves to Quantico Made Easy
With a focus on the local real estate market and things to do in some of the best neighborhoods in Northern Virginia, this Marine Corps Base Quantico PCS moving guide provides valuable information to assist readers in finding suitable housing and lifestyle options. Keeping in mind the cost of living and nearby amenities, readers can confidently navigate the real estate market and establish a comfortable home near Marine Corps Base Quantico.
If you're relocating to the Marine Corps Base Quantico area, call Your At Home Team at (703) 286-1333. Our local agents can help you find the perfect home near Marine Corps Base Quantico.