Address Change Checklist: Who to Notify When Moving
Posted by David Rainey and Sallie McBrien on Monday, February 7, 2022 at 8:56 AM
By David Rainey and Sallie McBrien / February 7, 2022
Comment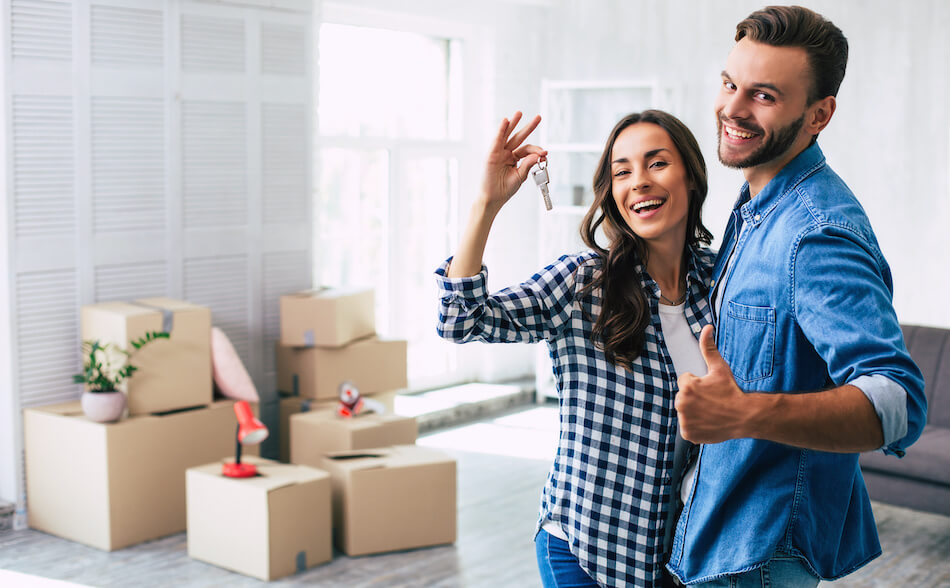 Whether moving for a job change or settling into a new home in the same city, preparing for a move can be time-consuming and even stressful. One thing that can't be neglected is filling out change of address forms. Your current address is included in the contact information you've provided to many friends, family members, and businesses. With so many people relying on your old address, who needs to be notified of the new address? Keep reading to learn everyone who needs to be notified of your address change.
Post Office
The U.S. Post Office needs to be one of the first entities notified of a personal change of address. Notify the post office of an address change, and the mail will be forwarded to the new address for up to a year. If it's a temporary move, that forwarding time can be made shorter.
The local post office should have helpful information for address changes. The packet has valuable moving tips, but most importantly, it has P.S. Form 3575. Fill this form out to officially change an address. Turn the form into the post office. The process also can be done online, but there is a fee ($1.10 as of Jan. 2022), and a credit or debit card plus a valid email address is required.
Driver's License or State I.D.
A move to a new address also necessitates a trip to the local driver's license and vehicle registration office. States may require the address change to be done within a specific time, often within 30 days. Be sure to check that when establishing residency.
Got a passport? It doesn't need an address change. But if a passport application is pending, the National Passport Information Center must be notified.
Bank or Other Financial Institutions
Address changes can often be done quickly and easily online for banks and other financial institutions. Ensure these are completed as soon as possible to avoid complications or delays regarding funds, deposits, or other actions. Financial advisors, accountants, and lawyers should be notified as well.
Insurance Providers
Insurance providers must have an up-to-date, correct home address for each policy. This is especially important with the home or renters' insurance policy. Even though rental policy coverage may not change, it needs to be updated if the address changes. These address changes should be made before the move. Proof of homeowner's or rental insurance is often needed before the actual move-in date.
Internal Revenue System (IRS)
Tax season may be in the spring, but a move any time of the year means letting the IRS know about the address change. If the address change happens before filing the annual tax return, simply enter the new address on the tax forms. The IRS will update its records.
If the address change happens after tax season, it's best to notify the IRS directly, especially if expecting any refunds/checks. It can be done by filling out a specific form or in writing. It usually takes four to six weeks to record the address change. It's also recommended to notify your state's tax agency of an address as well.
Social Security and Medicare
If receiving social security benefits or Medicare, don't forget to add these agencies to the change-of-address list. Both can be done online. To avoid lapses in your benefits, it's important to address these changes as soon as possible.
Employers
Employers should be notified of an address change. This is usually done through the H.R. department. Employers need your address for sending you paychecks, tax information, and other useful documents. Although many of these documents are provided online these days, your employer still needs your updated address to keep your information in compliance with legal standards.
Utilities and More
If the change of address list feels unending, don't despair. A quick round-up of a few more important businesses and services can help ensure limited to no interruptions for everything from electricity to the internet and a favorite box subscription.
These are the utility services you must provide your new address to when moving:
Utility companies: electric, gas, propane supplier, water, and sewer
Phone (landline and cellular provider)
Internet provider
Cable and satellite T.V. provider(s)
Trash collection
Subscription services: meal delivery, box subscriptions, magazines
Online shopping sites
Memberships to gyms, shopping clubs, and the local library system
Medical professionals
Some services like trash collection need to be notified that the current address no longer needs services. The same company may not be available at the new address, and a new service provider would need to be located.
Make Your Move Easy: Notify Others With Your Address
There's a lot to think about when moving, and notifying people of your new address seems to only add to the list of things to do. However, doing so promptly will reduce the stress of moving down the line. It can also be easier to update addresses on an as-needed basis. For example, when it's time for the dentist appointment, make the address change then. And don't forget to update friends and family. Those connections will especially want to know the new address.