October is Breast Cancer Awareness Month
Posted by David Rainey and Sallie McBrien on Monday, September 30, 2013 at 8:23 PM
By David Rainey and Sallie McBrien / September 30, 2013
Comment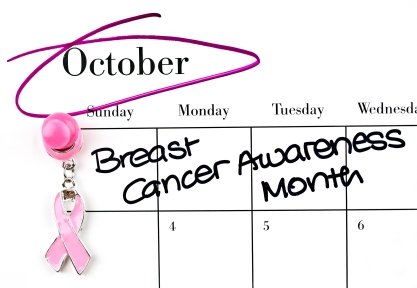 October is Breast Cancer Awareness Month
We all know that October is Breast Cancer Awareness Month, but are you doing what you need to do to stay healthy? Ladies, and men, be certain to do your self exams every month. If you have never done self exams, start NOW. It can save your life!
Be proactive, regardless of how old you are. Do it not only for yourself, but also your loved ones.
If you need more information check out the Susan G Komen web site.