The 5 Best Pizza Parlors in Alexandria, VA
Posted by David Rainey and Sallie McBrien on Thursday, March 18, 2021 at 10:40 AM
By David Rainey and Sallie McBrien / March 18, 2021
Comment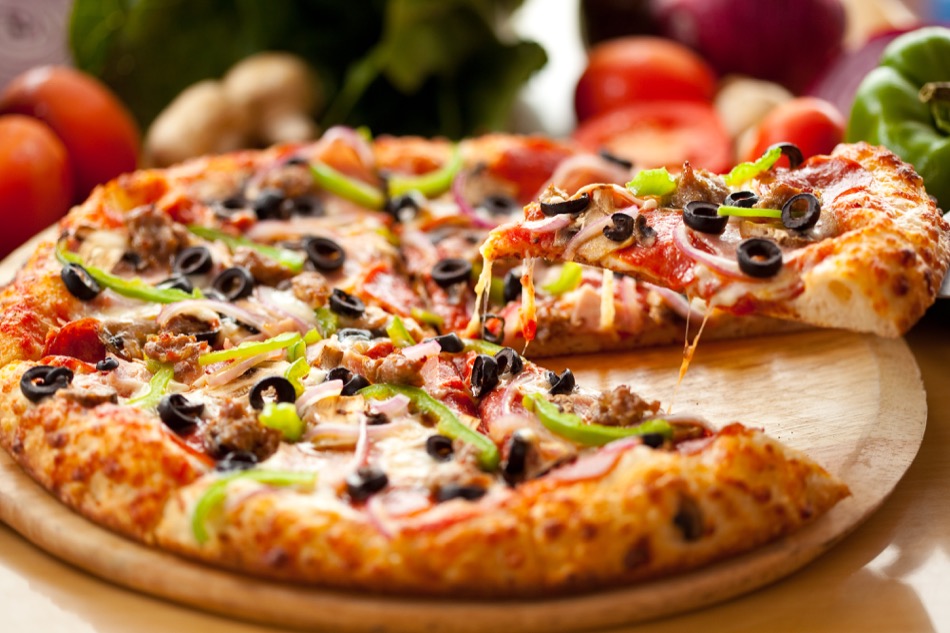 Pizza is a meal that is practically perfect for nearly any occasion. People who are celebrating important life moments in Alexandria, Virginia, may want to gather around for a pizza. Those who want to grab a quick meal before heading out to see the city sights will find it easy to get a slice of pizza in town. Visitors and residents alike will agree that the following spots are the best pizza parlors in the city.
Valentino's
Address: Valentino's, 4813 Beauregard St, Alexandria, VA 22312
While this restaurant is situated in the heart of Alexandria, it strives to bring the taste of New York to the community. Valentino's is a New-York-style pizzeria famous for making its homemade dough five times throughout each day and creating its own plum-tomato marinara sauce. In addition to serving up classic pizzas filled with timeless toppings, this restaurant is known for its specialty pizzas, including mango-chili grilled chicken pizza and white pizza. Beyond pizza, Valentino's serves up soups, wraps, pasta, and more.
RedRocks
Address: RedRocks, 904 King St, Alexandria, VA 22314
RedRocks is a locally owned pizzeria in Old Town Alexandria that cooks its Neapolitan and New-York-style pizzas in an authentic wood-fired oven. This oven allows the pizzas to be crispy and flavorful while being piled high with a person's favorite toppings. Some of its most popular menu items include its Burrata Pizza and its White Bianchi pizza. The Old Town location has indoor dining available for patrons and an expanded outdoor seating area to accommodate the increased demand for al fresco dining.
Del Ray Pizzeria
Address: Del Ray Pizzeria, 2218 Mt Vernon Ave, Alexandria, VA 22301
Del Ray Pizzeria is a favorite pizza place among Alexandria locals—not only because it offers delicious pizza but also because of its vibrant atmosphere. This pizza restaurant is a popular gathering place, with people from across the region coming to hang out, grab food, and drink their favorite beers with friends. Besides boasting more than 20 different specialty pizzas, this restaurant also has innovative "impossible" vegan pizzas on its menu. Del Ray serves lunch, dinner, and even brunch, making it a go-to spot at any time.
Monterey's Pizza
Address: Monterey's Pizza, 1000 N Fayette St, Alexandria, VA 22314
For more than 20 years, Monterey's Pizza has provided residents and visitors in Alexandria with a California lifestyle by handcrafting fresh, delicious, and healthy pizzas. There are nearly 30 different specialty pizzas on its menu, all of which are made with the restaurant's signature fresh dough, homemade sauce, and hand-cut vegetables. Most recently, the restaurant added a cauliflower crust pizza.
Faccia Luna
Address: Faccia Luna, 823 S Washington St, Alexandria, VA 22314
Faccia Luna is a casual Italian restaurant that appeals to those who love to spend time walking around Old Town Alexandria. This restaurant has been a staple in the community for more than 30 years, and people love that they can always get a fresh slice of pizza whenever they please. Its menu includes both red-based and white-based wood-fired pizzas, and patrons also can opt to have a pizza made with a gluten-free crust.
From deep-dish creations to wood-fired culinary delights, every type of pizza can be found in Alexandria. These restaurants offer visitors an affordable yet delicious way to satisfy their cravings and make the most out of their time in the city.