What Are Closing Costs? 5 Things Virginia Homebuyers Should Know
Posted by David Rainey and Sallie McBrien on Thursday, December 22, 2022 at 9:00 AM
By David Rainey and Sallie McBrien / December 22, 2022
Comment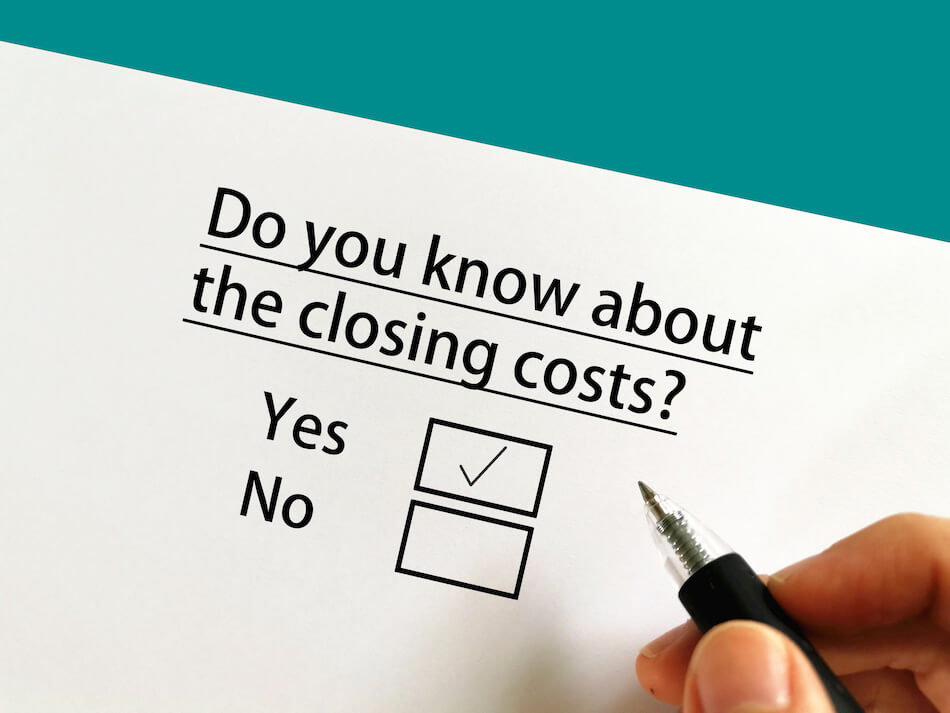 Homebuyers in Virginia are often shocked to hear that, even after saving for their down payment, they must come up with a few thousand more dollars for closing costs. Once all the different fees are added up, closing costs can equal a tidy sum, potentially impacting home affordability. First-time homebuyers in Virginia can educate themselves and prepare for closing costs, saving money and stress in the process.
For informational purposes only. Always consult with an attorney, tax, or financial advisor before proceeding with any real estate transaction.
Who Pays Closing Costs in Virginia?
In many instances, homebuyers in Virginia tend to take the brunt of closing costs. Theoretically, buyers and sellers both pay the costs, but each one pays for different fees or services needing to be completed. Sometimes, buyers can negotiate with sellers in a buyer's market as an incentive to purchase and negotiate with them to pay. However, other times, it works in the seller's favor during a seller's market.
Average Closing Costs in Virginia
In the state of Virginia, homebuyers should generally expect to pay fees equal to 1.5% to 2.5% of the total sales price. The most recent reports show that average closing costs in Virginia were $6,346, including taxes. Without taxes, closing costs were $3,461. The actual amount of these costs will vary, depending upon where the home is located, since homes in some areas carry a higher price tag. For example, anyone moving to Northern Virginia could encounter higher closing costs than people in areas farther from DC.
Closing costs typically include:
Home appraisal
Home inspection
Property survey fee
Title service/search
Title insurance/binder fees
Flood certification (Especially in storm-prone coastal areas or areas near rivers, etc.)
Credit report
Lender's fees
Loan origination fee
Escrow account/prepaid interest
VA property transfer tax (usually about 0.05%)
Prorated property tax (for months the home is owned that year)
Recording fees
Attorney fees (if applicable)
Other miscellaneous fees that may apply
Buyers typically work with a number of professionals to coordinate the above services, but in many cases, their real estate agent will help coordinate things before the home purchase is finalized. Experienced Virginia real estate agents can also answer buyers' questions about closing costs and which fees are involved.
How Do Closing Costs Work: Recurring vs Non-Recurring Closing Costs
There are fundamentally two types of closing costs, recurring and non-recurring. Recurring closing costs are paid in regular installments for the homeowner's tenure in the home or for the life of the mortgage loan. Non-recurring closing costs are paid only once for the entire duration of the purchase and mortgage.
Typically, when people clost on a home, they are also expected to make advance payments into escrow for recurring expenses. These costs might involve a couple of months of property tax payments, private mortgage insurance as needed, and homeowners insurance.
Can Buyers Add On Closing Costs to their Conventional Loan?
Buyers should budget to pay for closing costs in addition to their down payment on their new home. Conventional mortgages don't allow buyers to roll closing costs into the sum of their total loan. If the closing costs are beyond a buyer's reach, they could try other types of mortgages that may have lower down payments or closing fees.
Ways Buyers Can Save Money on Closing Costs
If closing costs are too steep for a buyer's budget, they can search out ways to try and save some money on them. Potential courses of action to pursue include the following.
Negotiate with the seller on the home price
Examine the loan estimate form to see a breakdown of the charges
Comparison shop for required services for those which are not fixed (e.g., title search companies, property appraisers, inspectors, etc.)
Ask sellers to pay for some of the closing cost fees
Negotiate with seller to receive a credit as a contingency
Negotiate with lenders over their fees
See if lower loans are an option (if the criteria are met)
Sign loan papers near the end of the month
Ask banks or other lenders about any potential rebates
Another option available to buyers is to speak to their real estate agent about other ways that may help bring down costs. Agents are pretty savvy and knowledgeable about various matters and may have some out-of-the-box ideas.
Being Armed with Information Helps Make Better Financial Decisions
To build a strong homebuying budget, buyers must plan for closing costs on top of the downpayment. This way, there are no surprises as they try to finalize the purchase of their new home.
Having the right information can help buyers make educated decisions which, in turn, empowers them to make better financial decisions when they purchase their home.
For informational purposes only. Always consult with an attorney, tax, or financial advisor before proceeding with any real estate transaction.