Preparing the Home for Buyer Inspections
Posted by David Rainey and Sallie McBrien on Tuesday, March 21, 2017 at 10:06 AM
By David Rainey and Sallie McBrien / March 21, 2017
Comment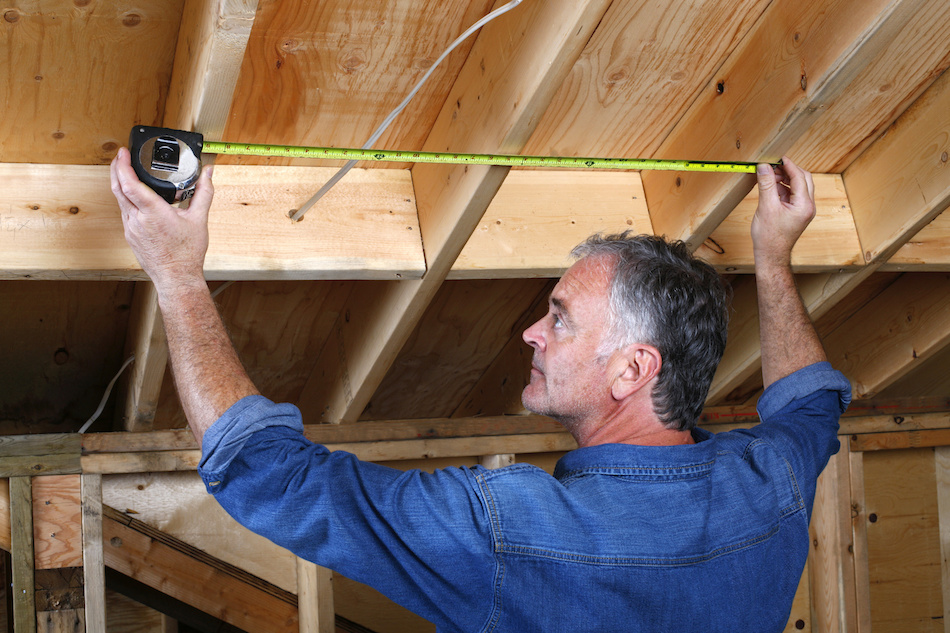 Homeowners have a lot to do when the time comes to sell their home. Most know that putting in some time and effort to prepare their home for the market before listing can help them attract more buyer interest and get better offers. But along with cleaning, de-cluttering, and staging the house to make sure that it captures buyer attention, homeowners who want the best possible selling experience should also take their preparations one step further by getting ready for the inevitable––and often dreaded––buyer's home inspection.
Start With Repair Issues
The seller's goal in preparing their home for a visit from a buyer's chosen home inspector should be to get a good overall report that will please the buyers and prevent tense discussions about renegotiating price or terms. So the best place to begin is usually to take care of any repair issues that may already be known to exist in the home, including:
Light switches and electrical sockets that no longer work
Loose door knobs or door hardware that make using them difficult or noisy
Squeaking or noisy ceiling fans, vent fans, and range hood exhaust fans
Leaks, including faucets, sink traps, general plumbing, outdoor faucets, washing machine hoses, etc.
Fixing minor damage to the home, such as cracked window panes, loose or missing shingles, crooked gutters, damaged or missing screens, siding damage, and other small issues that have accumulated over the years of residency
In addition to repair issues, sellers should also make sure that periodic maintenance tasks are completed before the inspection date, including:
Cleaning gutters
Trimming back overgrown hedges and vegetation around the house
Cleaning the oven and stove top
Ensuring all smoke detectors and alarms have fresh batteries and are working properly
Changing the filter on the HVAC system
Replacing any damaged or missing caulking in the bathroom and kitchen
Checking or pumping the septic tank (if applicable)
Cleaning drains outside the home, such as those in stairwells, crawl spaces, or storm drains
Renting a dumpster for removing debris and unwanted items around the property
Offer Convenience to the Inspector
Another thing that sellers can do to prepare for an upcoming home inspection is to ensure the conditions in their home are convenient for the inspector to perform his job. While extending this type of good will will not prevent the home inspector from noting any repair issues or problems they find, it will help the inspector complete his job more easily and in a more timely manner, which is sure to be appreciated. To offer this type of convenience to the inspector, sellers can:
Kennel or remove pets from the home for the timeframe of the inspection to prevent the inspector from having to avoid pets that bite or worry about accidentally allowing one to escape the home during the inspection process
Ensure that all light bulbs and light fixtures work throughout all areas of the home, including those in the attic, basement, crawl space, garage, and storage areas
Ensure that all utilities and services are on and working properly at the time of the inspection (including electricity, water, sewer and gas)
Set the temperature in the house to be comfortable for the inspection by having the heating or air conditioning on, as needed
Empty out closets that contain attic access points and make sure that stairs leading to attics and basements are uncluttered and safe to use
make sure that all systems of the home offer easy access, including HVAC components, electrical panels, hot water heaters, garage door openers, water well pumps and pressure tanks, water softeners, etc.
Provide the inspector with adequate, convenient parking near the home so they can safely unload any ladders or equipment they will need
Offer available information that may make the home inspector's job easier, such as diagrams of the HVAC or plumbing systems, location of the electrical panel and main water shutoffs and meters, and the location of septic tanks and drain fields, if applicable
What Not to do in Preparation for a Home Inspection
Sellers who are short on time or worried about a specific issue may be tempted to try to hide preexisting problems from the inspector by making it difficult for the inspector to see, such as trying to obscure access to certain areas of the home or piling boxes in front of a non-working electrical outlet. A diligent home inspector will not only find issues they feel are being deliberately concealed, but they may also note the problem on their report, which may have a detrimental effect on later negotiations between the seller and buyer. If a problem exists that has not been taken care of, sellers will fare better by making proper disclosures and then addressing any repairs through the negotiation process after the home inspection report has been completed.
Preparing the home for the home inspection process is an important part of getting any home ready to sell. While making these preparations, sellers can always depend on the advice and expertise of their listing agent to assist them with answers to questions and referrals to reputable contractors to assist with repairs, if needed. Once the inspection has been completed, the listing agent will also help the sellers understand the report, as well as how to negotiate fairly to address any issues noted on the buyer's inspection notice.