What Public Transit Options Are Available in Alexandria, VA?
Posted by David Rainey and Sallie McBrien on Monday, May 25, 2020 at 9:22 AM
By David Rainey and Sallie McBrien / May 25, 2020
Comment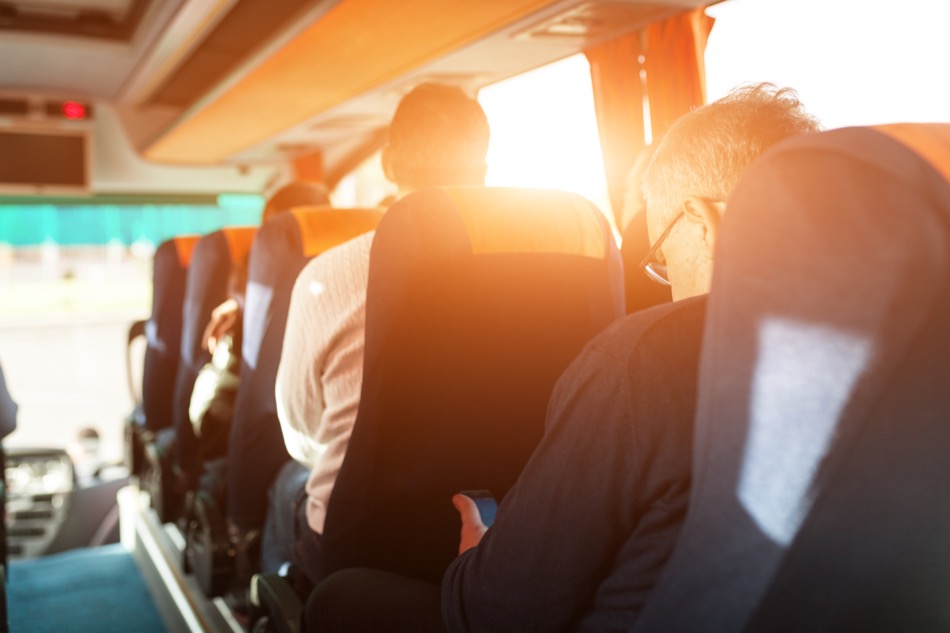 Getting around Alexandria, Virginia, whether for work or play, is easy with the city's many options for public transportation. Alexandria is home to nearly 160,000 residents and sits just south of Washington D.C. and Arlington County. Throughout the city are numerous choices for public transit, ranging from traditional city buses to trains and trolleys.
DASH Bus System
The DASH Bus System moves throughout Alexandria connecting riders to the Metrobus, Metrorail, VRE (Virginia Railway Express), and other local bus systems. For commuters, the DASH may be a choice when connecting not only to any of the Metrorail stations, but to the Pentagon Metrorail as well.
Need-to-know about DASH:
Takes Metro SmarTrip cards
DASH Tracker available for updated route planning and information
Accessible to people with disabilities
Racks available for bicycle storage during ride
Bus operation hours vary by route
DASH is operated by the Alexandria Transit Company and has a ridership of more than four million each year.
Metrobus
The Metrobus is operated by the Washington Metropolitan Area Transit Authority (WMATA). In addition to stops throughout Alexandria, the Metrobus stops in Fairfax and Falls Church, Washington D.C., and the Maryland counties of Anne Arundel, Montgomery, and Prince George. Riders have access to 335 routes and 15,000 bus stops. Like DASH, the Metrobus is accessible to persons with disabilities, has racks for bicycle storage, and hours of service vary by route.
Metrorail
The WMATA also operates the Metrorail, a system with more than 100 miles of railway lines. The Metrorail has 86 train stations in Virginia, including Alexandria, Fairfax, and Falls Church. Like the Metrobus, the Metrorail also serves Washington D.C. and Montgomery and Prince George counties in Maryland. New to the Metrorail? Each rail station entrance is marked by a tall, brown column that features a "M" plus colored stripes to identify which lines serve that station.
Amtrak
The Amtrak is located at 110 Callahan Drive in Alexandria. The historic station opened in 1905 and runs both Amtrak and VRE commuter trains. Commuters have access to Quik-Trak kiosks, a ticket sales office, and baggage services.
VRE (Virginia Railway Express)
The VRE or Virginia Railway Express can be found at the Alexandria Union Station in Old Town. Amtrak is also at Union Station. The VRE offers commuter rail service from Alexandria as well as Crystal City and the downtown district of Washington, D.C. Commuters have access to free parking at most of the VRE stations. Route hours vary.
Fairfax Connector
Step aboard the Fairfax Connector for a public bus system that serves more than 90 routes daily. The Fairfax Connector not only operates in Alexandria, but in the communities of Arlington, Mount Vernon, Herndon, Springfield, Reston, and Tysons. Hours of service vary by route, and many of the buses are equipped for wheelchair accommodations and with racks for bicycle storage.
Metroway
Alexandria residents have access to the Metroway, another premium transit service operated by the WMATA. It cruises along dedicated bus-only lanes and features:
Consolidated bus stops
Daily service (including weekends)
Limited stops for faster transit
Coach-like style buses
Direct route to Potomac Yard shopping district
King Street Trolley
Enjoy free transit when riding the King Street Trolley in Alexandria. The trolley operates every day and can be boarded every 20 minutes at the King Street Metrorail station. It also has boarding locations at various flagged stops along King Streets. Eastbound, the final stop is located at King and Lee Streets, while westbound riders can hop on the trolley at King and Strand Streets.
While Alexandria, Virginia, enjoys easy access to multiple interstates and state highways, its public transit options can make commuting less of a hassle. From the DASH and Metrobus to the railways, riders can get to their destinations seven days a week thanks to the wide selection of routes and schedules.