Real Estate Trends to Watch for in 2017
Posted by David Rainey and Sallie McBrien on Monday, January 9, 2017 at 1:45 PM
By David Rainey and Sallie McBrien / January 9, 2017
Comment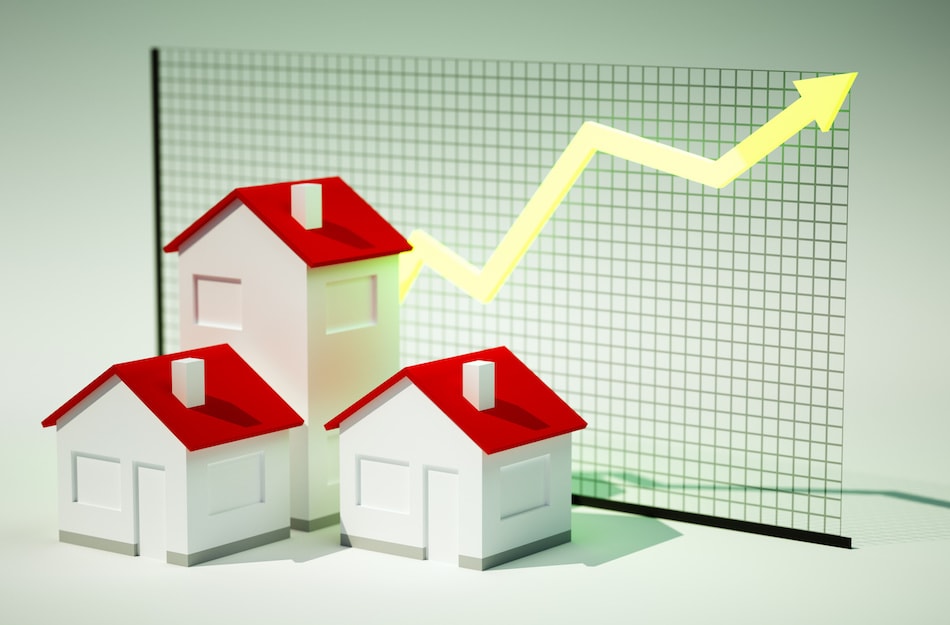 The real estate market is just one industry that is likely to undergo some changes during 2017. Predicting the market's behavior is always a challenge, but it will be a particularly interesting year as the year moves on.
Be on the lookout for these trends that could be big news during the coming year.
1. Boomers and Millennials Enter the Buying Market in Full Force
Some of the older millennials will enter their mid-thirties during 2017, making it an ideal time to purchase a home for many. Other factors will drive this transition as well. The age group that encompasses 25 to 34 year-olds is benefiting from job creation at a rate that is greater than any other group. Wages for this age group are also rising.
Baby boomers who might have been hesitant to sell until their homes' value recovered could provide a strong showing within the real estate market of 2017. Traditionally, baby boomers have downsized their homes and moved to conventional retirement locations. This year, however, these retirees may be opting to buy a larger home instead in order to accommodate the addition of growing children.
2. Prices in Many Areas Continue to Climb
Home prices in most areas of the U.S. continue their climb upwards and will probably continue into 2017. With continued population growth of the U.S., as well as the Millennials becoming more active in the housing market,the demand for housing is fueling high prices. Additionally, the availability of land to build on and raw land prices in areas with high new home demand, is causing homes to increase in cot as well.
3. Home Buying Increases More in Cities Than in Suburbs
Many Millennials and Baby Boomers buying a home may desire a more walkable neighborhood. Being able to walk to nearby restaurants and entertainment is important and more not be available in many suburban areas. And with their easy access to everyday amenities and walkable communities, the city is still where many people want to buy their next home. However, the rising prices may make it difficult for them to find an affordable home among the available inventory. Higher home prices in the city may result in many potential home buyers looking further away from the city center with many buying in the suburbs.
4. Mortgage Interest Rates Will Likely Increase
The housing market bust and financial crisis prompted the reduction of interest rates in an effort to prompt growth. These record-low home mortgage interest rates were the norm for years, but changes are on the horizon. While 2016 saw one rate increase, the Federal Reserve has projected that it may increase interest rates during 2017. As a result, mortgage rates will likely increase as 2017 marches onward.
For potential home buyers looking to lock in the lowest possible rates, acting sooner rather than later may be a move they should consider. Some buyers may find it preferable to buy a home during the early spring, or even late winter, in order to get the best inventory while enjoying the best mortgage rates.
5. Home Values Slowly Increase
During 2016, home values across the nation rose nearly five percent. This increase was the result of elevated home-value appreciation rates that grew naturally out of the country's recovery from the housing bust. While home values will continue to increase in 2017, they will probably do so at a slower rate of at a slower rate of around 3-4%. While this is nearly a full percent slower than last year, it is not abnormal. The rate of increase reflects an appreciation rate that has typically been seen historically and is a sign that the housing market is settling into a more normalized mode.
6. Cities Will See Smaller Square Footage in New Homes
Cities have long had an issue with being able to provide enough affordable housing for everyone who wants to live within their borders. One trend that seeks to address this is to build homes or condominiums with less square feet than in the past. By building smaller homes, with less square footage, more units can be built on the same amount of land to house more people.
7. New Construction Homes Will Likely Rise in Price
While the price of new construction outweighing existing homes is nothing new, 2017 could see this chasm widen. Currently, the construction industry is working with a labor shortage that has forced builders to increase their wages in order to attract workers. Of course, this increase is built into the price of the home and buyers pay for it. In addition, land values and construction material costs continue to increase as well.
2017 promises to be an interesting year in the housing market. Home buyers and sellers would do well to keep the aforementioned trends in mind as they navigate it over the next several months.
#hw