Replace or Redo: Guide to Kitchen Cabinet Renovation
Posted by David Rainey and Sallie McBrien on Tuesday, June 19, 2018 at 11:33 AM
By David Rainey and Sallie McBrien / June 19, 2018
Comment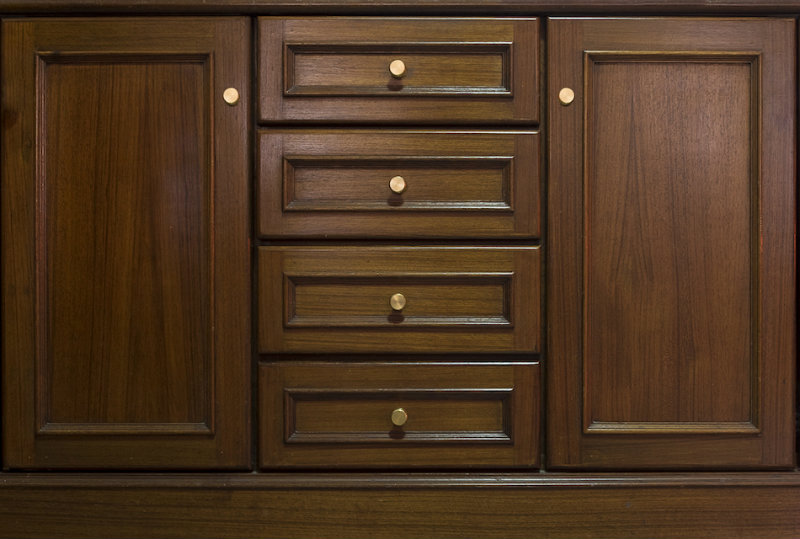 Kitchen cabinets take a beating, but it's not always necessary to completely replace them in order to get a totally new look for the heart of the home. Although totally new cabinets are an option, refacing wood cabinets can be a great choice if the price is a consideration. New paint will also change the look of worn cabinetry almost instantly, requiring little more than time and sweat equity.
However, renovating a kitchen will most often require gutting the existing cabinets and perhaps more extensive updates to plumbing and wiring. It's essential that homeowners have a realistic budget.
Because cabinets represent the largest visual expanse, as well as a significant cost, they should be the starting point of any remodeling plan. Here are some guidelines to help with the decision-making.
Take Stock of What Exists
Kitchen design evolves from form and function. Color, design appeal, aesthetics, and personal preferences are secondary to space planning. Simple remodels that utilize the existing layout, structure, and materials are always more cost-efficient, but they can be just as visually impressive as demolishing and rebuilding.
If existing cabinetry fulfills basic storage needs and is structurally sound, there is little reason to remove it. Achieve great design results by replacing counters, backsplash, flooring, and appliances. Results depend more on creativity than budget. There are numerous ways to refurbish and enhance existing wood cabinets, whether they were originally site-built or manufactured.
If the floor plan is functional, there might be no need to reroute plumbing or electrical wiring, unless updates are required for new appliances or lighting. In addition, it's possible to achieve a completely new vibe with modern lighting options, or with the addition of a skylight, a larger kitchen window or new access to the outdoors.
Plan Cost-Effective Updates
Simple fixes for outdated cabinet doors include the following options:
Remove the doors entirely and leave open shelving
Add glass inserts to upper cabinet doors
Paint upper and lower cabinets contrasting colors
Reface old cabinets with new veneer for a totally updated look
Replace older doors with a more contemporary style
Simply add new hardware
Depending on the total budget, of course, there are a number of other cabinet updates a homeowner can make. Kitchen cabinets, in general, are built to stock sizes. Replacing doors and drawers, or installing improvements such as pull-out shelving, lazy Susans or tilt-out trays is not difficult, and they improve kitchen function immensely. It's also entirely possible to remove one section of upper or lower cabinets to add a kitchen armoire, create banquette seating or make room for an island.
New Cabinet Options
Integrating kitchen design decor has never been easier because the range of styles is so diverse. Although today's kitchens are apt to look more like living space than work centers, they still must function well and accommodate familiar task centers. Today's kitchens also become social spaces.
When considering new cabinets, look for quality and durability as well as value and good looks. And then take space planning and traffic patterns seriously. Every good kitchen, in a Kingstowne home or elsewhere, addresses the need for storage, food preparation and clean-up, with efficiency and ease of maintenance ranking right up there with attractive design and durability of materials.