55 And Older Communities Rules and Regulation Guide: What Is a 55+ Community?
Posted by Sallie McBrien on Monday, January 31, 2022 at 12:04 PM
By Sallie McBrien / January 31, 2022
Comment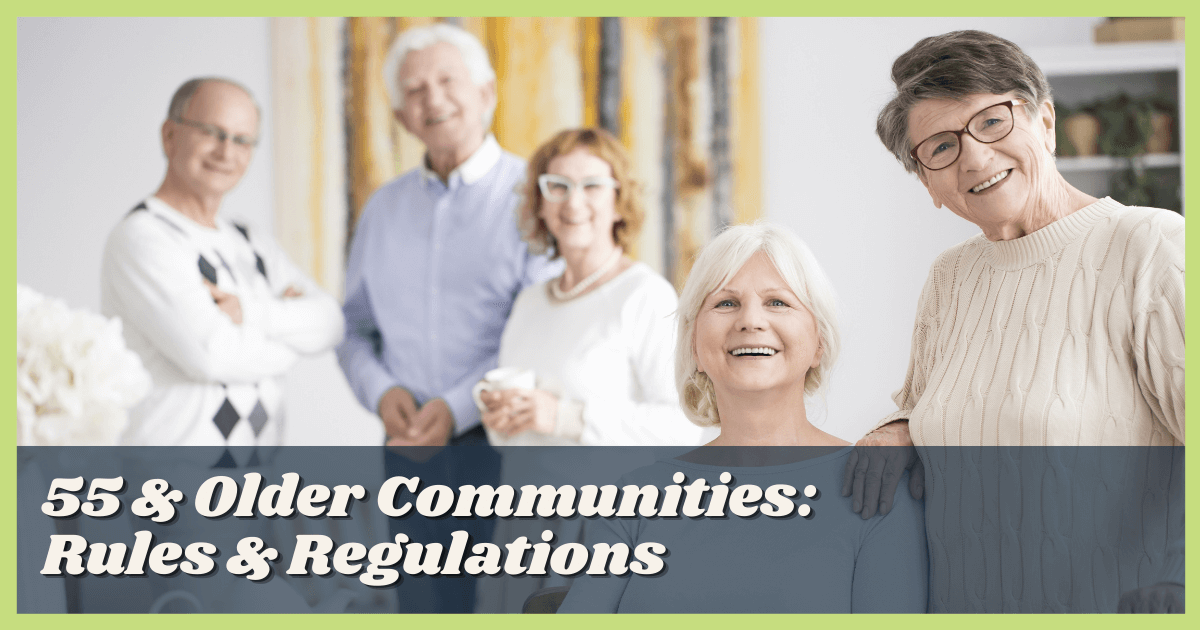 Active adult or 55+ communities continue to grow across the United States. The communities are an attractive option for adults seeking to live with others in the same age group while enjoying an active lifestyle. The 55+ community provides independent seniors an active environment, is often wellness-centric, and has age restrictions. Keep reading to learn the rules and requirements of living in a 55+ Community.
Federal Rules: HOPA and the 80/20 Rule
The Fair Housing Act, enacted in 1968 under the Civil Rights Act, was designed to stop discrimination within the real estate market. This includes buying and selling homes or property, refinancing loans, and signing leases for rent.
Because of the Fair Housing Act, individuals cannot be denied housing based on judgment or bias towards race, skin color, gender, country of origin, and religious affiliation.
In 1995, an amendment was added to the Fair Housing Act. Known as HOPA, the Housing for Older Persons Act is an exemption to the original discrimination rules focusing on age restrictions for potential home buyers and persons who may desire to live within an age-restricted community.
To be listed as a legal 55+ housing, the community must meet three qualifications:
80% of the units/homes must have at least one (1) resident aged 55 or older (80/20 rule).
The community has to create, publish, and follow policies that show its intent to house residents age 55 and older.
The community must follow HUD's age verification rules. This can mean enacting procedures to verify a resident's age.
All three of the above qualifications need to be met if the community is listed or promoted as age-restricted housing.
Can Someone Younger Than 55 Live in a 55+ Community?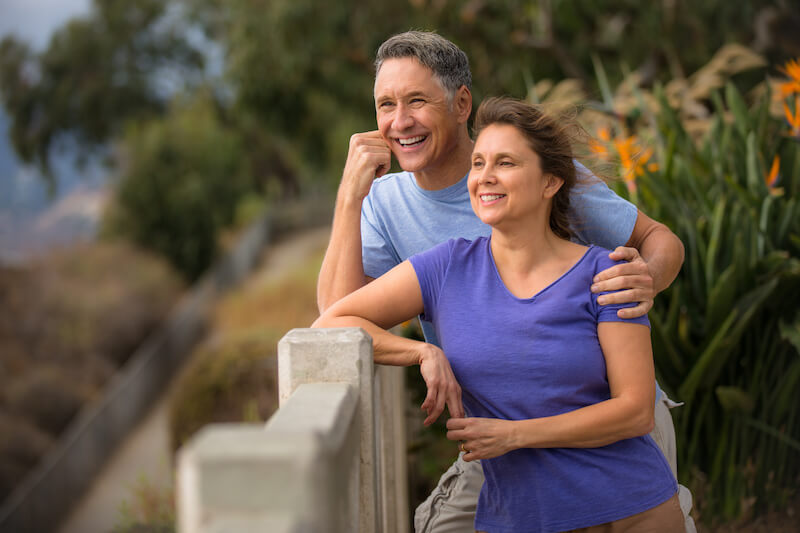 The simple answer to "Can someone younger than age 55 live in a 55+ community?" is yes, "but." While the Fair Housing Act stands against discrimination, there are age-related exceptions through HOPA.
Generally, age-restricted communities have one major rule: residents must be 55 or older. However, one HOPA exemption to the Fair Housing Act allows a facility or community to be solely dedicated as housing for persons aged 62 and older. Typically, this applies to senior care facilities, senior assisted living, and similar housing for persons 62 and older who may not wish or be able to live alone.
But what about younger individuals and 55+ communities? Usually, a 55+ community has an exemption that allows a lower minimum age for a spouse, partner, or roommate. These rules typically require one member of the household to be 55+, while the spouse, partner, or roommate must be at least 40 years old.
Additionally, children living in the home must be at least 18. Communities may enact other age restrictions for the homeowner's children once that child has legal adult status.
It's also not unusual for 55+ communities to have restrictions for children who visit. For example, a homeowner's 10-year-old grandchild can stay for overnight visits, but there may be rules for how long/how many nights an underage child can stay.
Renting Out a Home in an Age-Restricted Community
Every age-restricted community has specific covenants and guidelines, much like an HOA. While the 55+ community must adhere to HOPA, there can, and often are, limitations placed on the homeowner regarding renting/leasing the property to someone else.
Age-restricted communities typically discourage or prohibit an owner from renting the home for a single night, like an Airbnb or any extended period. Fifty-five+ communities are more than just residential neighborhoods. They are usually a social community with on-site amenities like a golf course or clubhouse for gatherings. Therefore, adding renters into the mix doesn't fit.
However, there can be exceptions. Some communities may allow owners to rent the home to someone who meets the age requirements. If this is allowed, it's likely the covenants have a percentage rule. It may state that only a certain percentage of homes in the community may be rented out at any one time.
Additionally, the community may have guidelines regarding the duration of the rental. To restrict owners from using homes like Airbnb, the rental agreement may need to be for a longer time.
A 55+ Community is Not the Same as an Assisted Living Community
Assisted Living, Independent Living, and Active Adult or 55+ Communities are not the same. While all can be housing for adults over a certain age, each offers a specific environment and lifestyle.
Assisted living can be housing for individuals, often seniors, who need more help with daily activities. The help level can vary but often includes assistance with mobility, medication, and managing general household chores. An assisted living facility is usually staffed 24/7 with trained employees plus medical staff. Often, the facility provides three daily meals, laundry services, transportation to appointments, housekeeping, and activities for the residents to enjoy.
An independent living facility usually offers residents a selection of housing options, including an apartment, a condo, or a townhome-style community with common areas and on-site amenities. Residents are often 55+ and may need assistance managing medication, transportation to appointments, or even meals. Home-care helpers may come into private residences daily or as needed, but for the most part, residents live independently.
The active adult lifestyle or 55+ communities are residential neighborhoods with age restrictions. Residents own and live in private homes but typically have access to the community's amenities, a pro of living in a 55+ community, which may vary but often include a clubhouse, fitness center, swimming pool, walking trails, pickleball, and tennis courts. Many also have a golf course. Residents are responsible for healthcare, transportation, and homes. Depending on the HOA, exterior home maintenance may be included, along with things like snow removal and lawn mowing.
55+ Community Living Overview
Independent seniors aged 55+ and older have many options for choosing housing, but the active adult community may be a good fit. While there are various rules and requirements for living in a 55+ community, most are similar to those in typical HOA covenants. The exception is the age restrictions, but every 55+ community will have individual amendments and guidelines.