Alexandria City Public Schools Guide: Back to School in 2023
Posted by David Rainey and Sallie McBrien on Monday, September 27, 2021 at 8:56 AM
By David Rainey and Sallie McBrien / September 27, 2021
Comment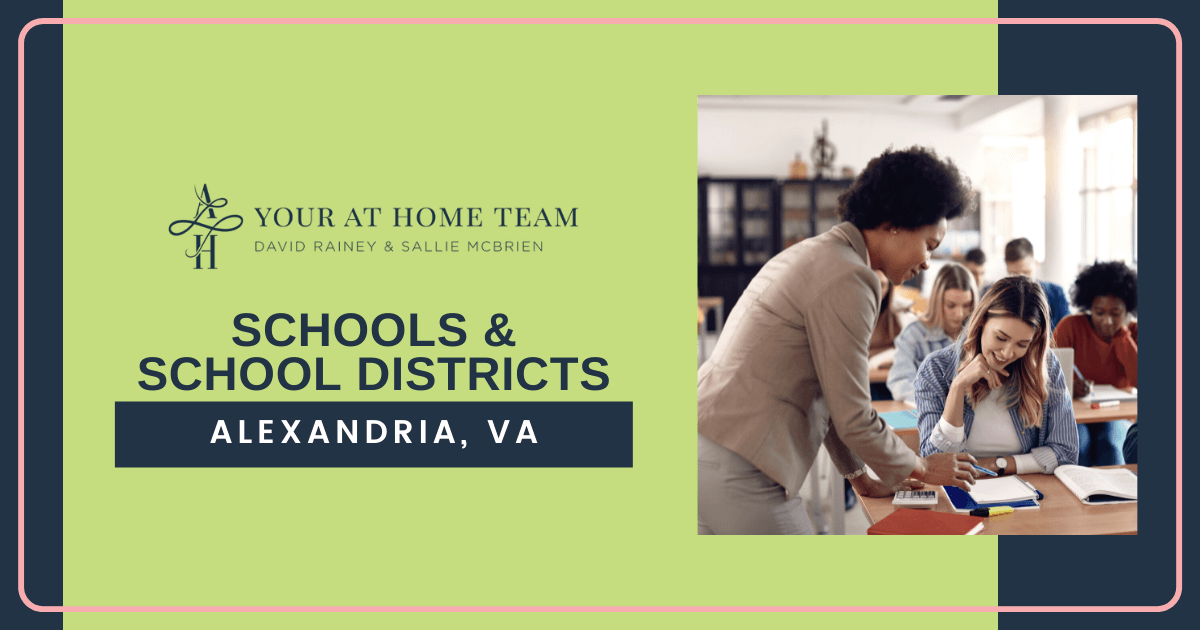 For those looking at luxury homes or condo complexes in the Alexandria area, one of the core decision-making components is understanding the educational opportunities in the area. Alexandria is a large community, one with over 157,000 people. It's a thriving community with over 900 acres of parks, numerous shopping and business districts, and easy access into and out of the Washington, D.C. area. There are numerous schools here, with options for preschool through college and even military school options. It's important to get to know all of the options before making a decision. Keep reading to learn all about the schools and school districts in Alexandria.
Public School Districts Serving Alexandria, VA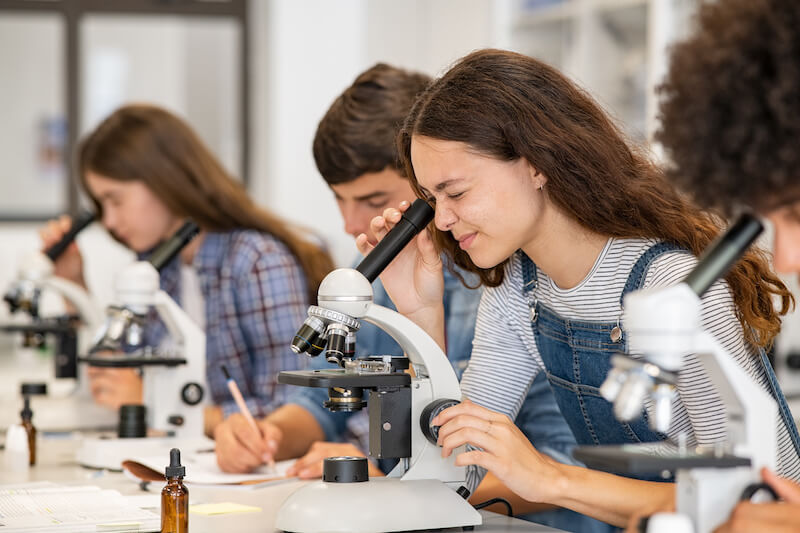 Alexandria City Public Schools serves most students living in and around Alexandria. However, some student homes may be outside the district and, therefore, are served by Fairfax County Public Schools.
Alexandria Public School District includes:
One pre-kindergarten
12 elementary schools
Two K-8 schools
Two middle schools
One high school (with two campuses)
There are more than 15,000 students in this district. Programs are available for special needs students of all types. There are 27 AP programs, talented and gifted student services, English Learners programs, and other specific programs available for students with unique needs. Administrators in the district value the importance of personalized education, so classroom size caps vary from each grade level. Kindergarten, for example, has a classroom size cap of 22 students. This allows students to receive the attention they need as they begin their educational careers.
Fairfax County Public Schools supports more than 187,000 students within Fairfax County. It has over 198 schools and centers in total. The school district has over 27 million square feet of school buildings and office space and 1,600 buses to meet the needs of students. This district offers a range of programs for all students, including an IB program.
Students provide the school district with their address to determine which school district a person is in. This takes only a few minutes but offers specific information about which school district and which school a student can attend. Additionally, the Alexandria Public Schools boundary map and the Fairfax County Schools boundary map can shed some light on which school district is accessible.
Alexandria Private Schools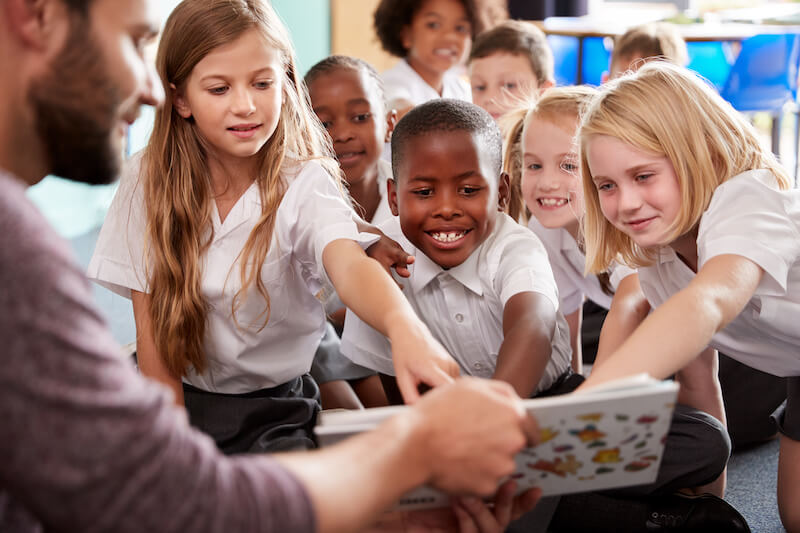 Many students living in Alexandria attend private schools. These are some of the most popular options in the area. There are 20 private schools in the city, providing education to 5,000 students. These schools have some limitations, with the average acceptance rate at 62%, which is lower than the state's overall acceptance rate of 84%. Some parents apply for acceptance into these programs years before the student is ready to get started, as some schools have waiting lists.
About half of the private schools in the city are affiliated with some religion, with most being Roman Catholic or Episcopal. Some are programs with very focused or specific curriculums. A few private schools in Alexandria include:
Alexandria Country Day School
Alexandria Country Day School is a private school in Alexandria that provides educational programming for kindergarten through eighth-grade students. This school prides itself on offering small class sizes, with the average classroom having about 13 students and a student-to-teacher ratio of 7-to-1. In addition to a rigorous academic curriculum, the school has many extracurricular opportunities for its students.
Fusion Academy Alexandria
Fusion Academy Alexandria is a private middle school and high school in Alexandria that offers an alternative approach to education. The school offers a one-to-one teaching structure, giving students who struggle in a traditional classroom setting the opportunity to succeed independently.
Grace Episcopal School
Grace Episcopal School is a private elementary school in Alexandria that has been part of the community for more than 60 years. It provides a challenging academic curriculum in a Christian setting for students in preschool through fifth grade. It has a student-to-teacher ratio of 6-to-1, and almost 40 percent of its teachers have more than 20 years of experience educating students.
Other private options are:
St. Stephanie's and St. Agnes School, which is for NS-12 and has about 1100 students
Episcopal High School, which offers education to about 440 students in grades 9 -12.
St. Mary Elementary School, providing PK-8 grades for 560 students.
St. Rita Roman Catholic School for PK-8 for about 260 students.
Blue Bird of Alexandria for nearly 300 students in grades PK-2
Immanuel Lutheran School for PK-8 for about 200 students
In addition to some of these programs that offer pre-kindergarten education, there are also many other private preschools in the community. That includes Potomac Crescent Waldorf School and St. Clement Episcopal School.
Colleges and Universities Near Alexandria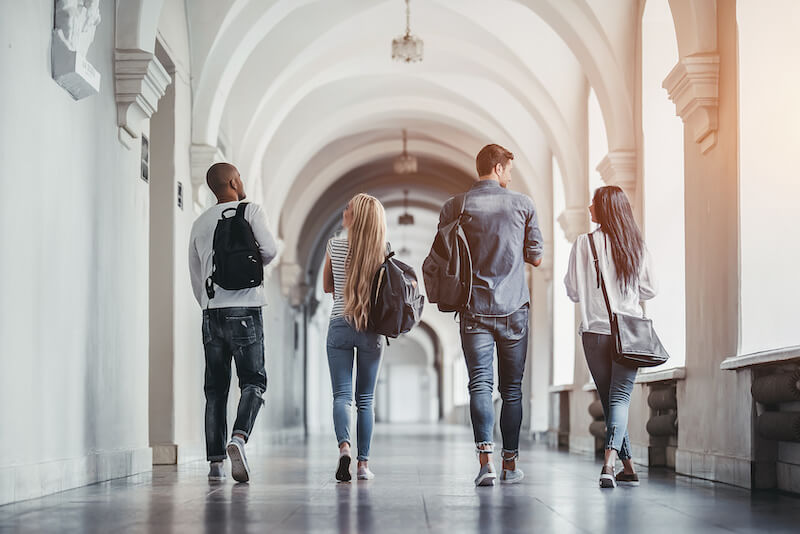 Alexandria's location near Washington, D.C., makes it ideal for many people to attend college, especially if they plan to work in politics, law, or similar areas. There are about 44 colleges and universities located near Alexandria. These are all schools within 20 miles of the city. This is made up of five public colleges or universities, four community colleges, and 35 private colleges and universities.
There are four schools located within the city limits itself. Those include:
The Washington-Alexandria Architecture Center is an extension center of Virginia Tech's College of Architecture and Urban Studies and is located in Old Town Alexandria

Virginia Commonwealth University, which is a satellite campus with programs aimed at grad students
Northern Virginia Community College provides certification programs and two-year degrees for about 17,000 students in the city.
Virginia Theological University offers non-denominational religious studies as well as law and philosophy programs.
Some other colleges close to the Alexandria area include:
Strayer University (two campus options)
Yeshiva College of the Nations Capital
University of the Potomac-Washington, D.C. campus
Franklin University
The Chicago School of Professional Psychology at Washington, D.C.
These schools accept applications from students from around the world. The numerous colleges and universities offer different program options, including part-time study, virtual educational opportunities, master's degree programs, and doctoral degrees.
Military Schools Near Alexandria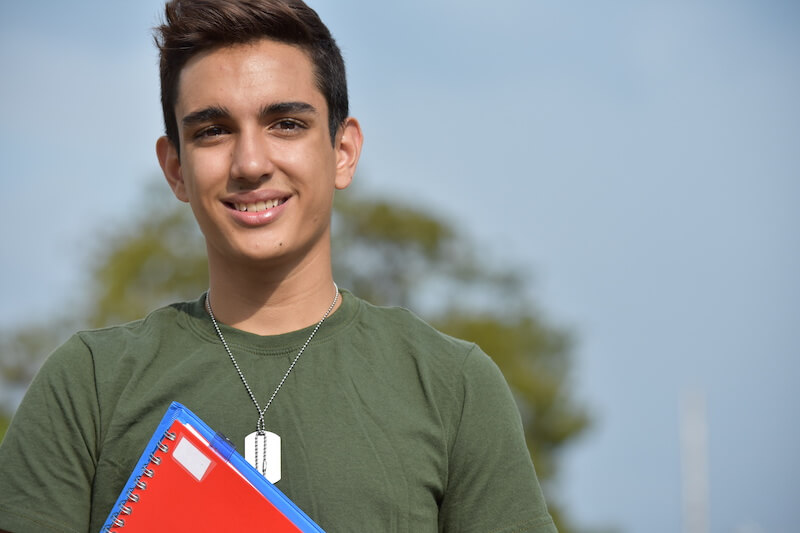 For military students, including those who are going back to school and those with children of military parents, Virginia as a whole offers a lot of educational opportunities. Alexandria residents can take advantage of many of these programs. While the first step for military members, including veterans, is to determine access to GI Bill funding, numerous schools can help. Some of the options include:
George Mason University in Fairfax
Virginia Commonwealth University in Richmond
Virginia Tech/Virginia Polytechnic Institute and State University in Blacksburg
Tidewater Community College in Norfolk
Strayer University in the city of Arlington
Regent University in Virginia Beach
Northern Virginia Community College in the town of Annandale
Stratford University in Fairfax
James Madison University in Harrisonburg
Marymount University in Arlington
Keep in mind that these schools offer acceptance of students with a military background. More so, they can accept funds through the various military-based scholarships and funding programs, including the Post 9/11 GI Bill.
For military families relocating to Alexandria, several schools provide support for military families (though they may be able to attend public and private schools). Some examples include:
Fishburne Military School in Waynesboro
Fort Union Military Academy in Fork Union
Franklin Military Academy in Richmond
Margrave Military Academy
Massanutten Military Academy in Woodstock
Education Awaits in Alexandria
Learning about the area's school is critical for those moving to the Alexandria area, especially when the school often depends on the neighborhood. For many people, the availability of specific educational programs or access to specific schools at any grade level is important to decide where to live. With the help of this guide, it may be possible to learn a bit more about the school system in Alexandria, Virginia, and find out exactly what it can offer. Keep in mind that information here can change year to year due to changes in programs and availability.