Selling a Home? Watch for these Buyer Red Flags
Posted by David Rainey and Sallie McBrien on Tuesday, June 4, 2019 at 11:07 AM
By David Rainey and Sallie McBrien / June 4, 2019
Comment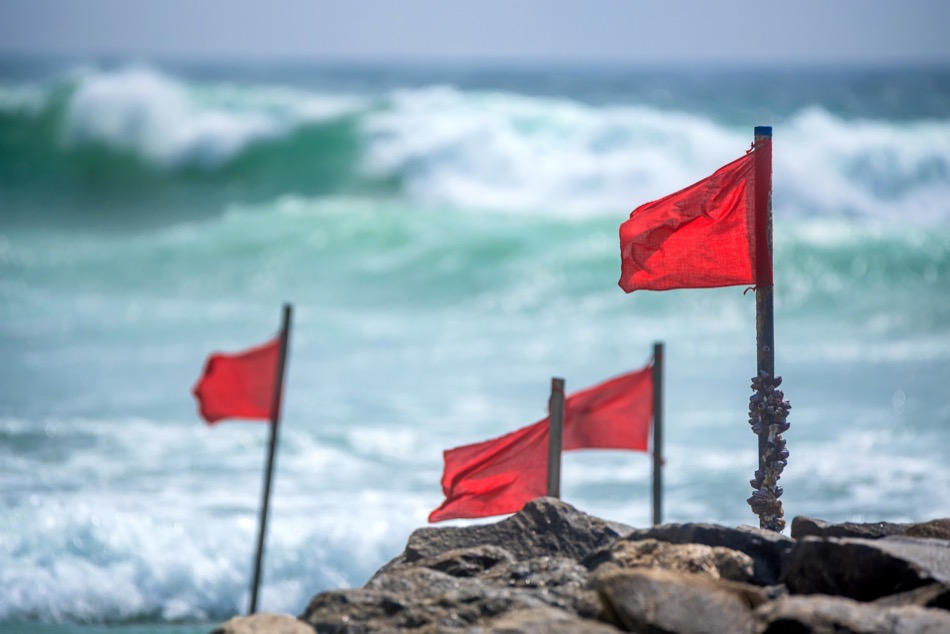 Selling a home can be a stressful event. However, the home selling process can go more smoothly if the seller chooses an offer from a good buyer. As a homeowner, you can make your experience selling your home a successful and positive experience if you can avoid problematic buyers. These red flags can help you identify a buyer who might not be ready to purchase your home.
For informational purposes only. Always consult with a licensed real estate professional before proceeding with any real estate transaction.
Small Earnest Money Deposit
Earnest money is the deposit that the buyer puts down when an offer on a home has been accepted. If the buyer decides to cancel the home purchase contract without just cause as described in the contract, then the buyer forfeits the earnest money.
The buyer gets to choose how much money to put down for the deposit. A small earnest money deposit could be a sign that a buyer is not financially ready to purchase a home or could be a sign that a buyer is having financial trouble. Either way, this could be a red flag to a home seller.
Not Pre-Approved
When they begin the home-buying process, many serious buyers will get pre-approved. Pre-approval is one of the best ways that a buyer can show that they are capable of qualifying for a mortgage at the close of escrow. If a buyer is not pre-approved, the seller has no way of knowing if the buyer is financially capable. Sellers who must choose between two buyers can use pre-approval as a means for gauging which buyer is truly serious about their offer.
Slow to Respond, Errors in Contract
During the negotiation process, the home seller and home buyer may pass the contract back and forth many times. Long delays from the buyer or errors in the contract when the buyer sends it back could be a sign of buyer disorganization or uncertainty.
This could lead to a harder home-selling process. This could also be an indication that a buyer is working with a real estate professional who is lacking some of the skills needed to take the buyer through the process.
Unusual Contingencies in Contract
Home buying contingencies are clauses in the home buying contract that allow the home buyer to cancel the home buying contract without losing their earnest money. The three standard contingencies that home buyers rely upon include:
Financing contingency. This allows buyers to cancel the contract if their loan does not fund.
Appraisal contingency. With this contingency, buyers can cancel the contract if the home does not appraise properly.
Home inspection contingency. Buyers can use this contingency to back out of their contract if the home inspection uncovers serious problems with the home.
If the contract has many contingencies that are not usually included in the home-buying contract, this could be an indication of a nervous home buyer and could foreshadow a difficult home-buying experience.
Work with Your Real Estate Professional
The best way to avoid a problematic Kingstowne home buyer is to work with a real estate professional who is experienced in your real estate market. Your real estate agent can help guide you throughout the home-selling process, so you can make informed decisions that will make your home-buying experience positive and more successful.
For informational purposes only. Always consult with a licensed real estate professional before proceeding with any real estate transaction.