Selling Your Home? How Drones Can Help Get It Done
Posted by David Rainey and Sallie McBrien on Friday, August 3, 2018 at 1:14 PM
By David Rainey and Sallie McBrien / August 3, 2018
Comment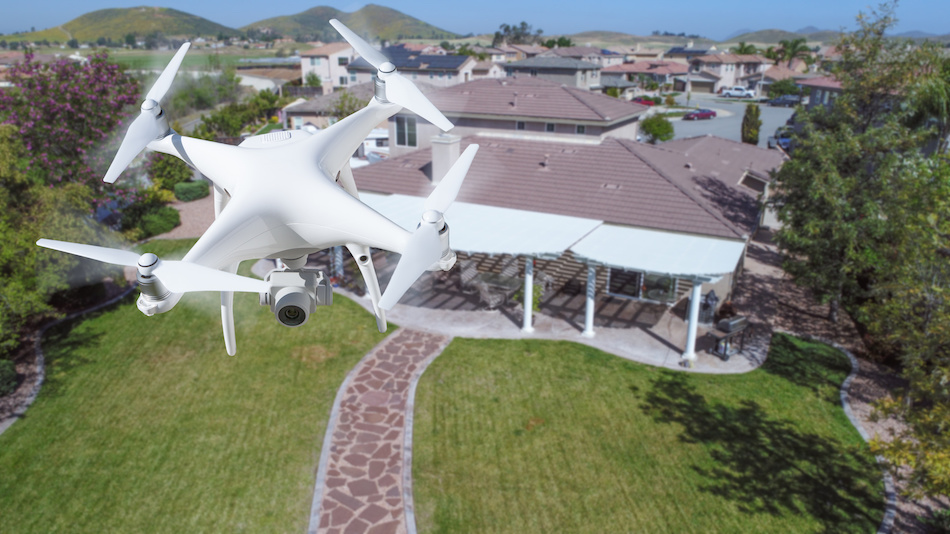 Real estate photography has been around for a long time. Homeowners hoping to sell often turn to professional photographers to make their home look beautiful and charming for listings to help their real estate marketing. While photography is essential for making a good home sale, it also has shortcomings. Many home buyers find that real estate photography leaves out important information that could be useful during the home search. Fortunately, real estate drone photography can help home sellers better market their home, as well as give buyers a sense of what a home is like.
The Problem With Standard Real Estate Photography
Standard real estate photography is used to create beautiful still images of homes, generally from the ground perspective. However, there are some problems with photography. The medium can be limiting.
No sense of space. Real estate photography does little to convey how large or spacious a home interior or yard really is.
No sense of layout. Seeing disparate images of the kitchen, living room, dining room and other parts of the house gives no sense of where any room is in relation to other rooms.
Stylistically limited. After a while, real estate photography can all start to look the same.
Hiring a good photographer can certainly help a home stand out for real estate listings. However, it's also important to use other forms of media to convey a real picture of what a property is like.
Drones Photography In Real Estate
In recent years, real estate professionals have turned to drones to capture the style, space and layout of a home. Drones are capable of swooping in the front door and veering around the house to give a buyer a sense of a home's character, space and beauty. Drones can also capture shots of the home from high above, where the yard and the surroundings can truly be seen and appreciated, making drone photography for real estate a new asset that many people embracing.
What Is a Drone Anyway?
A drone is a small unmanned aircraft. A typical drone looks like a very small helicopter, with several propellers to help it fly. Drones are controlled by remote control, and are surprisingly agile. A skilled person with a drone can fly his equipment over a Kingstowne house, in a front door, around the home and back out again.
Benefits of Drones For Real Estate
Drone real estate videos create a cinematic experience for the home buyer. Using drones in real estate for video footage can make looking at homes sale entertaining and can even compel a home buyer to go see a property that he or she may not otherwise consider.
The New Wave of Real Estate Tech
Drones are quickly becoming part of the real estate wave of the future. Real estate professionals and home sellers alike are utilizing this new technology, which allows home buyers to get a unique glimpse of the home they would like to buy.
What Drone's Can't Do
It's important to recognize that this technology can't meet all needs. Drones can't take focused stills. In addition, drones make imprecise movements. Homeowners who want to avoid taking images taken from a certain angle or of a certain part of the room may be better off with photos. In general, it's recommended that homeowners use a combination of photos and video, especially when selling a luxury home that sits on a large lot, in a unique location or which has a lot of space inside and outside the home.
How Drones Affect Home Sales
Drones are clearly the way of the future with how common they've become over such a short timespan. And while drones may be cool and allow for new ways of taking photos, does using drowns in real estate have any major effects? Can a buyer who uses a drone expect a faster sale or a higher selling price? Here are the facts:
73% of sellers are more likely to work with an agent who will use video to market a home, so there is clearly a market for these videos, and drones can help make them possible.
There is a 403% increase in traffic to homes that have videos included in their listings.
Hiring a drone pilot to film and edit a video costs an average of $500 and can increase traffic by more than four times.
Homes can sell up to 68% faster when featuring video filmed by drones on listings.
It's entirely possible for a home to sell faster and for more money by using a drone to take video of it. The increased traffic to a home can result in more offers or even a bidding war, and for an average of $500 for the video, it can easily pay for itself should this happen. However, sellers shouldn't be too hopeful as using a drone isn't guaranteed to increase the selling cost, but it can help.
Home sellers who want to sell their home quickly and add to the appeal of their property can do so with drone video. If you're a home seller wanting to find out more about the benefits of drones, contact your real estate professional today. He or she can tell you more about the many benefits of drones.