Selling Your Home: How to Stage for a Successful Sale
Posted by David Rainey and Sallie McBrien on Tuesday, August 23, 2016 at 3:09 PM
By David Rainey and Sallie McBrien / August 23, 2016
Comment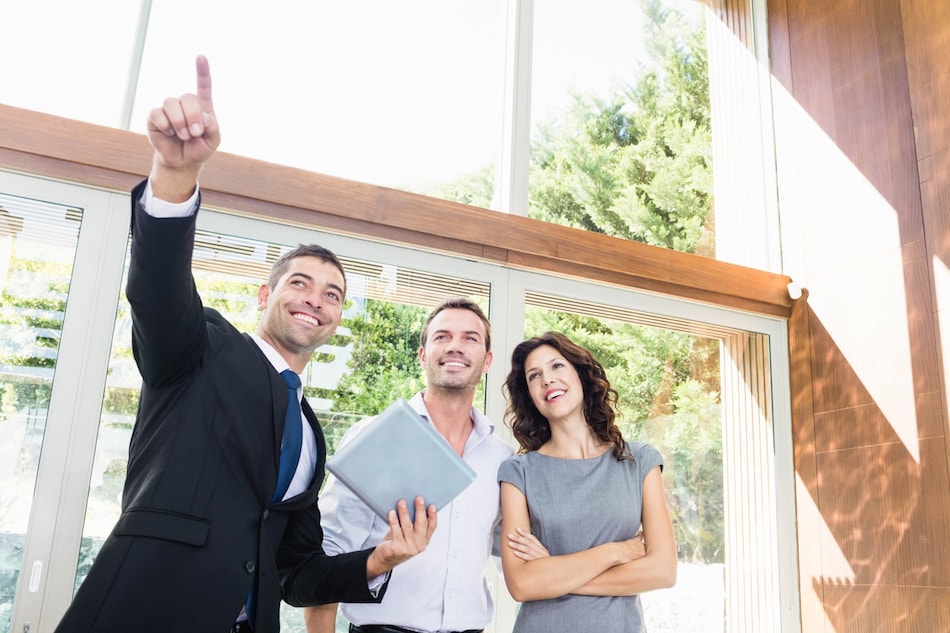 In the United States, more than 2.1 million homes are available for sale, according to a recent report from the National Association of REALTORS® (NAR). With that many homes for sale, how do you make your home stand out for buyers?
Working with a trusted, local real estate agent is key. An agent knows the area market and will make sure the home is priced not just to sell but to meet the number you need. One thing is for sure: When it's time to sell a home, the stage must be set.
Importance of Staging a House for Sale
The home must be staged because many buyers desire a turn-key home, or at least as close to turn-key as possible. Staging can make or break a potential sale. Home staging includes a variety of tactics such as de-cluttering, de-personalizing, updating, and repairing in order to present the house as a potential dream home.
Staging Tips for Selling a Home
Staging a home doesn't have to mean hiring a professional home stager or spending money on an interior designer to revamp the look of each room. There are hundreds of small things any homeowner can do to help set the stage for a successful sale.
When planning to sell, listen to your real estate agent's advice. A local agent will have sold countless homes in the area and know how what buyers like and what turns them off.
The most important basics when staging a home are:
Clean and then clean some more: Every surface should be gleaming. No dust bunnies lurking or spider webs hanging in the basement.
De-clutter every room: Less clutter makes even a small room seem more spacious.
Remove personal pictures or items: Buyers want to be able to envision themselves living in the space and that's hard to do when staring at your collection of bowling trophies. Swap hanging pictures with stylish mirrors for a modern, yet neutral look.
Small updates: Switch out the 1980-style brass entrance hall light for something more modern and it can make a huge impact.
Minor repairs: Fix a cabinet door that doesn't close properly, make sure the numbers on the house and/or mailbox are straight and easy to read, and replace any cracked/broken mini-blinds.
Five Staging Tips Anyone Can Do
In addition to the basic staging tactics all homeowners need to know to make a home sale a success, there a few more to help make your home stand out for buyers.
1. Spice-Up Curb Appeal
Listing signs and the online MLS may catch the eye of potential buyers, but it's the curb appeal of your home entices them to stop the car, come inside, and take a look around before making an offer.
Power wash the front porch and/or garage door(s) if facing the street.
Pull any weeds from landscaping/flowerbeds.
Plant fresh flowers and/or have potted plants on the porch.
Put out a new, clean welcome mat.
Wash the front windows/screens.
2. Roll Up the Rugs
If the home has beautiful hardwood floors or upscale tile be sure to show it off. If you have several rugs, considering rolling the up to expose the flooring and let buyers see craftsmanship.
3. Set the Table/Clear the Counter
If the home has a formal dining room, set the table with the good china, silver, and crystal - but keep it elegant & simple. Add a beautiful floral arrangement to finish the look. In a breakfast nook or more casual eating area, set the table with colorful daily dinnerware and add a bowl of fruit for a centerpiece.
Make sure the kitchen countertops are clear of papers, magazines, cereal boxes, and similar items. When setting the stage in the kitchen, it's essential to show buyers how expansive the countertop space is.
4. Whiten & Brighten the Bathroom
The whiter (or lighter) a room, the larger it seems and this illusion is important in the bathroom(s). The color white in a bathroom also makes the space feel cleaner, which also is important to buyers. This doesn't necessarily mean you need to repaint your bathroom walls and cabinetry white. It does mean to take extra care brightening white grout, tile, and flooring. Adding white towels also helps to create a spa-like feeling.
5. Gender Neutral Bedrooms
It may not be feasible to completely redo a little girl's pink princess bedroom when staging a home. However, where it's possible to switch to gender neutral tones in the bedrooms, go for it. This is especially important in the master suite. The master shouldn't be overly feminine or masculine. It needs to appeal to everyone.
A home showing is an opportunity to show off your home for sale to several different potential buyers in just a few hours without having to schedule individual appointments and a great way to entice the potential buyer checking out the neighborhood for the first time. In a competitive marketing, the right staging greatly increases the potential for multiple offers that day. #hw