5 Tips for Selling Your Home During the Fall
Posted by David Rainey and Sallie McBrien on Monday, September 13, 2021 at 12:36 PM
By David Rainey and Sallie McBrien / September 13, 2021
Comment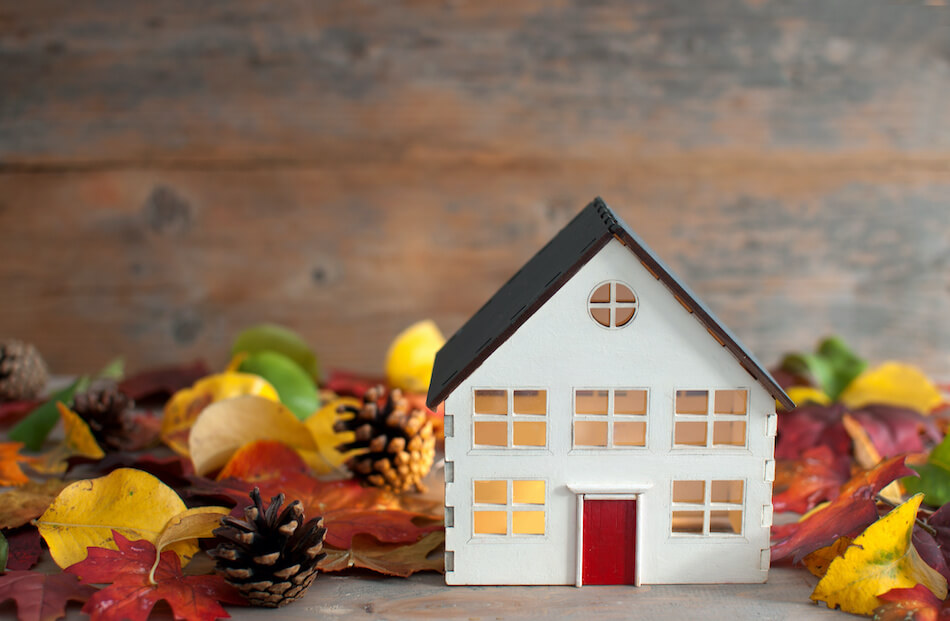 It's no secret the spring season is peak time for putting a house on the market, but this doesn't mean sellers shouldn't list their homes during the fall. Housing inventory during this season tends to be lower than it is in the spring and summer months, so sellers might be more likely to attract serious buyers. Demand is inherently high in autumn as home shoppers are competing for fewer houses on the market. Successfully selling a home during the autumn months means taking a few different approaches and selling strategies. Read on to find five tips for selling a home during the fall.
For informational purposes only. Always consult with a licensed real estate professional before proceeding with any real estate transaction.
Keep Up with Fall Cleanup
One of the biggest challenges sellers face in the fall, especially in heavily wooded areas, is keeping on top of raking leaves. The blustery, rainy days that often occur in the fall can make it difficult to keep up with falling leaves on lawns, driveways, and walkways. Routinely raking leaves improves the curb appeal of a home and eliminates slipping hazards for guests. Sellers who find their exteriors too hard to maintain should consider hiring a professional landscaping service to keep the yard and driveway tidy routinely.
Create a Warm Seasonal Atmosphere
Serious buyers typically want to buy a home before the busy holiday season, usually before Thanksgiving. Sellers can use seasonal décor to create a warm seasonal atmosphere as long as they don't overdo it since buyers may not share the same enthusiasm for a specific holiday.
In addition to interior design basics, use subtle seasonal décor, including apples, pumpkins, hay, and other neutral designs. To create a warm atmosphere, use fall-colored cozy blankets and pillows. Boil cinnamon or use subtly scented diffusers, wax melts, or candles before a showing. Vanilla is a good scent. Essentially, sellers should strive to give their home interiors a cozy, warm, and fuzzy feeling. Remember, though, subtlety is key.
Perform Indoor Maintenance
In the cooler months, buyers are likely to spend more time inside than outside and are more likely to notice flaws. It's a smart strategy to perform indoor maintenance before listing the house for sale.
Insulate and seal any drafty areas around windows and doors.
Touch up walls, doors, and trim areas that have scuffs, scratches, or other flaws.
Replace air filters so that it doesn't push stale smells and extra dust through the home when the heat turns on.
Dust thoroughly and remove any visible cobwebs (remember, spiders love to weave webs around the corners of front doors on the outside too).
Performing a little maintenance can go a long way towards making a home look appealing.
Optimize Lighting Before a Showing
Depending on the region, fall months might feel damp and cold, but regardless of the location, it will get dark quickly. Maximizing light can help a home look warmer and more inviting. To accomplish this, add a few tables and floor lamps throughout the home and use stronger LED lighting to add brightness. Refresh interior paint with warm neutral tones, which will reflect more light. Finally, make sure windows and screens are cleaned thoroughly to allow more light in and eliminate any streaks or dust that might be visible.
Declutter the Home Inside and Out
This tip really is a year-round one. However, it's important to mention for the fall season since it's cooler outside, which sets a different vibe right off the bat. Essentially, less is always more when it comes to clutter in the home for sale. Homeowners that have photos or trinkets on every visible surface should minimize. Cabinets, closets, and other storage areas should be organized, neat, and tidy and definitely not overfilled. Excess belongings not needed for everyday living should be placed in storage, especially personal possessions. The key here is to make the home look larger and give potential buyers the ability to envision themselves in the home.
Don't Wait Until Spring to Sell
Homeowners don't necessarily need to list their homes in the spring or summer to make a timely sale. By following these tips, it's entirely possible to sell in the autumn months too.
For informational purposes only. Always consult with a licensed real estate professional before proceeding with any real estate transaction.