3 Reasons to Sell Your Home During the Summer
Posted by David Rainey and Sallie McBrien on Saturday, April 2, 2022 at 12:03 PM
By David Rainey and Sallie McBrien / April 2, 2022
Comment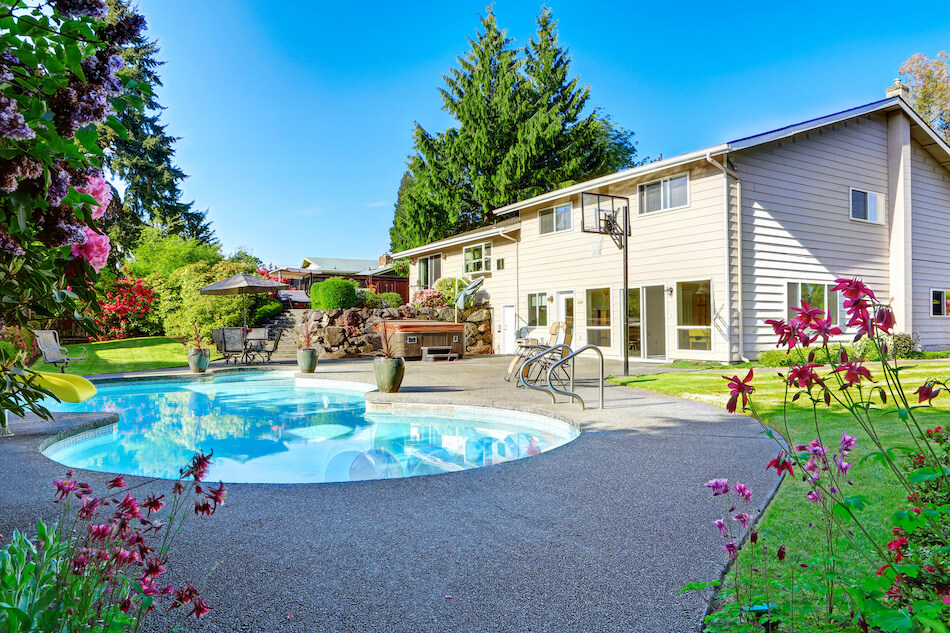 Homeowners have many things to consider before selling, include which time of year they want to list their home. Timing is everything, right? Typically, real estate demand ebbs and flows with the seasons. It can be more challenging to sell a house during winter than summer. Not every buyer wants to trudge through colder weather or switch their holiday plans to shop for houses.
On the other hand, summer means time off work, pleasant weather, and plenty of motivation for homebuyers. There are countless reasons why homeowners decide that the summer is the optimal time to sell their house. While taking the plunge can be frightening, deciding to sell your home during the summer months can yield you more returns and put more money in your pocket.
Keep reading to learn the benefits of selling your house during summer.
For informational purposes only. Always consult with a licensed real estate professional before proceeding with any real estate transaction.
Make the Most of Your Equity
No homeowner or real estate agent has a crystal ball. If you're trying to decide whether to sell your house now or wait, there are many factors to consider. Home values have been increasing for the last decade or so.
For example, if you purchased a home in the early 2010s, there's a good chance that it is worth more now than when you bought it. There are vast amounts of equity that homeowners have accrued over the past decade that are still sitting in their homes. Equity isn't truly realized until a homeowner sells their property. Taking advantage of the summer surge could be the best way to get full equity.
Outside factors will always influence the market and play a role in real estate values. Unfortunately, it's impossible to guarantee higher home values tomorrow. If you bought your home within the past few years and want to take advantage of the equity you've earned, you can sell your house this summer.
Peak Selling Season
The summer, many would argue, is the best time to sell a house. Many homeowners begin preparing their homes for the market in the spring. Why is the summer the best time to sell your house? More buyers usually search for homes during these times.
This is especially the case for buyers who plan on selling their current home around the same time. They will likely try to time the seasons the same way you are – by selling their house in the summer. This can cause an influx of buyers towards the second half of the summer as they get closer to officially selling their primary residence.
Buying a house is a massive transition for families and future homeowners. They don't necessarily want to go through this entire process outside of the summer. Their kids will be home from school, so they don't have to worry about transporting them around. Kids can also help with the move depending on their age.
The summer also brings longer, usually warmer, days. This makes moving from home to home much easier because of the prolonged daylight. If you are hiring movers for your move, you won't have to worry about shuffling your items around once you buy your next house. The only downside is that summer increases moving company costs.
Better Showings
It's easier to keep your home ready for showings when the sun is shining, the plants are green, and people are happy to be out and about. In most markets, the summer brings the best days of the weather that the year offers. Depending on the size of your property, you'll have the opportunity to show off the best features of your house when the weather is good. Rainy or snowy days make open houses challenging and frustrating. Does your property have a large backyard with a pool? When you show the property to potential buyers, you'll want to show them how stunning everything is.
As a seller, you can paint the picture of buyers living there more easily when the weather cooperates. Instead of the grass being covered by fallen leaves or snow, it will be vibrant and alive. This heightens your curb appeal to buyers who are looking for a property with a cozy outside space. Most homebuyers value outdoor space when shopping for properties, and the appreciation has only grown in recent years. If you can highlight your property's selling features, you will attract more buyers and receive more offers. The typical weather during the summer months allows you to do that.
Sell Your Home During Summer Months
Summer brings people together, including home buyers and sellers. As a seller, you will likely get more and higher offers if you sell your house during the summer. There is more demand for homes and more people looking to places like yours. Summers offer an easier time to make a big life transition, such as buying and selling a house. Consider starting your next chapter by selling your home during the summer.
For informational purposes only. Always consult with a licensed real estate professional before proceeding with any real estate transaction.