Pros and Cons of Selling Your Home During the Winter
Posted by David Rainey and Sallie McBrien on Friday, October 15, 2021 at 6:41 AM
By David Rainey and Sallie McBrien / October 15, 2021
Comment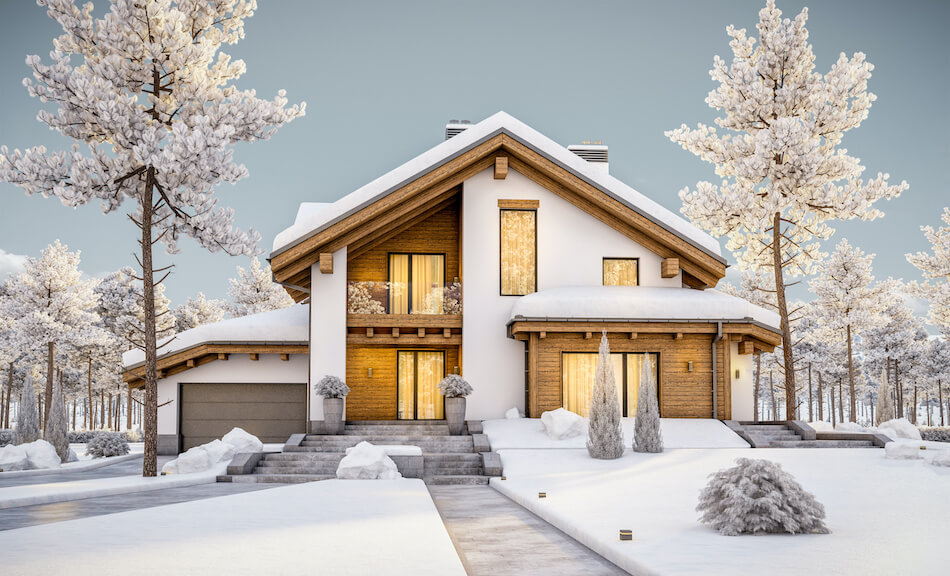 Experts generally agree spring and early summer are the peak times for listing a home on the market. However, sellers shouldn't be afraid to sell their homes during the winter, especially if pressed for time. Before listing a home, it's a good idea for sellers to learn the benefits and drawbacks. Homes don't only sell in the peak seasons. There are lots of great ways to sell a home in fall and winter, too. Keep reading to learn about the pros and cons of selling a home in the winter.
For informational purposes only. Always consult with a licensed real estate professional before proceeding with any real estate transaction.
Pros to Selling a Home During the Winter Months
Homes Get More Attention
Since fewer homes are listed, buyers view as many homes as possible. With less competition from other sellers, chances are a house may sell more quickly, even in a slow market. It also means there's a decent chance of sellers receiving their asking price or higher if there are more buyers than sellers.
Buyers are Motivated
Most people don't like to drag themselves out in freezing temperatures or snowy/rainy days. The ones looking at homes during the winter months are typically highly motivated to buy. They might have recently been relocated for their job or moving for family reasons. Some buyers strive to land a house before the year's end because if they purchase before December 31, they may be eligible for tax advantages in the same tax year.
Agents are Motivated
Real estate agents are busy year-round; however, winter is their slowest season. As a result, they'll have more time to market a home and help buyers prepare it. Agents representing buyers are equally as motivated since they too have more time on their hands to help their clients find their homes.
Cons to Selling a Home During the Winter Months
Winter Weather is Inconvenient
Sellers have to work harder to ensure walkways and driveways are clear of ice and snow. They also contend with constant cleaning to keep the mud out of the home's entryway, along with constantly needing to stash boots, coats, and other winter gear always to look tidy. Winter can certainly be inconvenient for these reasons. Furthermore, depending on location, buyers may experience difficulty traveling to look at homes or may not want to move during winter.
Harder to Boost Curb Appeal
Sellers marketing homes during the winter months have to work harder to boost curb appeal. Between wintry weather, muddy walkways, dead plants, leafless trees, and a lack of pretty potted plants to decorate the porch, sellers have to actively find ways to offset potentially drab appearances. That said, there are still lots of ways to increase winter curb appeal.
Buyers Might Be Hesitant
In the last quarter of any given year, buyers often have financial obligations between holiday gifts, winter travel, buying winter supplies, or even saving money for tax season, which is right around the corner. Due to this, some may want to hold off making a large purchase, sometimes making it harder for sellers to sell.
Tips to Help Sellers Move Their Homes Off the Market Faster
Winter is a great time to showcase energy-efficient features that buyers love. Pointing out smart thermostats, dual-pane windows, quality window treatments, new insulation in the attic and crawl spaces, newer HVAC systems, and clean air ducts and vents are just a handful of things homeowners can highlight.
Most real estate agents agree great staging goes a long way towards a quicker sale. While they also agree homes should be as neutral as possible, adding fuzzy, warm "wintry" touches throughout a house could catch a buyer's eye. Use very light seasonal scents, colors, or add other seasonal touches (don't go overboard) to give rooms a cozier feel. Additionally, winter days are shorter and darker. Making a house brighter is more inviting.
Clean windows and open shades and curtains to let sunlight stream in.
Use flameless candles during late afternoon and evening showings.
Paint the walls a lighter, neutral color that reflects more light.
Invest in landscape lighting – it's practical and also boosts curb appeal.
Other ways to sell more quickly include raking up all leaves, clearing off spiderwebs, eliminating any drafts in the house, and dusting every room.
Celebrate Winter With a Home Sale
While most houses go up for sale during this time of year, this doesn't mean sellers should avoid selling their properties during the winter season, especially if they don't have the luxury of waiting until spring. Learning to capitalize on the pros while mitigating the cons can help make a sale.
For informational purposes only. Always consult with a licensed real estate professional before proceeding with any real estate transaction.