Siding, Paint, or Masonry? Exterior Improvement Tips
Posted by David Rainey and Sallie McBrien on Monday, February 13, 2017 at 11:04 AM
By David Rainey and Sallie McBrien / February 13, 2017
Comment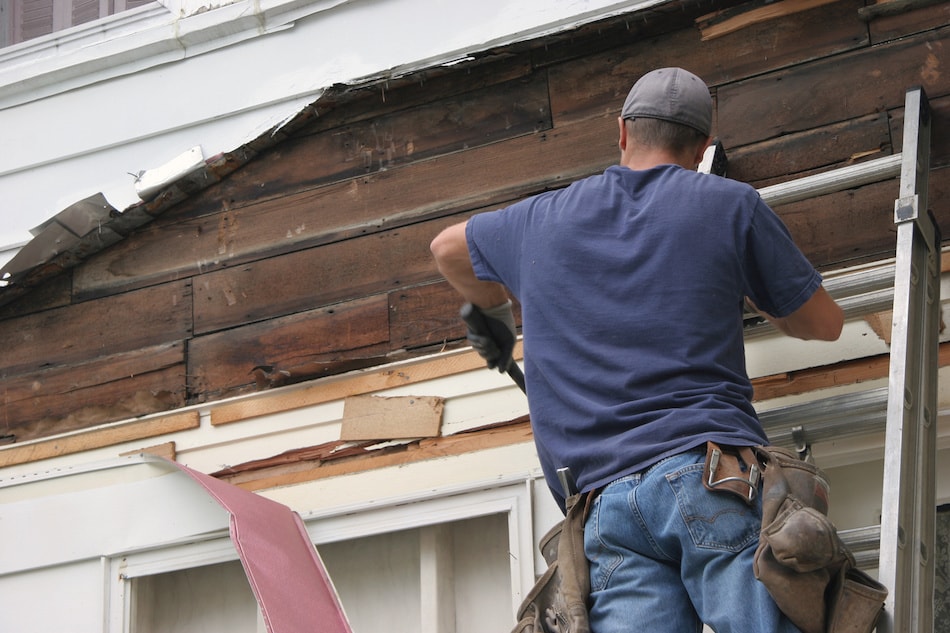 Homeowners know that competing for buyer attention begins long before a prospective buyer steps inside their home for a showing. To attract the attention they need, owners know that they must make sure that their homes look their best when viewed from the curb or as an online marketing photo being seen by someone across town or across the country.
This means that the exterior of the home should be readied for market with the same care that the interior is - by making sure that the surfaces are clean, attractive, and in good condition.
This necessary focus on the exterior condition of the home can lead sellers to consider making a variety of changes or upgrades, including new siding, a fresh coat of paint, or the addition of masonry, such as stone or brick walls, pillars, or trim. With so many choices, it can be tough for seller to decide, but understanding the details of each project can help.
A Fresh Coat of Paint
For homes that are in relatively good condition and already have a painted or stained exterior, such as those with some type of board or wood siding, a fresh coat of paint is usually the fastest, least expensive means of creating an updated, attractive appearance. A fresh coat of paint or stain can often be applied in a just a few days and is usually the least expensive option for improving the exterior appearance of the home.
If the homeowner can manage painting as a DIY project, the actual cost may involve only the price of the paint, brushes, and any tools needed to apply it. Some home improvement stores may even offer free or very inexpensive rental fees for the use of an electric paint sprayer when the paint is purchased in their store.
Replacing or Upgrading Siding
While painting is usually the least expensive option for a home's exterior, there are sometimes reasons to choose new siding instead of paint. Some of these reasons include:
when the surface has degraded and painting will no longer provide good coverage and protection from the elements
when structural changes, such as renovations or additions have been done and the old exterior surfaces no longer match up well with the newer ones
when a longer lasting, lower maintenance exterior option is desired
when additional insulation value and energy efficiency is desired and can be achieved by using a house wrap product to be installed under new siding or when an insulated siding product is used
According to recent information, the average cost of new vinyl siding for most homeowners currently falls somewhere between $5,800 and $13,400 in many areas of the country. Siding choices other than vinyl, including cement, stucco board, and sheet metal, may be more or less expensive, depending on the size of the home, the availability of the product, installation costs, and the area in which the home is located.
Adding Brick, Stone or Some Other Type of Masonry
The appeal of a brick or stone home has existed for hundreds of years, because of both its attractive appearance and its ability to protect the home's structure and contents from decades or even centuries of exposure to the elements. But a home with full brick, stone, or masonry walls is less common today because they are more expensive to build. Adding a small amount of masonry to an existing home, however, can be an excellent choice for the homeowner who wants to add more curb appeal.
To do this at relatively low cost, sellers should consider:
using inexpensive, easily installed stone products to create a half masonry front for the home
adding stone retaining walls to landscaping to ramp up visual interest
covering existing porch posts or pillars with stone, brick, or engineered stone to give the entry a new look
applying engineered stone or stone veneer panels to cover concrete walls and add more beauty to the home
The use of small amounts of masonry can help plain painted or sided homes become more appealing from the curb, stand out from similar homes in their immediate area, and even imply additional value to the prospective buyers who look at them.
Before deciding to spend money on any type of home improvement for the purpose of selling a home, sellers should always discuss their specific situation with their listing agent to make sure that cost of the improvement is likely to be recouped when the home is sold. An experienced real estate professional can also help sellers with input on specific market conditions that may affect their decision, as well as helping them choose improvements and updates that will be the best use of the money being spent.