Simple or Smart: A Basic Guide to Home Security
Posted by David Rainey and Sallie McBrien on Friday, December 29, 2017 at 10:02 AM
By David Rainey and Sallie McBrien / December 29, 2017
Comment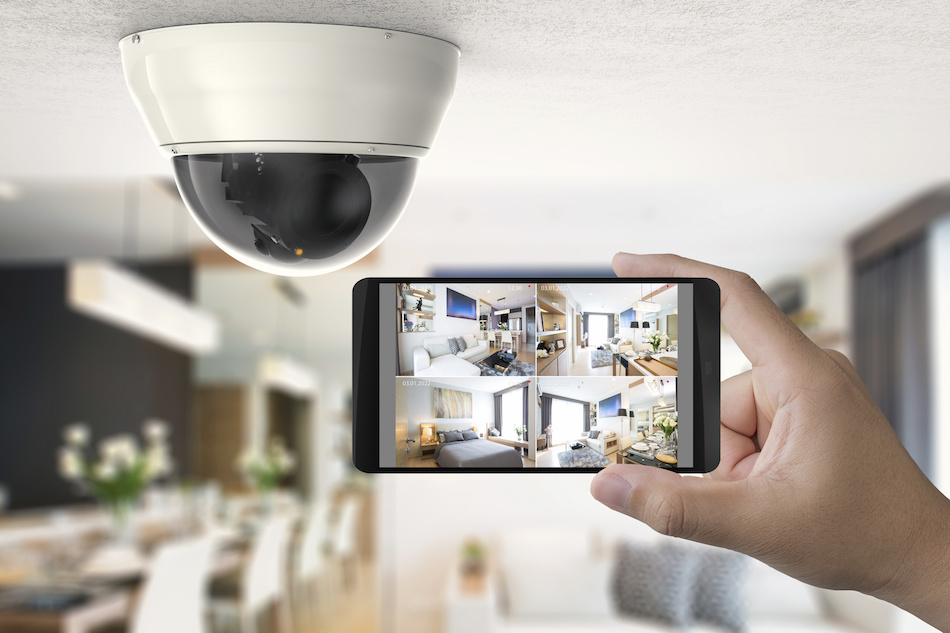 Automation and Smart Home features are selling points in today's market. A majority of both owners and buyers report that they would spend money for home security and at least some automated or smart capability. But what if your home isn't yet equipped with controllable heat and air conditioning, a security camera or whole-house energy-saving features?
Is it worth it to look at home security features, and how much are you likely to spend?
Simple Home Security
Wireless, customizable home security systems are extremely affordable, typically running between less than $100, depending on what features are chosen. Some have an audible siren, but are integrated with a cell phone or wireless mobile device to allow remote operation. Others require a home Wifi connection, but many are designed for DIY installation. Owners may choose third party monitoring for an additional monthly fee.
The Simplest of Security
Simple systems typically include door and window sensors, interior motion detectors, a mountable touchscreen panel, and a remote controller. Add-ons would include additional sensors and monitors, indoor or outdoor cameras, and perhaps automatic notification to emergency responders. Interior and exterior Wifi cameras are also available, allowing an owner to "see" and communicate with occupants in another room or to view the home from afar. A stand-alone camera is often less than $75. Such basic security offers peace of mind for homeowners, whether at night, at home in a different room, or away from home, but they are often not interactive, except for arming and disarming.
More sophisticated systems are tailored to a specific Lorton home, and might include interior and exterior cameras, additional monitoring devices, smoke and air quality detectors, and cameras with recording capability. They are integrated with and controlled by a phone or mobile device, and interactive remote operation is the major benefit. Cost depends upon the number of sensors and the level of sophistication, but they are still relatively inexpensive.
Getting Smart
A home that has a basic security system or reliable automated temperature controls combined with at least two other features from a long list of smart options is what's termed "Smart" under a definition formulated by Coldwell Banker Real and CNET, a leading technology news website. Smart homes connect entertainment, lighting, safety detectors, appliances and environmental sensors to temperature controls and security systems to provide a high degree of control over the home environment to owners, whether they are at home or not.
Today, the introduction of "home hubs," and "personal assistants" like Amazon's Alexa, Apple's Siri, and Google have changed the face of both home security and home automation. Pricing ranges from a few hundred dollars to many thousands, depending on the features and the number of applications that are tied together, and whether it's professionally designed or DIY.
Mobile Technology
Technology that requires no hard-wiring and can follow owners from one location to another is the newest adaptation, and promises to expand the number of users. Remote control from virtually anyplace in the world is through smart phone or personal computer. The potential is almost unlimited, and new applications are introduced almost weekly.
Video doorbells and keyless locks add a new level of security. Irrigation systems sense moisture in the soil and automatically activate sprinklers. Interior controls switch lights on and close drapes automatically at dusk. Voice-activated offer hands-free television and music. It's all highly convenient and fun. Many more options are currently available!
Today, it's all a matter of choice.