Where Are the Best Skiing Spots in Alexandria, VA?
Posted by David Rainey and Sallie McBrien on Monday, March 9, 2020 at 8:52 AM
By David Rainey and Sallie McBrien / March 9, 2020
Comment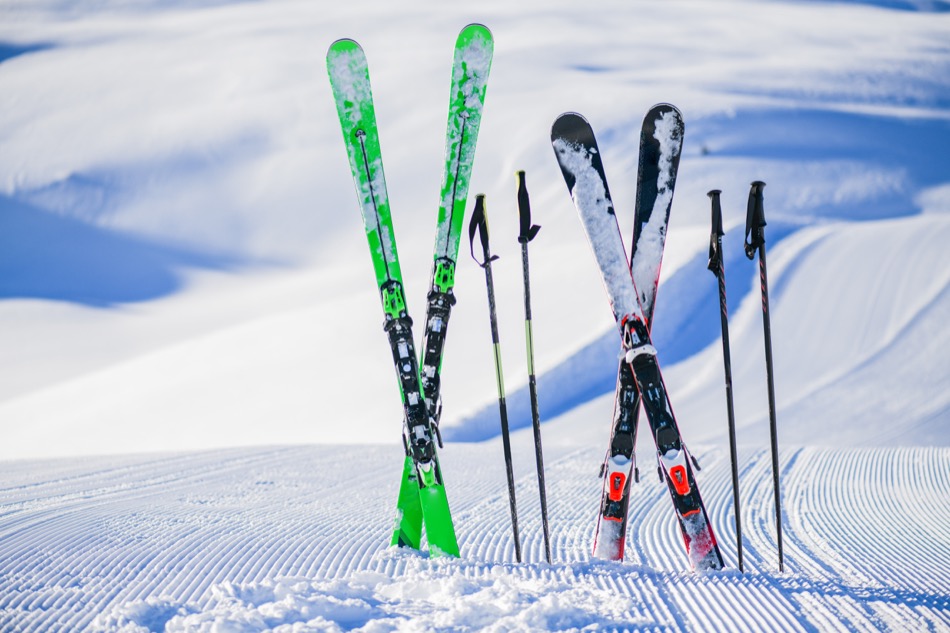 Skiing is a great way to get outside and have fun when the weather is just right. Alexandria, VA is near several ski resorts tucked into the nearby mountains. It can be hard to choose which resort is perfect for you and your dream day of snowsports. Here are 4 of the best resorts in the area to help you plan your next weekend on the slopes.
Liberty Mountain Resort
Address: Liberty Mountain Resort, 78 Country Club Trl, Carroll Valley, PA 17320
The Liberty Mountain Resort is the place for skiers of all skill levels to get out onto the trails. Whether you're an experienced skier or you're looking for a challenge, there are many trails available for every skill level. The longest trail, should you choose to try it, is the Dipsy Doodle, and though it's marked as an easier trail, it is 5,200 ft in length. Several restaurants are also available around the resort, so you can refuel at any time during the day. For college students looking for a fun day out, the Liberty Mountain Resort offers College Wednesdays, where students with valid ID can visit on Wednesdays during the season for deals on snow sports.
Roundtop Mountain Resort
Address: Roundtop Mountain Resort, 925 Roundtop Rd, Lewisberry, PA 17339
The Roundtop Mountain Resort offers leisure options of all sorts for its guests. A sister resort to the Liberty Mountain Resort, it sets itself apart with the number of trails it offers: there are well over a dozen trails, including several double-black diamond trails for truly experienced skiers to show their mettle. If there isn't enough snow on the ground for safe skiing, Roundtop has the equipment to create its own snow to ensure the safety and amusement levels of their guests. Several other activities are available as well, including options for snow tubing, low and high rope courses, and even paintball.
Bryce Resort
Address: Bryce Resort, 1982 Fairway Dr, Basye, VA 22810
The Bryce Resort is close to home, affordable, and offers fun for the whole family every day of the year. Ski along the foothills of the Allegheny Mountains, with 10 different ski trails to choose from, including a mix of easy rides and harder trails. Lesson packages are available for those who want to improve their skills before hitting the slopes. You can also rent any equipment you don't have, either in-person at the resort or ahead of time through an online order. Be warned: the directions your GPS is likely to give you to get here won't be the most helpful, so the Bryce Resort website has a Getting There page with better directions to follow.
Massanutten Resort
Address: Massanutten Resort, 1822 Resort Dr, Massanutten, VA 22840
Located in northwestern Virginia, the Massanutten Resort is a resort unlike any other. It's open year-round, and on top of skiing in the winter, it offers plenty of activities for its visitors throughout the year. Everything you could want for snowsports—from season passes to racing opportunities to over a dozen trails of varying levels—are available, as well as a rink for ice skating. For those bringing family or friends, there are several activities taking place indoors, including various art workshops, opportunities to drink with other guests, water parks, and a Fun Factory where you can make your own teddy bears.
Whether you haven't skied in years or you're eager for the next time you can hit the slopes, any of these resorts will have what you're looking for. Each is only a few hours' drive from Alexandria, so plan a day to get out and ski!