The 5 Best Sushi Restaurants in Alexandria, VA
Posted by David Rainey and Sallie McBrien on Friday, January 15, 2021 at 10:55 AM
By David Rainey and Sallie McBrien / January 15, 2021
Comment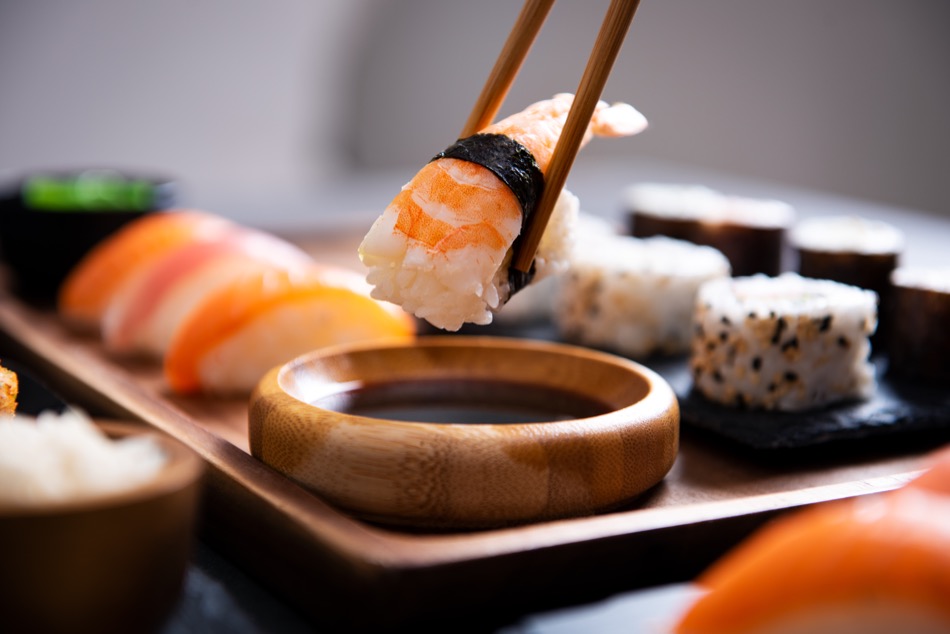 When it comes time to find the best sushi restaurants in Alexandria, Virginia, it's not as easy as it sounds. Although there are many excellent options all around, some restaurants go above and beyond in the quality of their ingredients and preparation techniques. Because it can be hard to find them, the following list highlights the best sushi restaurants to leave guests delighted.
Ichiban Sushi House
Address: Ichiban Sushi House, 211 King Street, Alexandria, Virginia 22314
Ichiban Sushi House makes it their mission to serve up the most popular sushi varieties and so much more. The restaurant's presentation techniques are out of this world, taking guests on a culinary journey before they even get a taste. Using colors and textures to their advantage with every plating while making flavor a top priority, visitors often gravitate toward Ichiban's Tako Su, Tuna Tataki, and Haru Maki starters before filling up on sushi rolls, sashimi, and poke bowls.
Zento Japanese Restaurant
Address: Zento Japanese Restaurant, 693 North Washington Street, Alexandria, Virginia 22314
Zento Japanese Restaurant aims to pack tons of flavor into every bite of everything they make. Their offerings start with nearly every sushi roll imaginable, including:
Angry Dragon Roll
Red Tiger Roll
Mango Salsa Roll
Godzilla Roll
Old Town Roll
For those who love a spicy kick, Zento Japanese Restaurant has the Japanese Firecracker, California Sunrise, and Ninja Roll. They also have just as many sashimi varieties available to order all throughout the day. If visitors want to pair their sushi with something a little different, they can order the marinated fried chicken, deep-fried oysters, or steamed shrimp dumplings.
Momo Sushi & Café
Address: Momo Sushi & Café, 212 Queen Street, Alexandria, Virginia 22314
When guests pop into Momo Sushi & Café, they often already know just what they're going to order. This Alexandria sushi restaurant keeps their long menu simple by offering regular rolls, specialty rolls, and nigiri sushi. The chefs have extensive experience in making all their menu items, using only the highest-quality ingredients, including salmon, eel, and sea urchin. With nearly 100 items on their menu, it's always easy for people to find something new at Momo Sushi & Café, but most visitors stick with their fan favorites.
The Sushi Bar
Address: The Sushi Bar, 2312 Mount Vernon Avenue, Alexandria, Virginia 22301
The Sushi Bar aims to provide the full dining experience with their comfortable lounge and friendly atmosphere. While this restaurant only serves small-bite dishes to encourage visitors to try out everything on their menu, all starter items promise to please the appetite and get everyone ready for the meal of a lifetime. The Sushi Bar's baby octopus salad is a definite crowd pleaser with its delightful array of flavors, including their incredible ponzu sauce. Beyond that, this sushi restaurant in Alexandria offers classic sushi rolls, house rolls, and sashimi of all kinds.
Yamazato
Address: Yamazato, 6303 Little River Turnpike #120, Alexandria, Virginia 22312
Although they make sushi and sashimi a top priority, there's a bit of everything on the menu at Yamazato. Offering maki and spicy crunchy rolls plus nigiri sushi in every flavor anyone could want, Yamazato's most popular flavors include Ume Shiso, Natto, and Flying Fish Roe. Yamazato serves their options ala carte to let visitors pair them with other fantastic things on the menu, like teriyaki and bulgogi.
When cravings for decadent, flavorful sushi arise, Alexandria comes through in a big way. Everyone can treat themselves to the best sushi in the city after browsing this list.