What is Sustainable Interior Design—And Why Does It Matter?
Posted by David Rainey and Sallie McBrien on Tuesday, October 5, 2021 at 10:34 AM
By David Rainey and Sallie McBrien / October 5, 2021
Comment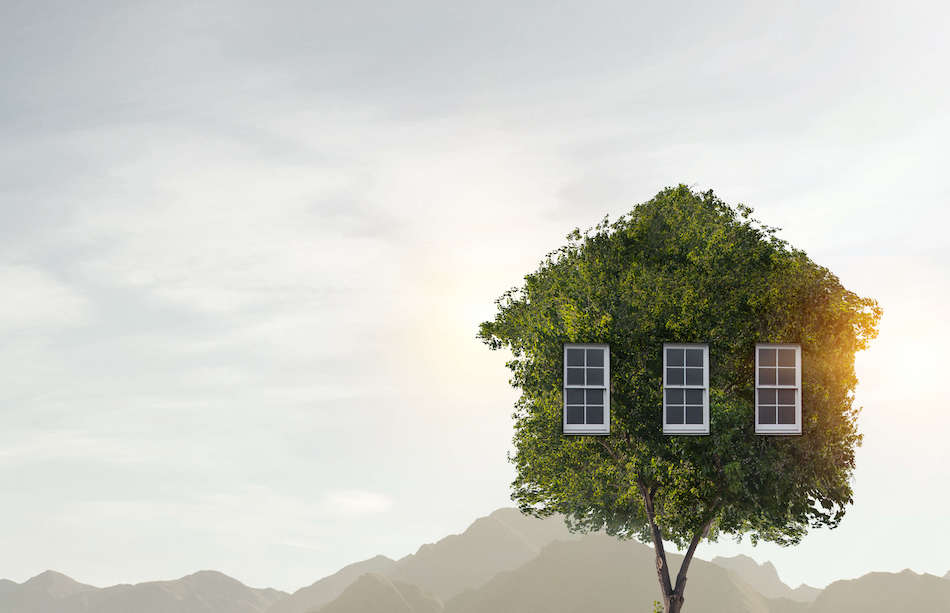 The world is becoming more aware that our choices impact the environment. People are making changes to their lives to live an eco-friendly lifestyle. When it comes to our homes, folks are looking into sustainable interior design. What's this mean? Keep reading to find out why sustainable interior design matters.
What Does Sustainable Interior Design Mean?
Sustainable interior design intends to reduce negative environmental impact while creating an environment with the homeowner's health and comfort in mind. This design style is geared toward reducing the consumption of non-renewable materials and significantly cutting down on the amount of waste accumulated during the building process.
The core principles of this design style are as follows:
Optimizing the building site so the home is the best it can be
Opting for renewable power sources such as wind or solar panels instead of relying on natural gasses
Selecting environmentally sustainable materials like bamboo
Put systems in place to protect and conserve water use
Using technologies and materials to make the home's interior as healthy as possible
Create systems that streamline and simplify home maintenance over time
In short, sustainable interior design aims to create a space that uses sustainable materials that can be used for years to come, even if that means reusing materials that once were seen as waste.
Why Is Sustainable Interior Design Important?
In recent years, people have spent more time in their homes than ever before. The downside to spending much of your time inside is that you're going to come in contact with certain pollutants in higher concentrations than that of what you'd come in contact with outside. And, with remote work and distance learning seemingly being the way of the future, we're going to be inside a whole lot more, too.
It's crucial to make sustainable interior design choices because it will help reduce pollutants and improve indoor air quality. Less sustainable pieces of furniture are often treated with chemical-based substances that aren't healthy to be exposed to for long periods.
Sustainable Interior Design's Impact on Homeownership
Owning a home is a goal many people have, but today's hopeful homeowners also want to make sure they're buying a home that's safe to live in. Homebuyers are investing in home inspections that focus on lead, mold, carbon monoxide, and radon (to name a few targeted concerns). Homeowners are making eco-friendly improvements to eliminate the possibility that these could be a problem in the future.
What Are Some Examples of Sustainable Interior Design?
For many of us, the idea of "sustainable interior design" sounds like it will be an expensive and overwhelming task that we're not ready to do. But, look around at your home right now, and you can see sustainable principles already in use.
If you have carpeting in your house, those rooms would be 10% cooler than it is now. Why? Because carpeting is a good insulator! Those heavy curtains that you have hanging up? They also work toward maintaining a room's temperature. Increasing insulation keeps rooms warm during winter and cool during summer, saving money and resources on extra cooling.
Another example of a sustainable interior design element is the use of renewable materials like bamboo. Bamboo is used as flooring, furniture, and accessories. You can even find bamboo fabrics for your upholstery, linens, curtains, and more.
How to Use Sustainable Interior Design in Your Home
Unless you hit the lottery, you're probably not going to be able to turn your home into an eco-friendly haven all at once - you'll have to go about it little by little. But where do you start? There are so many things you could do, and it's overwhelming.
Here are a few ways that you can make your home more eco-friendly without getting overwhelmed:
If you need new appliances, choose products with an EnergyStar rating
Buy products that feature circular initiatives and sustainability certifications
Rethink your approach to waste management, like composting, upcycling, and reusing
Instead of buying brand new, shop for vintage or antique items
Choose Sustainable Interior Designs Today
As individuals, we cannot change the world simply by using LED lights and bamboo flooring alone. We have to work together, and making sustainable changes inside the home is a great start. The choices we make today about sustainable and renewable design choices will impact the future. It will take time, but there's no better day than today to make a difference.