The Best Dinner Spots in Alexandria, VA
Posted by David Rainey and Sallie McBrien on Friday, October 12, 2018 at 10:22 AM
By David Rainey and Sallie McBrien / October 12, 2018
Comment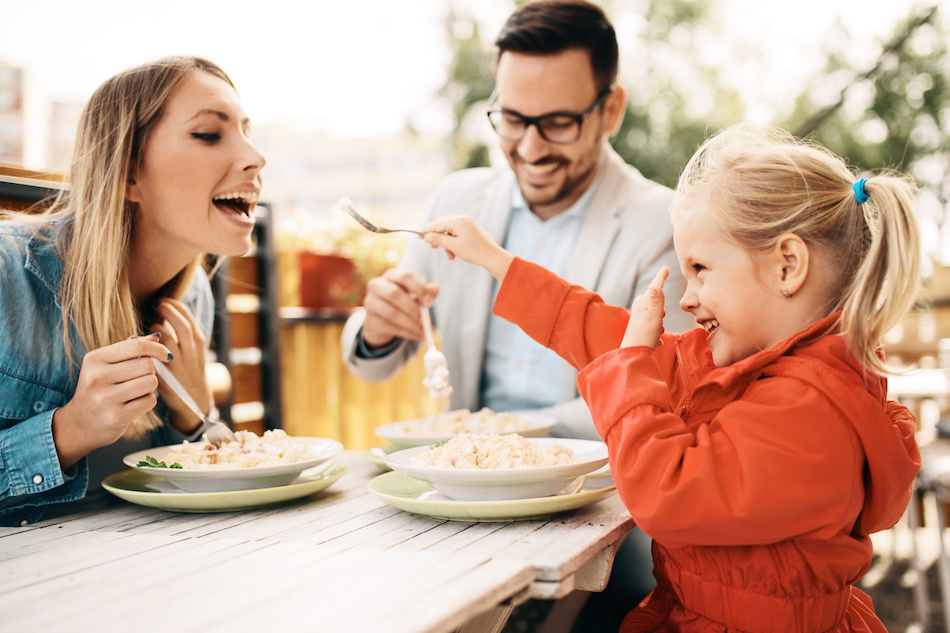 Locals and visitors alike in Alexandria, VA may think that to get the best culinary experience, they have to travel to nearby Washington D.C. However, the restaurants in this charming city can go head-to-head with the capital's counterparts on any day of the week. The people in this city don't necessarily need the fanciest food, but they do need quality ingredients arranged in delicious ways. For those considering their next night out, keep these restaurants in for your next favorite dinner spot.
Blackwell Hitch
Seafood lovers need to give Blackwell Hitch a taste to get a sense of the culinary magic that can be done with the catch of the day. This concept restaurant blends local food and ingredients with an intense wine and beer list and a staff that truly understands the art of service. There are few things better for the human body than eating food that is fresh, in-season, and picked at the height of its flavor profile. Regulars love it for the views of the water, the wonderful food, and the restaurant's attention to detail. Diners with high standards are very welcome.
King & Rye
Sometimes the only thing a person can do at the end of a hard week is to seek out the warmth and sheer joy of Southern cooking. For those looking for their traditional favorites with a bit of a twist, this hotel restaurant knows how to shake things up. From fried chicken to mac-and-cheese to shrimp n' grits, guests come here for the stately atmosphere and the inventive takes on some of the oldest recipes of all time. Plus, the prices for many of its dishes are surprisingly reasonable for such a luxurious setting.
Caphe Banh Mi
Situated in the heart of Old Town, Caphe Banh Mi is a Vietnamese restaurant that offers diners an opportunity to enjoy authentic fare in a comfortable, casual setting. It consistently ranks at the top of the lists for one of the best restaurants in the city, and those who visit frequently love to indulge in the classic Vietnamese sandwiches, known as banh mi. Pho soup is the perfect complement to the meal, and there's no better way to complete this meal than with a Yogiberry frozen yogurt dessert. Diners appreciate the fact that they can customize their meal to suit their own tastes, making this an easy spot for everyone to enjoy dinner together.
Bastille
While it also is located in Old Town, Bastille Brasserie & Bar offers Alexandria diners an opportunity to enjoy a meal from a different continent. This French restaurant has been serving the people of the city for more than 12 years. The restaurant is open for dinner from Tuesday through Sunday, and diners can choose between the sophisticated dining room or the European-style patio during the summer months. Private dining also is offered. Those who are searching for a truly French experience will appreciate the three-course and four-course prix fixe menus that are available. In addition, a la carte menu items are featured as well, including the Moules Frites and the Moullard Duck Breast.
Namaste
The savory, spicy flavors of India and Nepal also can be discovered in Alexandria. Namaste is a fine dining restaurant conveniently located in the center of the city. It is known as an authentic Indian restaurant that features creative dishes in a modern space. The chef at this restaurant aims to provide diners with an experience that allows them to sample delectable dishes while also enjoying great conversation with their family members and friends. Popular menu items at Namaste include the Makhani curry and the Tandoori dishes that are prepared in a clay oven. There also are handcrafted cocktails and other libations available to complement any meal on the menu.
Gadsby's Tavern
While many of the dining experiences in Alexandria allow people to experience cultural dishes from around the world, there is another restaurant that gives people the chance to go back in time to have dinner. Gadsby's Tavern has been operating in Alexandria since 1770, and served many of the most prominent historical figures in American history. Today, people can have dinner in one of their stately colonial dining rooms, and order a meal akin to one that George Washington may have enjoyed. A few highlights from the menu include Gentleman's Pye, Grilled Vegetable Napoleon, and Meat Loaf a la Daube. This esteemed restaurant is the ideal place to celebrate a special occasion, or to simply taste the history of the community.
No matter what a diner is looking for in Alexandria VA, there's no doubt they can find the flavors they want when they know where to look. These establishments may not be the most expensive or the fanciest, but they all feature quality cooking that is sure to make the evening one to remember. Whether looking for a friendly neighborhood bar with plenty of character or traditional tablecloth and linens, there's plenty of variety to go around in this gorgeous city.