The Best Farmers Market in Alexandria, VA
Posted by David Rainey and Sallie McBrien on Thursday, July 5, 2018 at 12:04 PM
By David Rainey and Sallie McBrien / July 5, 2018
Comment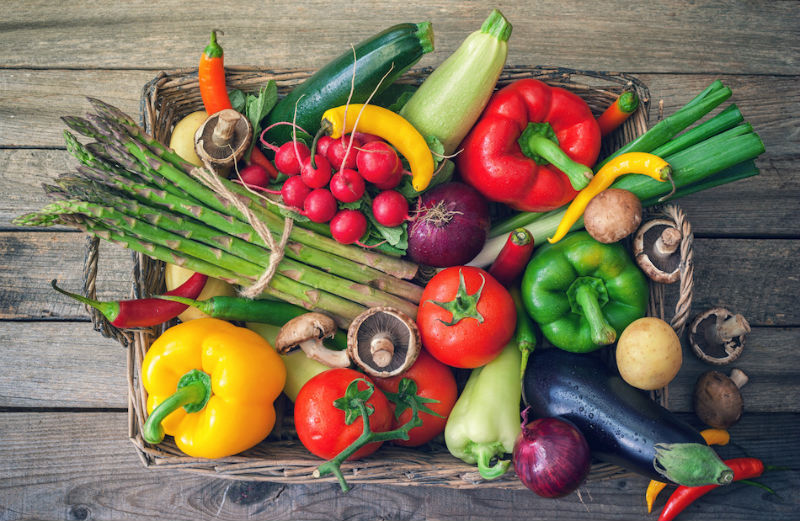 Farmers markets aren't just a way for neighborhood residents to get healthier foods into their lives, it's also a chance to engage with the greater community. It can lead to connections and friendships that last for lifetimes, and may even make someone discover a new passion. It may sound a little old-fashioned, but there really is something valuable in knowing who is growing the food you're eating! For those living in Alexandria VA, it's time to check out the following farmers markets to round out the weekend plans.
Old Town
Nestled away in Old Town Alexandria is the oldest farmers market in the country: Old Town Farmers Market. Dating back 260 years to the colonial era, multiple historical figures have utilized this farmers market — even George Washington sent his produce down from Mount Vernon to be sold at Old Town Farmers Market.
Though Old Town Farmers Market is as old as the country it resides in, it's by no means dated. Old Town is open year-round on Saturdays at the Market Square plaza and features as many as 70 vendors offering an assortment of fruits, vegetables, pastas, art, and more.
West End
For those on the west side of town, the West End farmers market makes it easy to eat breakfast and stock up on this week's produce. Primarily known for their fruits and veggies, this is a great place to pick up a peach that's only available for a few weeks out of the year! Shoppers can also find the gourmet dairy and bread they need to make their snacks and meals a little more luxurious. Sampling is highly encouraged, giving everyone a chance to discover their new favorite food obsession. Open from May to October, shoppers can get their fixes on Sunday mornings.
Four Mile Run
The Four Mile Run farmers market caters to everyone and is the place to go for shoppers who are looking for diversity. Attendees may not find all the gourmet offerings they'll find at some of the other markets, but there's still plenty to choose from. The Four Mile Run Park is a great place to come and stroll before stopping by one of the many stands along the way. This project was started to bring healthier options to the neighborhood and to encourage people to come together in Alexandria VA, regardless of their background. This market is also on Sunday mornings, but it runs all-year round.
Del Ray
On Saturday mornings, the Del Ray farmers market gives shoppers everything they need to make their favorite meals. Open all year round on Saturday mornings, attendees will find everything from pastries to nuts to spaghetti sauce. Practically everything a shopper can find there is either made or grown with love. This is an excellent place to visit when looking for inspiration. Anyone can get stuck in food ruts, but this place can open shopper's eyes to a world outside their routine.
Farmers markets can be one of the most relaxing ways to start a day. From the first sip of coffee to the last stroll around to make sure you haven't missed anything, there's so much to see, do, and learn. The only hard part is choosing just one in Alexandria! But no matter which a shopper tries first (and which one becomes their eventual favorite), they should try them all to get a sense of all Alexandria has to offer.