The Best Ice Cream Spots in Alexandria, VA
Posted by David Rainey and Sallie McBrien on Wednesday, April 18, 2018 at 5:08 PM
By David Rainey and Sallie McBrien / April 18, 2018
Comment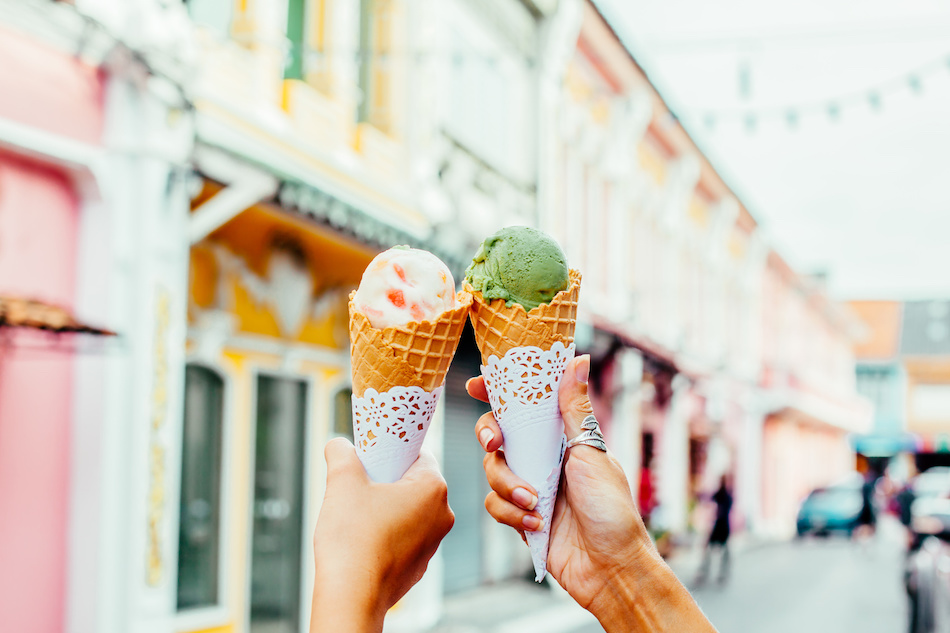 Ice cream is the frozen treat that never goes out of style, but there's no use pretending that all of it is created equal. Some people just take a little more pride in what they do by truly infusing their passion into their creations. Alexandria may not have quite the same selection as nearby D.C. but that doesn't mean they won't be able to find a neighborhood shop that sports their favorite flavors. For the lucky people who live here, they won't go wrong at any of the following spots.
The Dairy Godmother
Topping the list for its cute name and inventive ice cream flavors, visitors rave about not only the ice cream but also the custard, sorbet, and frozen yogurt. Their marshmallows, just like most everything else in the shop, are handmade. Fruit-lovers will be especially happy when they try the unique mix-ups on the menu. The Dairy Godmother even offer treats for thirsty puppies who might enjoy something of the frozen variety. Check out the Flavor Forecast on their website to find out more about the treat of the day! (Just don't stop by on a Tuesday because they're closed that day!)
Casa Rosada Artisan Gelato
Taking a page from something a tad more international, Casa Rosada is beloved by those who know their gelato. This Italian creation has become a sensation in the US, and its popularity has sparked a number of inferior gelato shops opening up all over the country. But this Alexandria favorite has an agenda that goes far beyond profits. With a friendly staff and creative flavors combos, guests get plenty of choices to satisfy their sweet tooth. Not interested in something with sugar? Visitors can still stop by to try their espresso or tea as the cap to a perfect day.
Kilwin's Alexandria
For those who love toppings on their ice cream, they can find no better place than Kilwin's. This place celebrates everything that goes with ice cream, whether it's pretzels and peanut butter or Twinkies and chocolate. This place is highly recommended for those who enjoy playing with their food or who just want to feel like a kid again. But for anyone who thinks the staff is using up all those flavors to cover up their mediocre ice cream, they may want to think again. Kilwin's treats are beloved whether covered in fudge or just on their own.
There is nothing more rewarding in life than discovering the little gems of a neighborhood. These spots take the cake not just because they've mastered how to mix milk and sugar together, but because they put their heart into what they do and they want to share it all with their customers. As visitors might imagine, these places are among the busiest, but they also tend to be well worth the wait!