The Best July Events in Alexandria, VA
Posted by David Rainey and Sallie McBrien on Monday, June 24, 2019 at 11:02 AM
By David Rainey and Sallie McBrien / June 24, 2019
Comment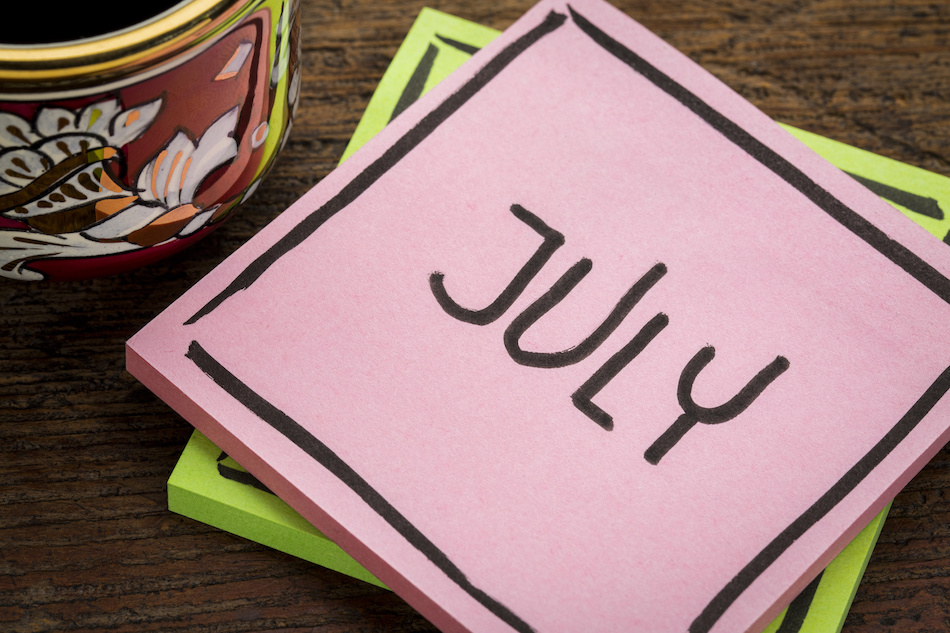 Summer in Alexandria, VA is a season unlike any other. The air is warm while the breezes are cool, and there's plenty to celebrate. Patriotic pride is often the theme of the month, which is filled with events that educate the public about the rich history of the community while providing visitors and residents with an opportunity to connect with one another.
These are the best Alexandria, VA events that are scheduled for July:
An American Celebration at Mount Vernon
There's no better place to celebrate American Independence than at the homestead of President George Washington. An American Celebration allows visitors to enjoy fireworks on the Potomac River and to watch military reenactment performances that include live cannon fire. One of the hallmarks of this event is the free birthday cake to celebrate America's birth, which visitors can enjoy while visiting with performers playing Mr. and Mrs. Washington. This year's event will take place from 8 a.m. to 5 p.m. on July 4 at Mount Vernon.
USA/Alexandria Birthday Celebration
Both residents and travelers will find this patriotic celebration to be the perfect fit for their summer weekend plans. The USA and Alexandria Birthday Celebration will take place from 6 p.m. to 10 p.m. on July 13 at Oronoco Bay Park. This free public event will include a performance by the Alexandria Symphony Orchestra to commemorate Alexandria's 270th birthday and America's 243rd birthday. There will be food vendors at the event so attendees can enjoy a meal, plus there will be free birthday cake for dessert. The night is capped off by dazzling fireworks over the Potomac River.
6th Annual Port City Old Town Pub Crawl
Those who are looking for adults-only fun in Alexandria will love the 6th Annual Port City Old Town Pub Crawl. This event will take place from 1:30 p.m. to 6 p.m., and attendees will have the opportunity to visit 8 different restaurants along the waterfront in the Old Town neighborhood. There's no cost to participate in the event, which encourages visitors to make a stop at each location to receive a stamp on the Pub Crawl Pass. No purchase is necessary to receive a stamp, but attendees are welcome to dine and drink along the way. Those who complete the entire pass receive a free pint class at the end of the crawl.
Old Town Arts & Crafts Fair
At the end of the month, those who are passionate about arts and culture have the opportunity to purchase handcrafted goods and fine art from local artists in Alexandria. The 35th Annual Old Town Arts & Crafts Fair will take place from 10 a.m. to 6 p.m. on July 27 at the new Waterfront Park North and South. This event is hosted by Volunteer Alexandria, and includes a variety of vendors that feature different art styles, including pottery, clothing, home and garden creations, jewelry and paintings. Food vendors will be available at the show, and there also will be alcohol available to purchase.
In July, families will be captivated by fireworks and residents will have the opportunity to invest in local artists and crafters. There's time for food and drink as well as time to reflect on the days that have gone by and the potential for those that are to come. There's simply nothing better than July in Alexandria.
For more information on the best activities taking place throughout the year, contact an experienced real estate agent today.