The Best Water Parks Near Alexandria, VA
Posted by Sallie McBrien on Monday, August 12, 2019 at 12:30 PM
By Sallie McBrien / August 12, 2019
Comment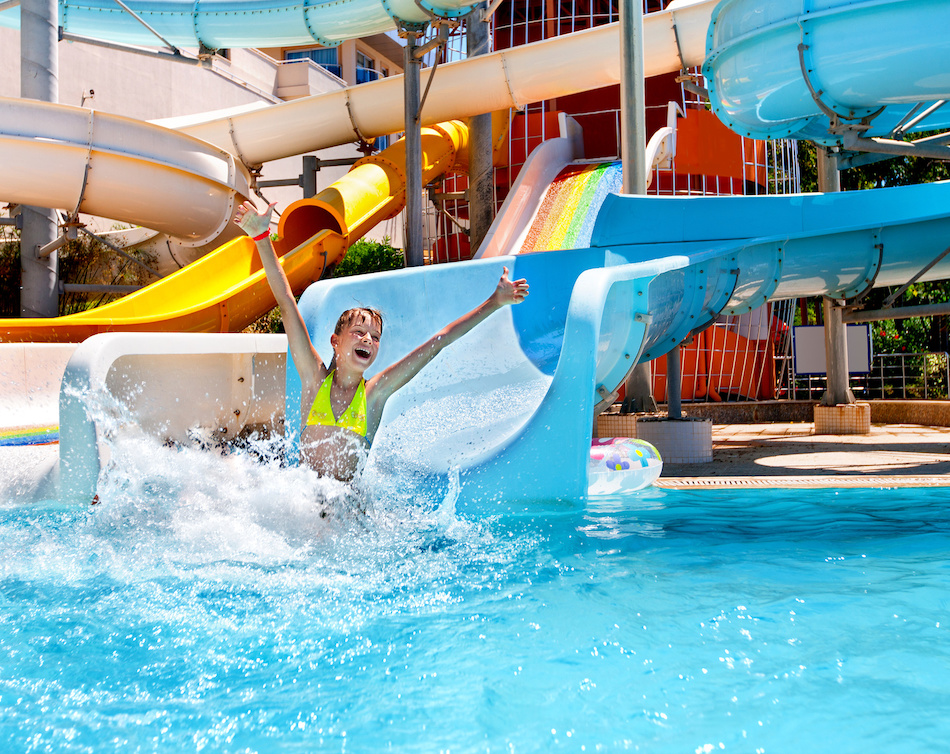 Water parks aren't just a fun way to celebrate summer, they're also a great way to form special memories with loved ones. Whether the day is full of kids shrieking about the next ride they want to try or just spent dipping a few toes in the water, these parks have a way of getting everyone to appreciate the combination of sun and water. Those looking for a spot near Alexandria, VA should keep the following parks on their radar.
Pirates Cove
Pirates Cover Water Park is located in nearby Lorton (less than a half-hour's drive). This park is designed for very young children who are just getting acquainted with the water. Parents love this spot because of the interactive activities they can share with their kids. Kids love this place because they get to explore water in a number of settings and forms. There's also a sandpit with plenty of shade, so kids feel more comfortable if they're playing outside for the full day. It's the perfect alternative to a day spent indoors watching television.
Splashdown
Less than an hour's drive from Alexandria in Manassas, Splashdown is great for older kids and adults who want a little action in their lives. After everyone is tired out by the slides, the lazy river is the anecdote to beat the summertime adrenaline rush. This park has somewhat mixed reviews, but many of its customers appreciate everything from the courteous staff to the overall cleanliness of the park. Visitors can take a break from their diets to try the pizza, nachos, and fries when they need to refuel. This place is big enough to give families a full day of fun, but still small enough that everyone should have no trouble staying together.
Volcano Island
Volcano Island has activities for both younger and older kids, making it a good compromise for families that span several years in age. Younger kids will have fun testing out the smaller slides and playing with the communal toys in the water. Older children and adults can enjoy the two larger water slides while challenging each other to see who can get down the fastest. After all the stomach-churning fun, there are plenty of carnival foods to be had. Dry off in the sun and try the fried dough at the same time. This park is less than an hour's drive from Alexandria, VA and is typically a 30- to 45-minute drive.
Signal Bay
Sometimes it can be tough to schedule a day of fun for younger kids, especially when it seems like most places are geared toward elementary-school kids. Signal Bay was designed to keep younger children safe from the perils of the water while still giving them plenty to do. The lazy river and the play area are both shallow, and the lifeguards are vigilant. Parents who want to have a safe day of fun with younger kids will love this park in Manassas Park, less than an hour's drive from Alexandria. While it seems as though the majority of the customers are parents with younger kids, there are still ways for older kids (up to age 12) can enjoy the park too.
The water parks near Alexandria, VA are consistently affordable for parking and entry. And while the water parks in the DC area may not be the biggest in the nation, there are still plenty of good times to share. Scheduling a day out in the sun is not only good for the body, but it's also good for the spirit. Adults and kids can choose to enjoy the water in action-packed ways or opt to float along on a slow-moving river for as long as they want.